Frozen Treats for Summer
Memorial Day marks the start of summer and boy are we giddy about that. We tend to stock our freezers with ready to go treats like G. S. Gelato, Otter Pops (#1504), Creamies and more. But, these graham cracker crust desserts have us changing our minds. They're both easy to throw together, and incredibly refreshing on a hot summer afternoon. Let us know what you think!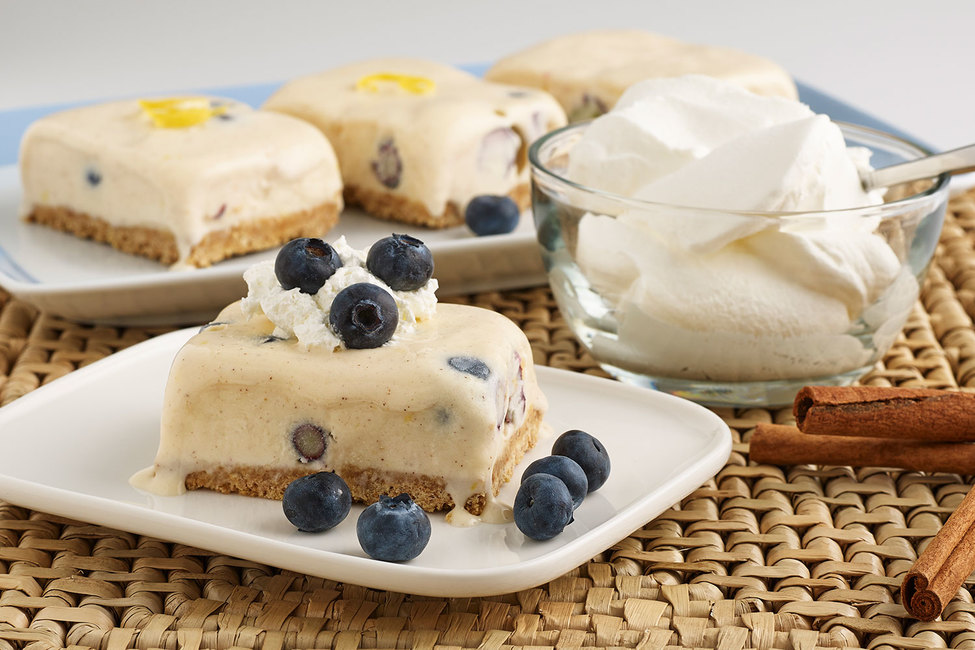 Frozen Lemonade Blueberry Bars with a creamy frozen lemonade and blueberry filling, on a graham cracker crust. This easy recipe will become a summer favorite! And, it's easy to turn into a festive holiday treat. Simply mix in strawberries or raspberries for a red, white, and blue color scheme.
Frozen Lemonade Blueberry Bars
Ingredients:
Instructions:
First, mixed the crushed crackers and melted butter. Press into the bottom of a 9×9 pan.
Then, beat together the yogurt, lemonade concentrate, lemon zest, and cinnamon until thoroughly combined. Then, fold in one cup of the blueberries. Use a rubber scraper to spread on top of the crust.
Next, freeze for four hours or until firm.
Before serving, top with cool whip and remaining, thawed blueberries. Enjoy!
Adapted from: https://www.myfoodandfamily.com/recipe/200334/frozen-lemonade-and-blueberry-bars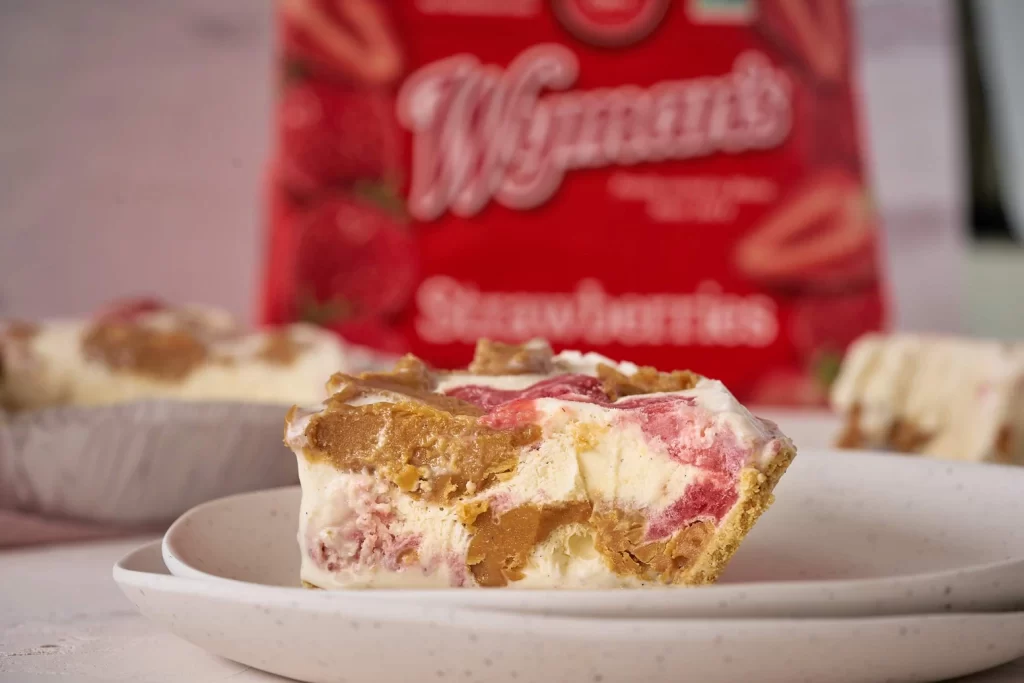 Who doesn't love a good PB&J? This pie incorporates all of the flavors we love from a classic sandwich, with the addition of creamy ice cream and a delicious graham cracker crust. And, if you aren't a fan of strawberry jam on your sandwiches – don't fret! Simply swap out the fruit for your favorite kind and dig in.
Peanut Butter & Jelly Ice Cream Pie
Ingredients:
Graham Cracker Crust:
Adapted from: https://www.wymans.com/blogs/recipes/peanut-butter-jelly-ice-cream-pie
More summer treats to enjoy!
Comments