Glenda's Raspberry Rolls
A delicious change to regular cinnamon rolls, these sweet and gooey raspberry rolls are a great breakfast to make when company comes.
Looking for more bread recipes?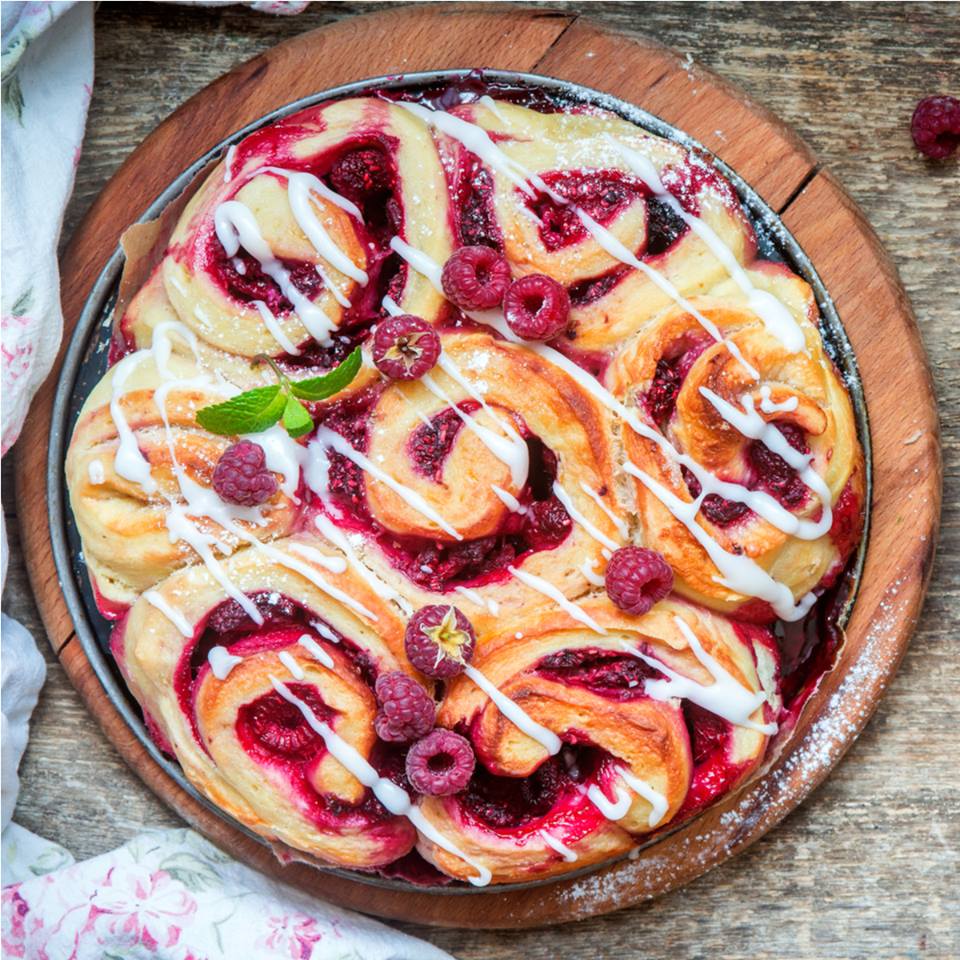 When our friend, Glenda Heitz Burton, told us about her Raspberry Rolls, we begged for the recipe. We're so excited she shared. These sound amazing!
Glenda's Raspberry Rolls
Ingredients for filling:
Instructions:
Make your favorite cinnamon roll dough recipe, and instead of the cinnamon filling… Cream together 1 (8 oz) package cream cheese, room temperature and 1 cup white sugar and spread on dough.
Sprinkle 2 cups raspberry crumbles combined with 2 tbsp cornstarch over cream cheese mixture.
Roll up, cut into slices, and let rise until double. Bake per your recipe directions. Frost with cream cheese icing once cooled slightly.
Comments