Mushroom 101: Subbing for Ground Meat
Want an easy way to increase nutrients in your recipes, while keeping them low-cal and cholesterol-free? Stretching meat with diced mushrooms is a healthy trick to increase nutrition in your meals, while also stretching your budget. Our Phillips Gourmet 1/4 in. Diced Tru-Roast Mushrooms (#2222) are diced, roasted, moisture-reduced and then frozen so they're ready to use in your recipes. Simply use what you need for your recipe and store the rest in your freezer.
Meat > Mushroom Ratios
If you're wanting to replace meat in recipes, just replace a quarter to a half the amount of meat with Phillips Gourmet 1/4 in. Diced Tru-Roast Mushrooms (#2222). So, if a recipe calls for 1 lb. of meat, you will use 1/4 lb. to 1/2 lb, adding more as needed.
If you're wanting to extend the meat, just add enough mushrooms to equal the measurement you need. So, if you need 3 cups of meat but only have 1 1/2, you will use approximately 1 1/2 cups of mushrooms. Feel free to add more to the dish as needed.
Try swapping in these recipes:
Homemade Hamburger Patties
Ground Beef Tacos
Homemade Chili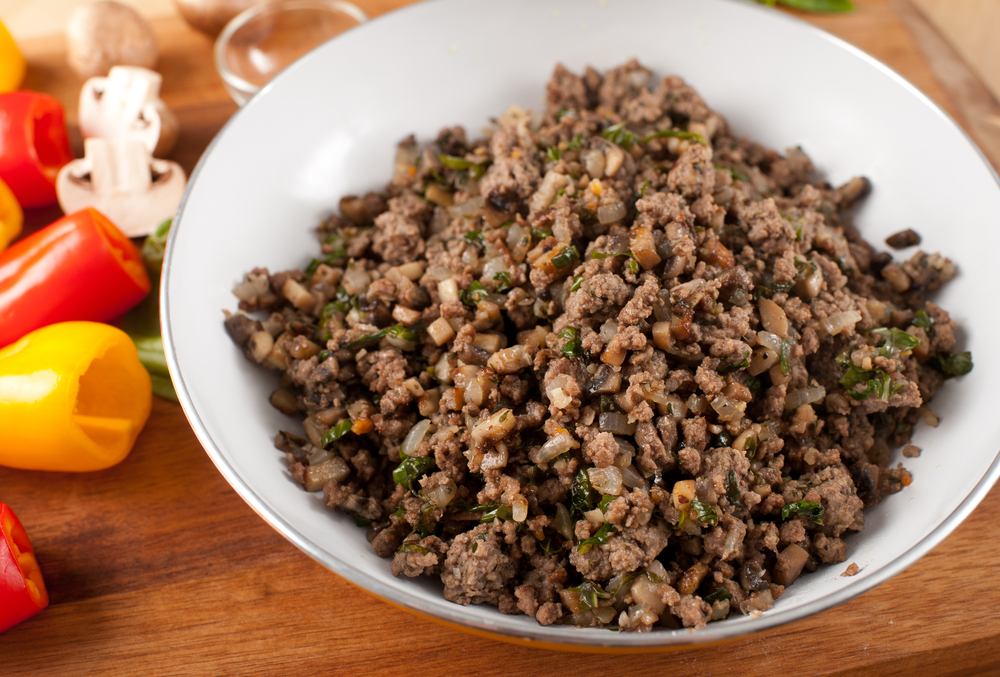 Mushroom Ground Beef is a simple way to extend ground beef for your favorite recipes while adding more nutrients (and flavor!).
Mushroom Ground Beef
Ingredients:
Instructions:
First, heat the oil in a pan and caramelize the mushrooms and onion, about 10 minutes.
Then, add the ground beef and continue to sautee until the meat has browned.
While the meat cooks, add seasoning for desired recipe.
Comments