One Product, Multiple Meals: Pulled Pork
Shredded Smoked Pork is one of our favorite secret weapons to keep in the freezer. Pulled pork is a recipe anchor in a wide variety of meals, from Southwestern fare to Asian and BBQ. We love its versatility! Today we're sharing just a handful of our tried-and-true family favorite recipes using pulled pork.
More great ideas for shredded pork
If you end up with leftover pulled pork like we always seem to, try these delicious and easy ways to use it up. Or, simply freeze using a Ziploc bag (#1979) until you are ready to use again.
If you love our El Monterey Tamales, try this simple Pork Tamales recipe from The Spruce Eats.
Loaded Pork Baked Potatoes are life-changing. Try adding pulled pork as a topping option for your next Baked Potato night.
Our Posada Beef Taquitos (#8269) are great for an easy lunch, but trust us when we say- you will never be able to go back after trying homemade Pulled Pork Taquitos.
If you like these recipes, try this: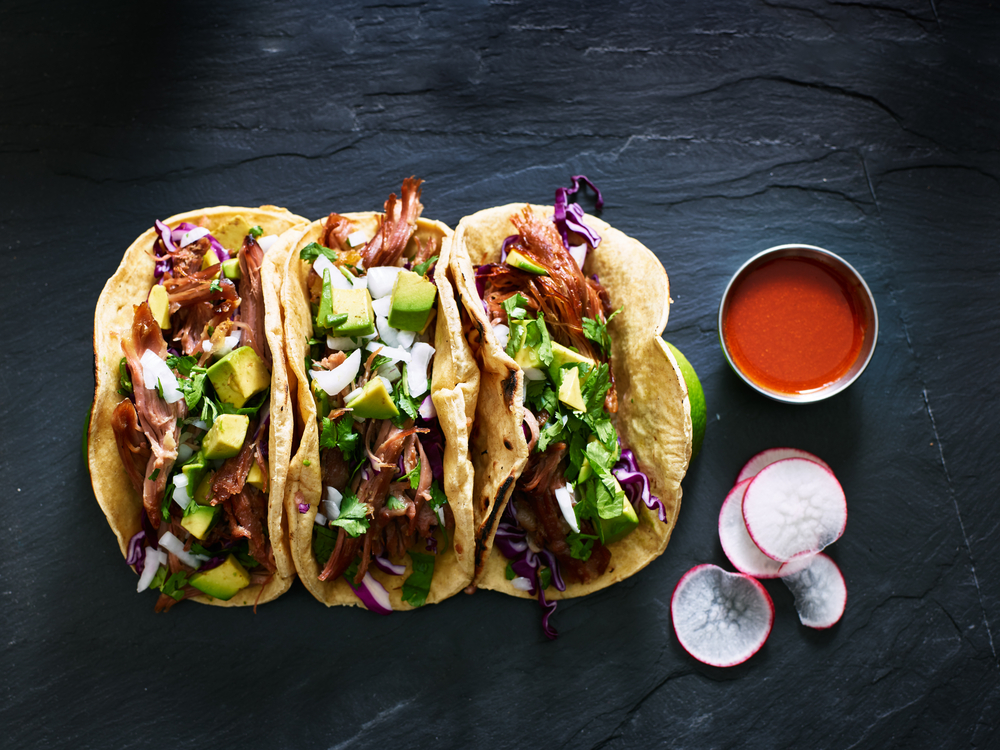 These Pork Carnitas are delicious and tender and finished off with your choice of toppings.
Pork Carnitas
Ingredients:
Instructions:
To begin, bake the pork in a 400° preheated oven until browned, about 30 minutes.
Next, drizzle some of the liquid on the meat every 10 minutes, and use two forks to shred the meat as it browns.
Then, serve on warm, fresh tortillas with salsa.
Also great in tacos, burritos, and home-made taquitos.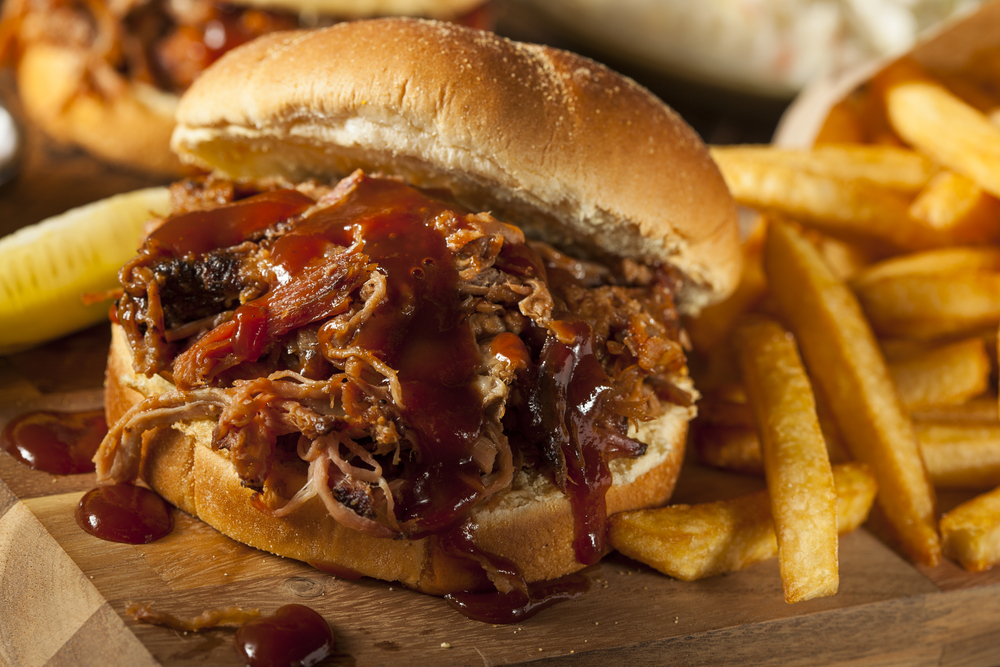 Sweet Pulled Pork is great for a no-hassle dinner that can be used in multiple dishes like sandwiches, salads, or tacos.
Sweet Pulled Pork
Ingredients:
Instructions:
First, combine 2 cups each of salsa, brown sugar, and lemon-lime soda and pour over Shredded Smoked Pork in a crock pot.
Then, heat through on low for 2 hours.
Serve this delicious Sweet Pork in salads, tacos, or on a bun.
For salads, serve with Fiesta Guacamole and Flav-R-Pac Southwest Blend
In tacos, serve with Tortillas and Fiesta Guacamole
For a sandwich, serve with Ciabatta Buns and Fries
Comments
Slow Cooker Chicken Burritos - Alisons Pantry Delicious Living Blog - […] One Product, Multiple Meals: Pulled Pork […]