Perfect Garlic Prime Rib
Prime Rib is a customer favorite for special meals- holidays, anniversaries, milestones, etc. It may seem intimidating to perfect at first, but with a few tricks (Click here for our Tips for Cooking the Best Prime Rib), you'll be a pro at making a juicy Prime Rib. It's really quite simple- just rub it down with a simple herb rub and throw in the oven. Just make sure you let it sit before cutting into it, so you get all the good juices!
Wondering what to serve with prime rib?
Chances are if you're serving prime rib, it's for celebrating! Serve sides like:
Try these for a Special Meal: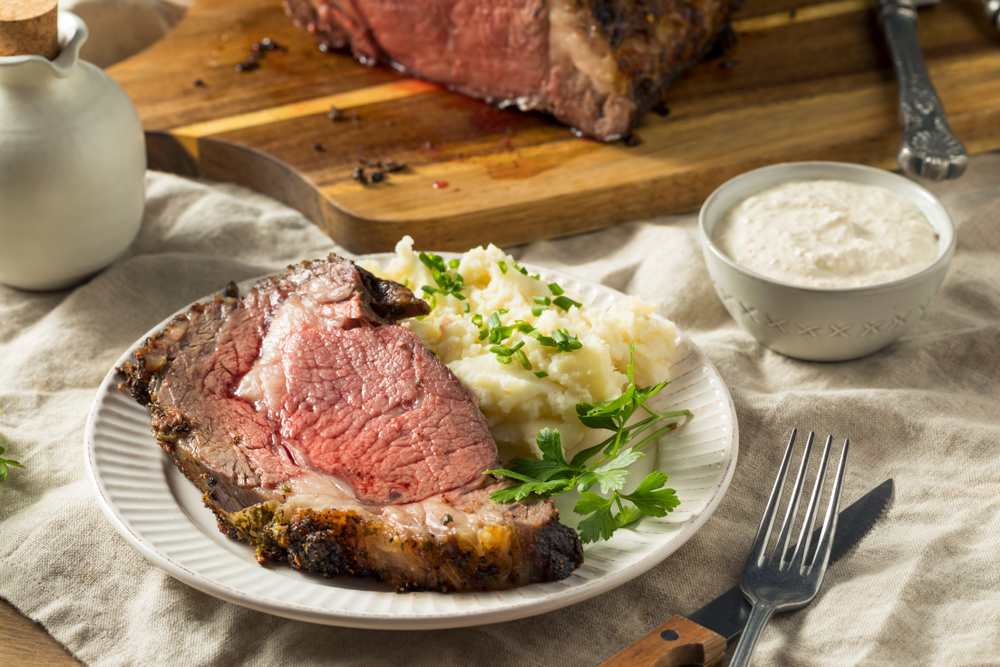 Perfect Garlic Prime Rib
Ingredients:
Instructions:
Place the roast in a Choice Half Size Foil Deep Steam Table Pan (#2391) with the fatty side up.
In a small bowl, mix together the garlic, olive oil, salt, pepper, and thyme. Spread the mixture over the fatty layer of the roast, and let the roast sit out until it's at room temperature, no longer than 1 hour.
Preheat the oven to 500 degrees F (260 degrees C). Bake the roast for 10 minutes in the preheated oven, then reduce the temperature to 325 degrees F (165 degrees C), and continue roasting for an additional 60 to 75 minutes. The internal temperature of the roast should be at 135 degrees F (57 degrees C) for medium rare.
Allow the roast to rest for 10 or 15 minutes before carving so the meat can retain its juices.
From Catalog #11, 2020.
Comments
Christmas Dinner That Isn't Ham - Alisons Pantry Delicious Living Blog - […] all the good juices! Our favorite way to prepare prime rib is with a simple garlic butter. Click here…