Sauteed Asparagus with Lemon
Asparagus is a nutrient-packed veggie with lots of benefits to your diet. It is low in calories, and a great source of vitamins A, C, and K. In addition, it is a great source of antioxidants. So, we love finding different ways to enjoy this good-for-you veggie!
Tips for getting perfect Asparagus every time
So, you're trying to figure out how to cook the perfect Asparagus? Well, thankfully it isn't hard to accomplish! Just find the perfect balance of soft while still having a nice crunch- soo much better than mushy asparagus!
First, preheat your skillet with looots of butter. Butter is an important part! Then, for a basic recipe, cook some minced garlic (#) for a minute, but do not brown. Then, add your asparagus spears and cook for 10 minutes. Don't forget to turn them to make sure they get even cooking!
What goes well with this recipe?
As much as we would love to eat this sauteed asparagus for an entire meal, we can't forget to complete the meal! We like to pair with a nice slice of meat: steak, chicken, pork, or fish. Then, a nice side of potato: Mashed Potatoes (#7944), Twice Baked Potatoes (#1157), or Diced Redskins W/Rosemary Potatoes (#2068). And, to complete the meal, add a bread: Parker House Rolls (#5965), Sourdough Baguette (#8977), Tony's Italian Breadsticks (#1552).
Looking for more delectable sides?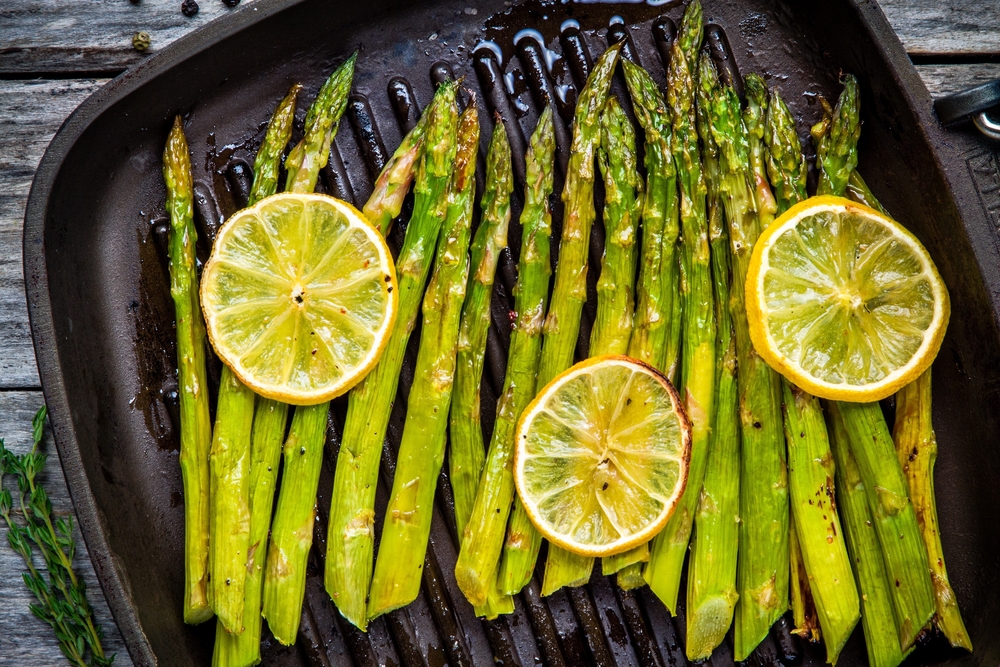 Sauteed Asparagus with Lemon is a refreshing side paired with steak, chicken or pork. It is a great side to welcome Spring back.
Sauteed Asparagus with Lemon
Ingredients:
Instructions:
In a large skillet, heat olive oil over medium.
Add asparagus, and season with salt and pepper.
Cook, tossing occasionally, until lightly browned and crisp-tender, 10 to 15 minutes, depending on thickness.
Add lemon slices and cook 1 minute.
Add lemon juice, toss to coat, and serve warm.
Adapted from: https://www.marthastewart.com/sauteed-asparagus-with-lemon
Comments
Strawberry Mango Salsa - Alisons Pantry Delicious Living Blog - […] Sauteed Asparagus with Lemon […]
Instant Pot Spaghetti - Alisons Pantry Delicious Living Blog - […] If you're looking for something simple yet full of flavor, try this recipe for Sauteed Asparagus with Lemon. […]