Popcorn Chicken: 4 recipes
What is Popcorn Chicken?!
Sometimes when we think of popcorn chicken, all we can think of is school lunch… Trust us when we say, there are much better ways to prepare it than that! These bite sized pieces of all breast meat chicken,are lightly breaded for a flavorful golden crunch on the outside. A tasty snack that pleases both adults and kids alike! These tasty uncooked morsels can be oven baked, or fried.
What Else Can I Use Popcorn chicken In?
Don't worry, we won't leave you hanging with only two recipes for popcorn chicken! Some other favorites are Sweet and Sour Popcorn Chicken, Popcorn Chicken Parmesan (a 15 minute meal!), and Baked Honey BBQ Popcorn Chicken– just to name a few. Some other great uses are to top a salad with the popcorn chicken, toss them in buffalo sauce, or use them in a wrap.
Looking for more copycat recipes?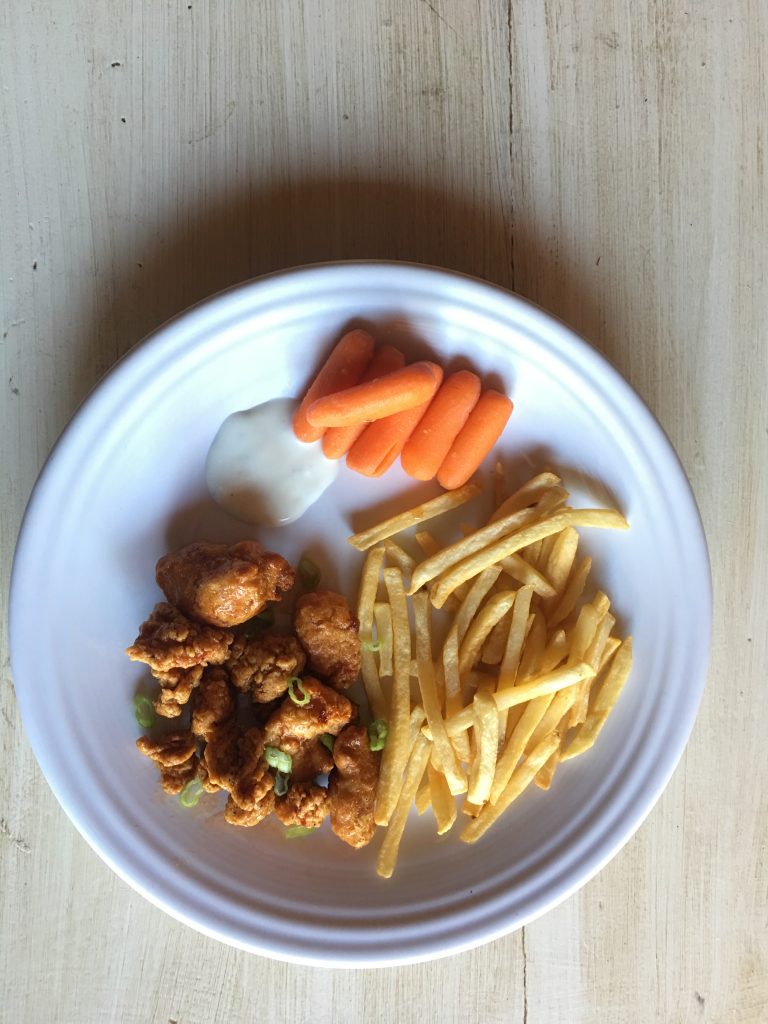 Sticky Fingers & Fries
Ingredients:
Instructions:
Preheat Oven to 450 degrees.
Place French fries in the oven and bake 13-15 minutes.
Prepare Popcorn chicken according to directions on pkg.
In a saucepan, heat hot sauce, water, and Brown Sugar over medium heat until sugar is dissolved.
Pour sauce over chicken.
Serve with a side of fries and celery with ranch or blue cheese dressing for dipping.
Serves 6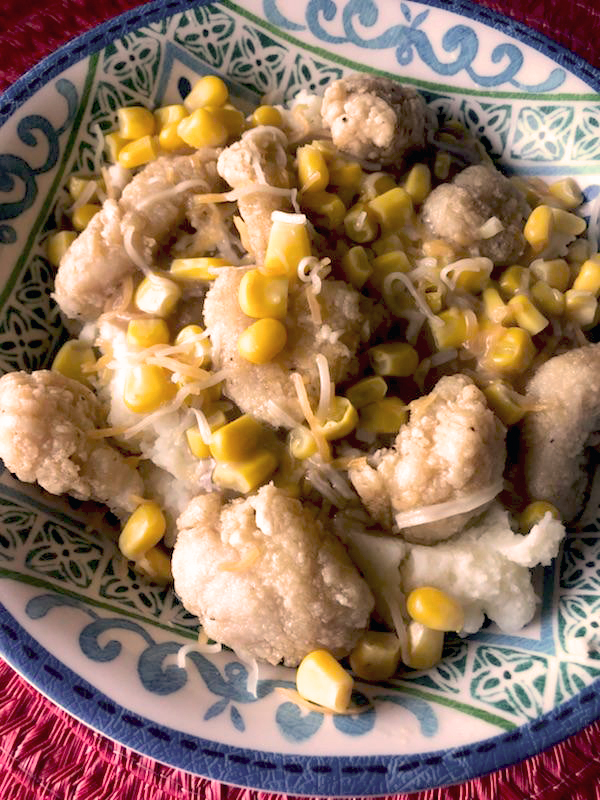 Copycat KFC Bowls
Ingredients:
Instructions:
Preheat oven to 350 degrees.
Cook Popcorn Chicken according to directions on package.
In a large pan, bring 8 cups of water to a boil over med-high heat.
Add 4 cups Excel Potato Pearls and stir to combine.
Remove from heat and cover for 5 minutes.
Warm corn up in a microwaveable bowl, or on the stove top.
In a small pan, combine chicken gravy and remaining 2 cups of water. Whisk until smooth. Cook over medium heat until thickened.
Prepare bowls starting with mashed potatoes, chicken, corn, and gravy. Then top with cheese.
Serves 4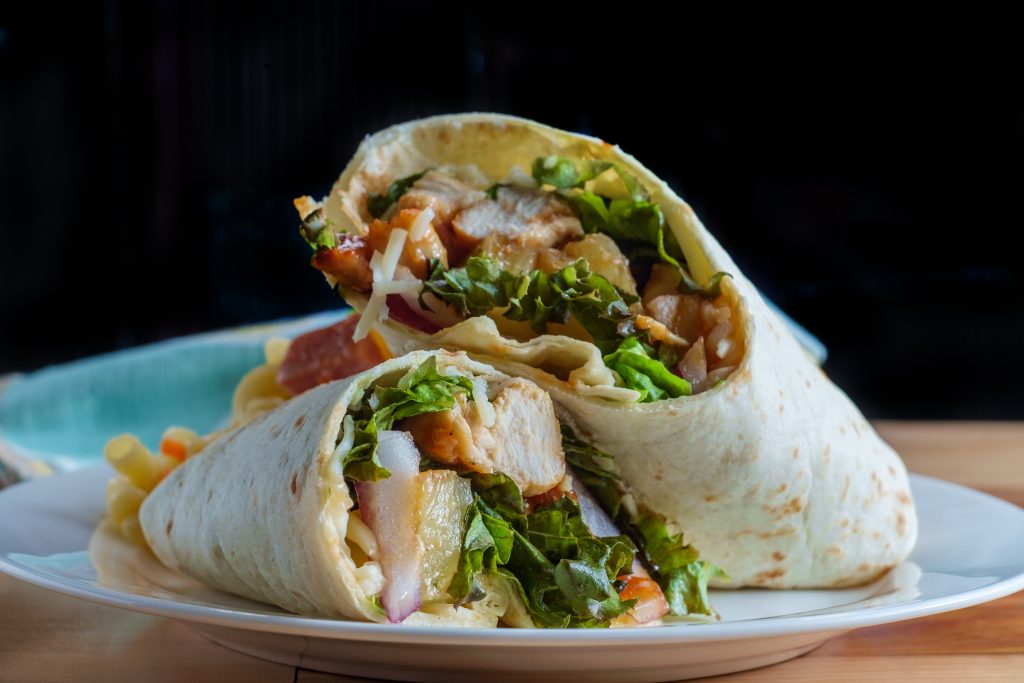 Hawaiian BBQ Chicken Wraps
adapted from: http://tastesbetterfromscratch.com/2016/03/hawaiian-bbq-chicken-wraps.html
Ingredients:
1 Tbsp olive oil
2 cups cooked popcorn chicken #1424 cut into bite size pieces
salt and pepper
1/2 cup barbecue sauce
1/2 cup shredded mozzarella cheese
2/3 cup chopped pineapple #8277
1/4 of a red onion, chopped
1 romaine heart, chopped
1/4 cup fresh chopped cilantro
4 8″ tortillas #4970
Instructions:
Heat oil in a large skillet over medium high heat. Add chicken pieces to the pan and season with salt and pepper. Cook, flipping once until chicken is warmed through. Remove pan from heat. Add barbecue sauce to the pan and toss chicken to coat.
Place tortilla on a plate. Layer with a spoonful of barbecue chicken, cheese, pineapple, onion, chopped romaine and cilantro. Roll, burrito style and secure with a toothpick. Serve immediately.
Serves 4
Easy Sweet & Sour Chicken
Ingredients:
Instructions: Cook popcorn chicken according to package directions, then toss with Sweet & Sour sauce while hot. Then serve!
Comments