Slow Cooker Sweet and Sour Meatballs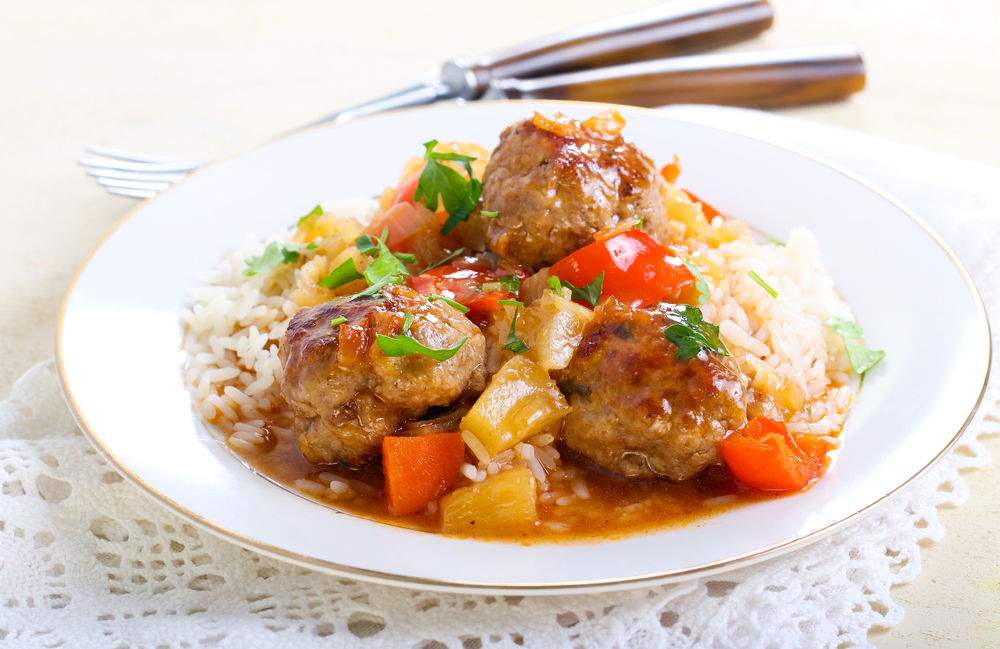 With a few basic ingredients that you likely already have in your freezer and pantry, this recipe can be simmering in your slow cooker in record time. The savory meatballs cook in a sweet pineapple sauce that becomes a tangy topping over rice. It's a combination that's kid-friendly, while still being hearty enough for dad to enjoy!
Slow Cooker Sweet and Sour Meatballs
Ingredients:
Instructions:
Place the meatballs and pineapple chunks in the crock of a 4-quart slow cooker.
In a medium skillet, heat the oil until shimmering. Add the onion and bell pepper and saute until tender, about 5 to 7 minutes. Add this to the slow cooker
In a small dish, whisk together the pineapple juice, chicken broth, soy sauce, rice vinegar, brown sugar, sesame oil, and crushed red pepper. Pour this mixture into the slow cooker.
Cover the slow cooker and cook 4 hours on high.
Remove the meatballs, pineapple, and vegetables with a slotted spoon. Cover to keep warm.
Whisk together the cornstarch and 2 tablespoons water. Add this mixture to the liquid in the crock, whisking until well blended. Cook until thickened, about 10 to 15 minutes.
Add the meatballs, pineapple, and vegetables back to the crock. Stir gently to coat with the sauce. Serve with white rice and steamed vegetables.
To freeze: cool the mixture. Wrap, label, and chill well before freezing. Reheat before serving.
Serve over Uncle Ben's Jasmine Rice
Comments