Be the Hostess with the Mostest with These Easy Party Foods
Our homes are often the party places, and it's likely because we know the most important element of any gathering: the food! Parties don't have to be a big production. You can save a lot of time and avoid a lot of stress with simple, semi-homemade foods. They'll delight your guests, and still allow you to spend time with them. Today we're sharing a few of our favorite shortcut party solutions on the blog.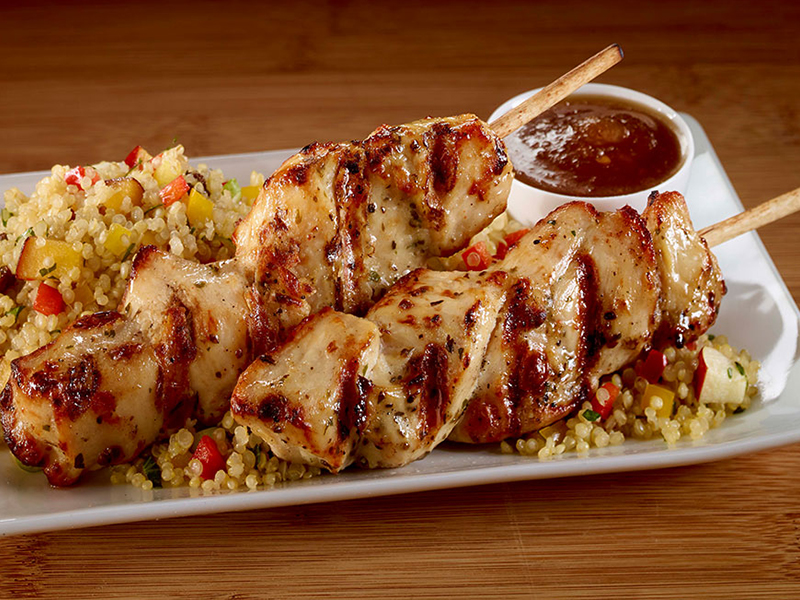 Expresco Chicken Skewers
Our Mediterranean Style Grilled Chicken Breast Skewers (#1801) are fully-cooked (that's right, no icky raw meat skewer preparation required!), hearty 2.5 oz. portions of grilled skewered chicken breast with Mediterranean seasoning. There are so many ways to serve them including the main dish for dinner, easy party meal, or quick fix entree for high-protein dieters! Plus, they are pre-cooked so you can have a meal ready in less than 10 minutes. #momwin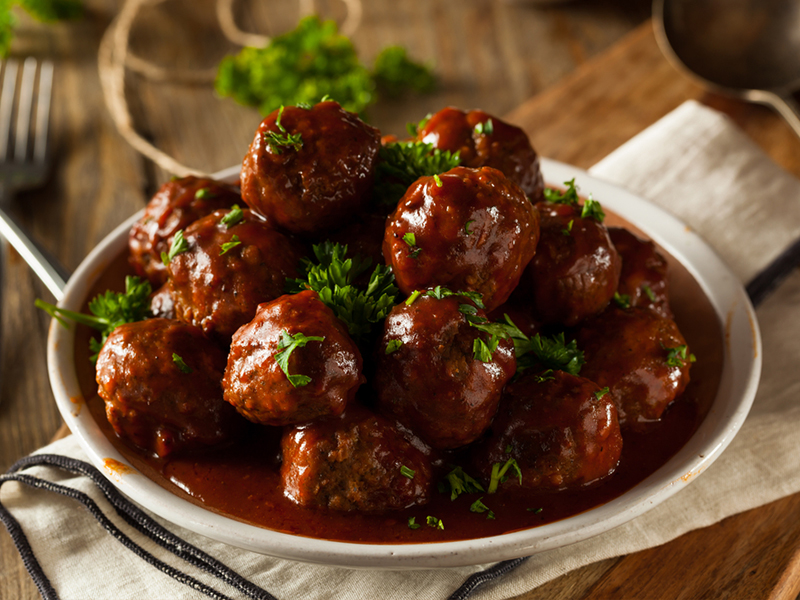 Meatballs
Whether you're hosting a holiday party or tailgating, Rosina Homestyle (#8963) or Italian Style (#9142) meatballs are an easy way to serve a crowd.
Simply heat in the oven, stovetop, or microwave. Some of our favorite ways to prepare these are: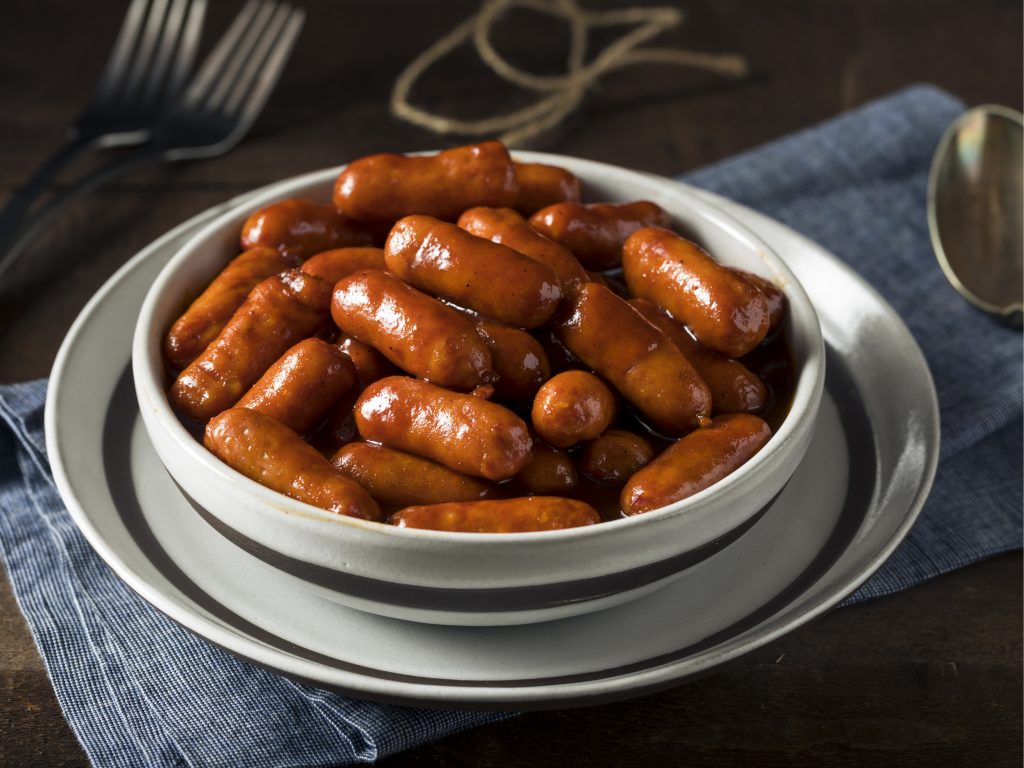 Lil Smokies
Hillshire Farms Smoked Cocktail Franks (#6042) are fun bite-size links, great for many, many appetizers. A few ways we love to prepare these include Pigs in a Blanket, Party Lil' Smokies, Bagel Dogs, and bacon-wrapped.
To make Lil Smokies, simply add equal parts grape jelly + chili sauce to a pan. Add the cocktail franks and heat for 10 minutes or until sausage are hot. You can also heat them in a crockpot so they stay warm for tailgating parties.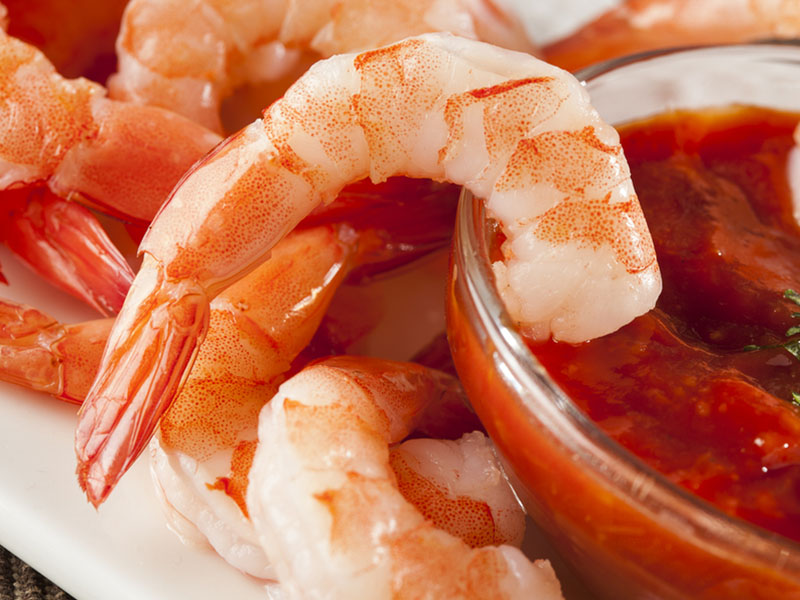 Cooked Shrimp & Cocktail Sauce
Shrimp and Cocktail sauce is a popular appetizer that only requires 2 ingredients! All you need is our NEW Pacific Seafood Newport Cooked & Peeled White Shrimp (#1812) and McCormick Hot Cocktail Sauce (#1814). Since the shrimp is already cooked, all you have to do is let them thaw and serve. It doesn't get easier than that!
Comments