Olive Oil Parmesan Grilled Corn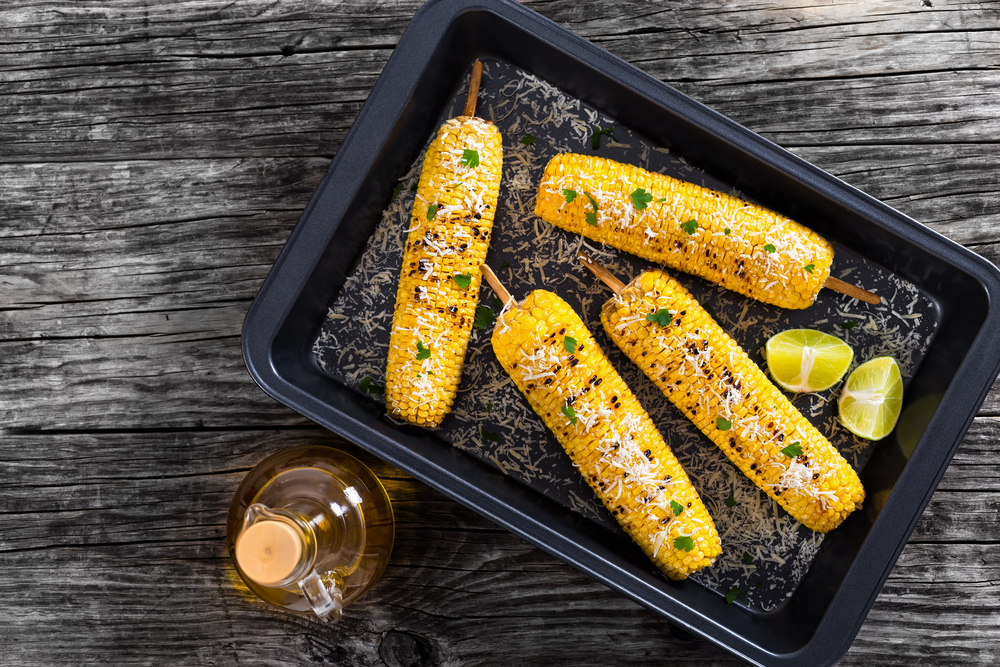 Our Olive Oil Parmesan Grilled Corn has been a favorite side dish at all of our Summer parties and is so easy to make!
Olive Oil Parmesan Grilled Corn
Ingredients:
Instructions
Preheat grill to 400ºF.
Prep corn by shucking and placing all 4 on a large piece of aluminum foil. Set aside.
Make your Olive Oil Parmesan mixture by mixing together grated parmesan, olive oil, dried basil, garlic powder, and salt and pepper.
Next, dress up your corn by rubbing them down with your marinade. Wrap the corn in your aluminum foil, so that they can properly steam/cook on the grill.
Place aluminum foil pack on grill for around 30-35 minutes, or until the corn is cooked all the way through.
Yield: 4 servings
Serve with hamburgers: 3-way patty blend, Ciabatta buns, and fries
Adapted From: <http://fitfoodiefinds.com/2015/06/olive-oil-parmesan-grilled-corn/#_a5y_p=3894843>
Comments