Best Homemade Pizza: From Crust to Toppings
Homemade pizza can be a fun activity as well as a satisfying meal. Whether you're crafting it with your sweetheart or with your kiddos, it's a chance to be elbow to elbow in the kitchen to roll out the dough, spread sauce, add favorite toppings, and make memories. That's what we call "amore!"
Today we're sharing our favorite pizza dough recipe along with an easy sauce and plenty of topping ideas to make it easy to customize your next pie.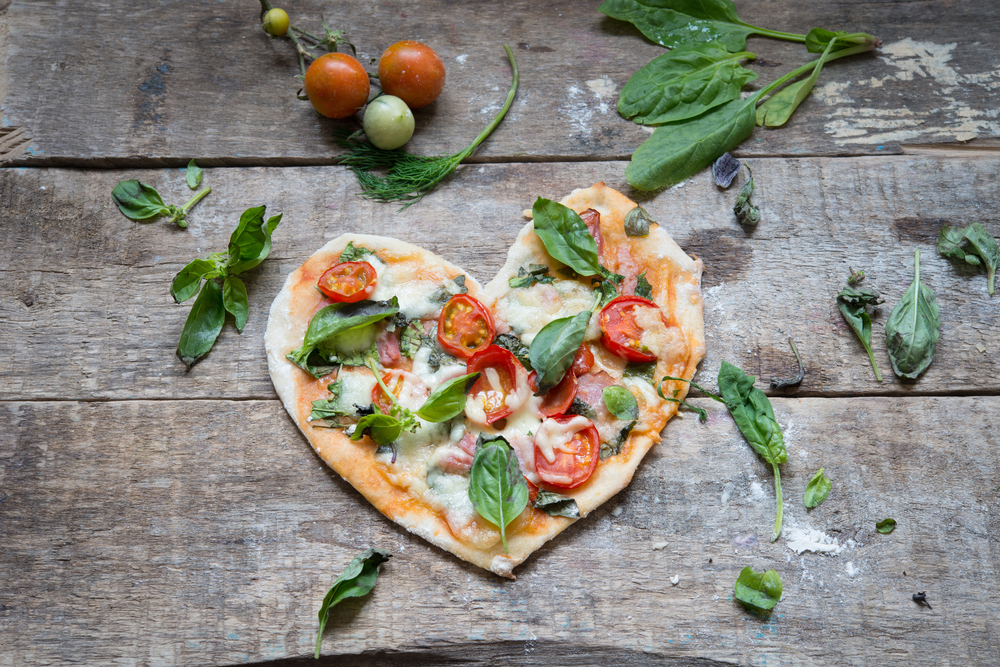 Toppings Galore:
Keep your toppings simple, or get creative. The possibilities are endless with pizza night!
Marinara Sauce:
For an easy marinara sauce, add 5 Tbsp Superb Spaghetti Seasoning (#1036) to 1 (6 oz) can of tomato paste, 2-1/4 C water, 1 Tbsp Kirkland Butter (#1723) or BBF Avocado Oil (#3516). Cover and simmer sauce 15 minutes, stirring occasionally. Sprinkle in some Italian 'N Pizza Seasoning (#1432) for more flavor.
Pizza Toppings:
Tips for the best pizza
Before baking, use a basting brush to brush on melted Kirkland Butter (#1723) mixed with AP Garlic Supreme (#2592) for the ultimate pizza crust.
If you don't have an Aluminum Pizza Screen (#1593), try sprinkling cornmeal on a pizza stone before placing the dough on for a Little Ceaser's type pizza.
Love a stuffed crust? Use our Frigo CheeseHeads String Cheese (#4972)! Simply lay each stick around the edge of the crust, and fold the edges of the dough over the string cheese. Make sure it is completely sealed so the cheese doesn't leak through.
Par bake the pizza crust for a crispy crust. Just bake for 5-8 minutes, then let cool slightly. Add the toppings to the browned side, then place bake in the oven. This is also great for freezing crusts, too.
When making a deep-dish pizza, bake it at a slightly lower temperature for more time to ensure it is cooked all the way through.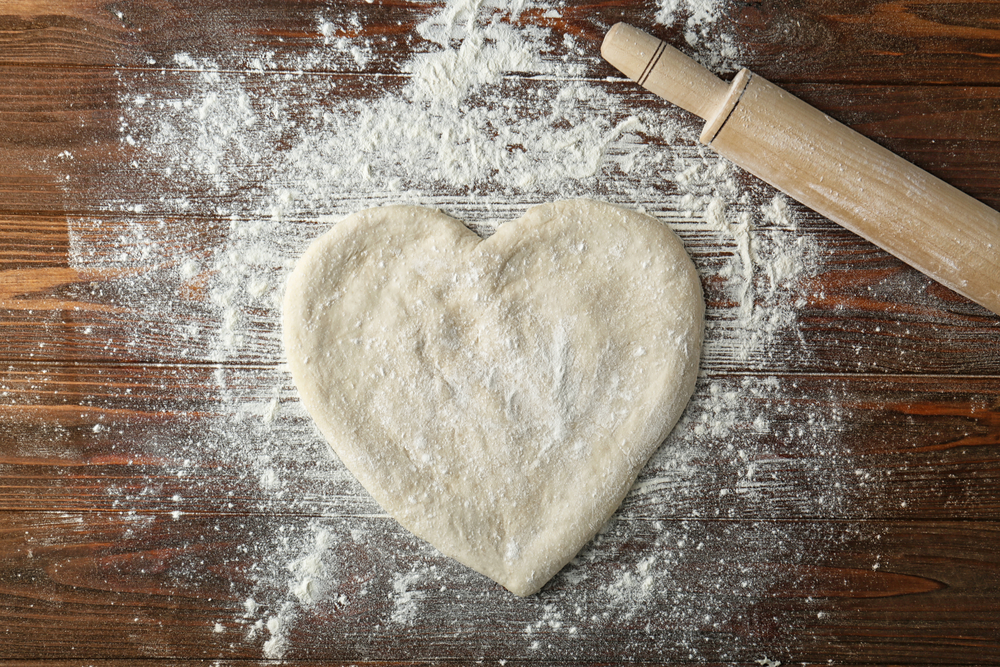 With only 6 ingredients required, this is one of the easiest pizza dough recipes for your next pizza night.
Homemade Pizza Dough
Ingredients:
Instructions:
Using a mixer, combine the dry ingredients. Then, add the water and 2 Tbsp of oil until the dough resembles a ball. Add 1 tbsp of flour at a time if the dough is sticky, or 1 tbsp of water if the dough is too dry.
Sprinkle flour on a clean counter and knead the dough into a smooth ball. Add the remaining oil to a bowl, and then add the dough and cover with foodservice film (#6127). Allow to raise until doubled in size, about 1 hour. Then, divide the dough in half. Let rest an additional 10 minutes.
Roll the dough out and form the heart shape before adding the desired toppings.
To bake, place on our Aluminum Pizza Screen (#1593) for a crispy crust. Then, bake for 8-10 minutes, or until the crust is golden.
Adapted from: https://www.foodnetwork.com/recipes/bobby-flay/pizza-dough-recipe-1921714
Comments