Maple Salmon Sheet Pan Dinner
I really wanted to highlight one of my new favorite products- the Trident Alaskan Salmon Burgers (#2808). I feel like they don't get enough love, and they are so good! Trident Foods is amazing. The Trident The Ultimate Fish Sticks (2809) are amazing. They catch their salmon wild in Alaska, so it isn't farmed. You can tell that in the flavor that it's good, fresh fish- and the flavor is impeccable! It doesn't smell fishy or really even taste that fishy. I'm picky when it comes to fish because I want to know where it's sourced from, where it comes from, and that I'm not eating weird mystery meat.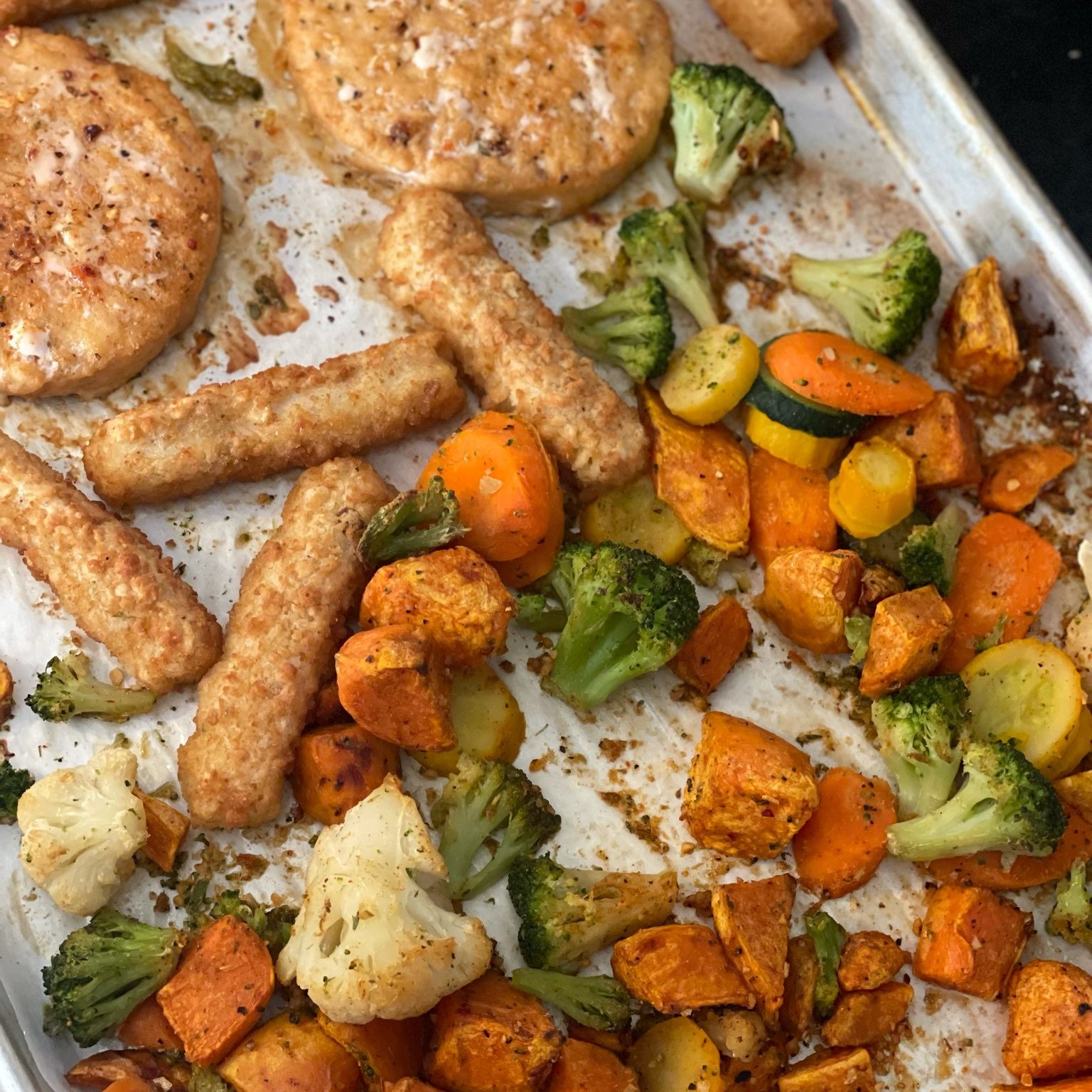 I'm not going to use the Salmon Burgers for burgers this time. They can also be used for fish tacos, in a wrap or pita with coleslaw, in an open-faced sandwich, flaked and added to an omelet and so many other ways. My kids don't love the burgers yet, so I'm going to put some fish sticks on the sheet pan for them.
This Maple Sheet Pan Dinner from start to finish is only about 20 minutes. It's great to pull out of the freezer and stick on the oven.
Maple Salmon Sheet Pan Dinner
Instructions:
First, line a Crestware Cookie Sheet (#4020) with AP Parchment Paper (#1153).
Then, pour the sweet potatoes and normandy blend onto half of the sheet, stirring to combine. Place two salmon patties on the other half of the sheet pan.
Now, drizzle maple syrup on top of the vegetables. Sprinkle the seasoning with the seasoning, and toss to coat.
Next, for the salmon burgers, drizzle one side with maple syrup. Coat both sides of the salmon with the seasoning. It's already flavored really well, so you don't need a ton.
Finally, bake at 400 for about 20 minutes, or until the fish is warm in the middle.
Comments