Thanksgiving Side Dishes
Thanksgiving side dishes- that aren't green bean casserole! These classic recipes are a great addition to holiday menus. While turkey, mashed potatoes, and stuffing are main parts of our Thanksgiving menu, side dishes are an equally important part of the spread. We like to keep it light with a simple vegetable dish, since the rest of the meal is pretty hearty.
Whether you're looking for a dairy free, gluten free, vegetarian, or low carb option, we have something for you! An easy swap to make any of these dairy free is to simply use Redstone Olive Oil or your favorite dairy free butter alternative.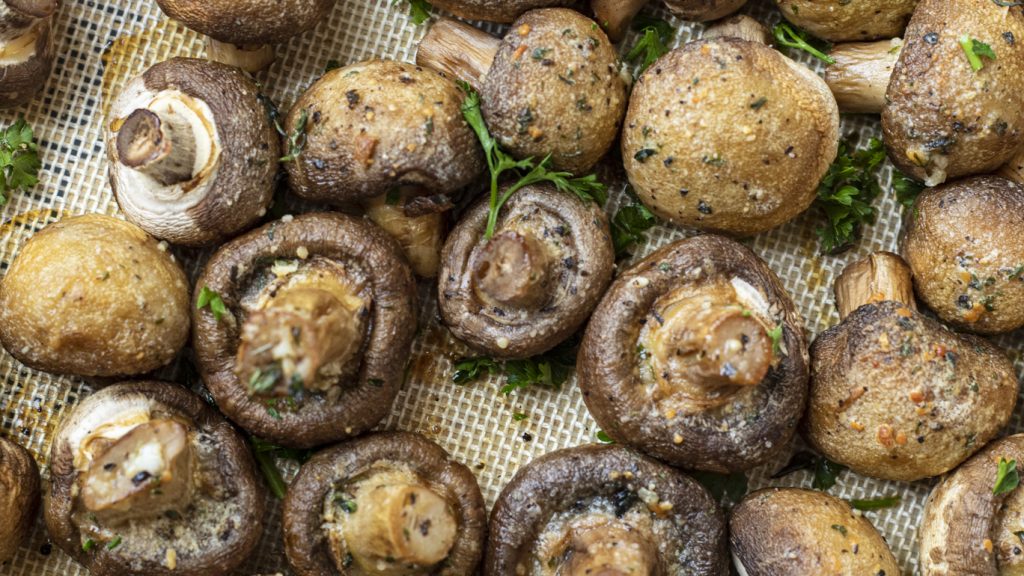 A simple side for the holidays- oven roasted mushrooms coated with Chef Shamy Garlic Butter, fresh thyme, salt and pepper. Be careful not to overcook them, or they'll be mushy!
Garlic Parmesan Butter Roasted Mushrooms
Ingredients:
Instructions:
First, preheat oven to 425F.
Then, arrange the mushrooms in a single layer on a Crestware Cookie Sheet (#4020) lined with a Crestware Silicone Baking Mat (#8436).
Use a basting brush to spread the melted butter on top of the mushrooms, then top with fresh thyme, salt and pepper.
Bake for 15-20 minutes, or until the mushrooms are tender.
Before serving, garnish with parsley. Enjoy!
Adapted from: https://chefshamy.com/recipes/garlic-butter-roasted-mushrooms/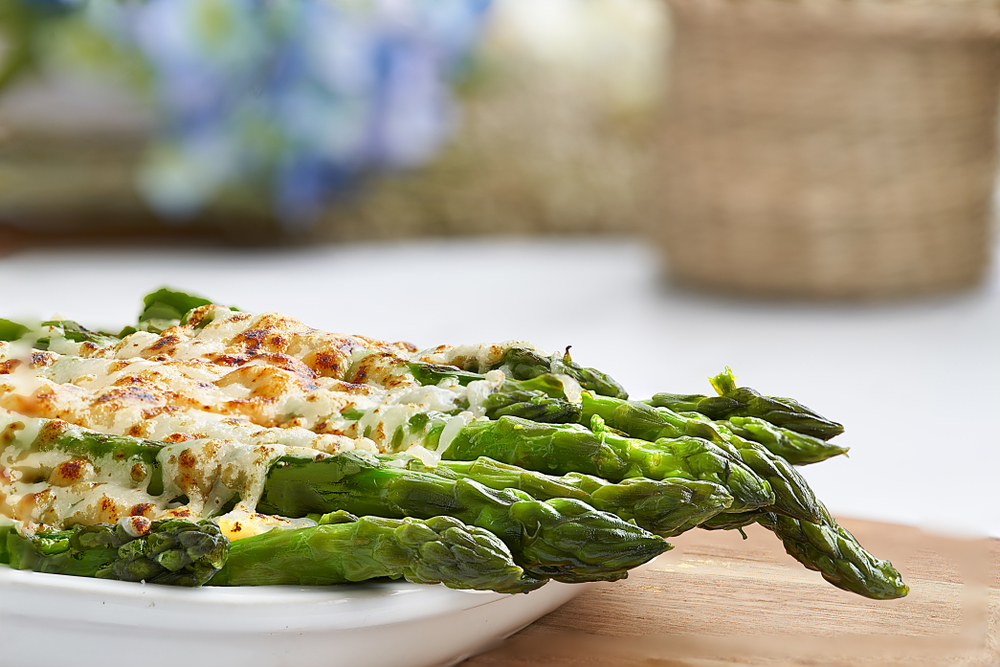 Tender roasted asparagus spears coated in tuscan herb oil and minced garlic, topped off with a generous amount of melty mozzarella and parmesan.
Sheet Pan Cheesy Roasted Garlic Asparagus
Instructions:
Instructions:
In a small bowl, whisk together the oil and garlic until evenly combined.
Pour the mixture into a zip-top plastic bag. Add the asparagus to bag, zip top, and massage oil into asparagus until evenly coated.
Spread the asparagus, in a single layer, on a large sheet pan. Generously salt & pepper the asparagus.
Bake at 425 for 15 minutes, or until the asparagus is tender, but not limp.
Remove pan from the oven, sprinkle the cheeses evenly over the asparagus. Return to the oven, baking an extra 2 minutes, or until the cheese is completely melted.
Turn the broiler on, and broil just until the cheese bubbles and begins to turn golden brown.
From Catalog #11, 2021.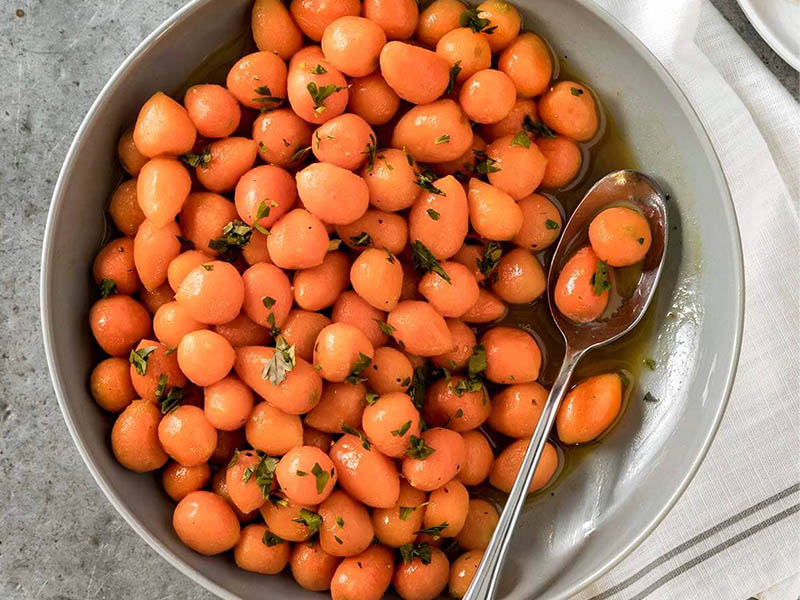 Tender Parisan carrots in a simple butter and brown sugar glaze, topped of with freshly chopped parsley. This simple dish is always a crowd favorite for Sunday dinners, and will be a great addition to Holiday menus.
Glazed Parisan Carrots
Ingredients:
Instructions:
First, add the carrots and chicken broth to a pan. Bring to a simmer, and cook until the carrots are tender.
Then, add the butter, brown sugar, garlic, salt and pepper. Cook until it thickens slightly, then add the parsely.
Trasnfer to a serving platter, and enjoy!
Looking for more vegetable recipes?
Comments
Herb Sourdough Stuffing - Alisons Pantry Delicious Living Blog - […] Glazed Parisian Carrots Classic Mashed Potatoes Herb Roasted Turkey Breast SharePinTweet0 Shares 0Shares Share on Facebook Share on Twitter…