5 Easy Ways to Spice Up Your Burgers
Anyone can make a good burger with these 5 delicious ideas. They will be one of the easiest meals to make this summer with our Holten Hamburger Patties (#1075) and Rocky Mountain Hamburger Buns (#1663).
Looking for more BBQ ready meals?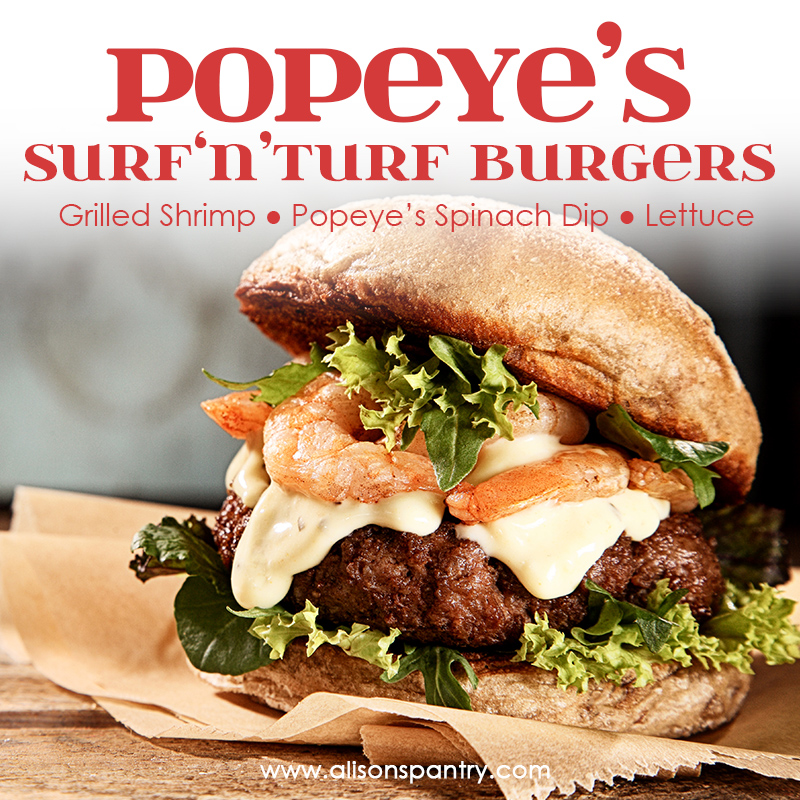 Our Surf'n'Turf Burger is a mouthwatering way to enjoy a summer afternoon. Topped with shrimp, lettuce, and Popeye's Spinach dip- your taste buds will thank you.
Popeye's Surf'n'Turf Burgers
You will need: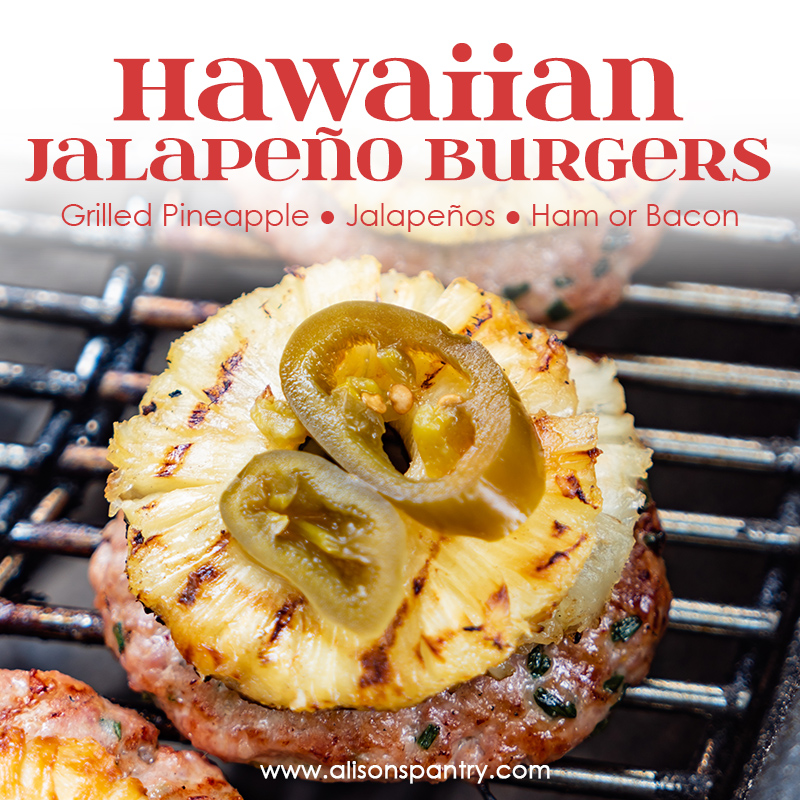 This sweet and spicy Hawaiian Jalapeno Burger is a great way to change things up. For extra flavor, try adding teriyaki sauce to your burger meat- or as an extra topping!
Hawaiian Jalapeno Burgers
You will need:
4 Hamburger Patties (see recipe below)
8 pineapple rings
8 slices of grilled Canadian bacon (#4047)
1 sliced jalapeno.
For the patties: Mix together 1 lb. Ground Chuck (#2622), 1/4 cup bread crumbs (#1193), 2 Tbsp Teriyaki Sauce. Form patties, season with salt (#1146) and pepper (#1029) then grill. Then, baste pineapple rings with 2-4 Tbsp Teriyaki Sauce and grill until lightly charred.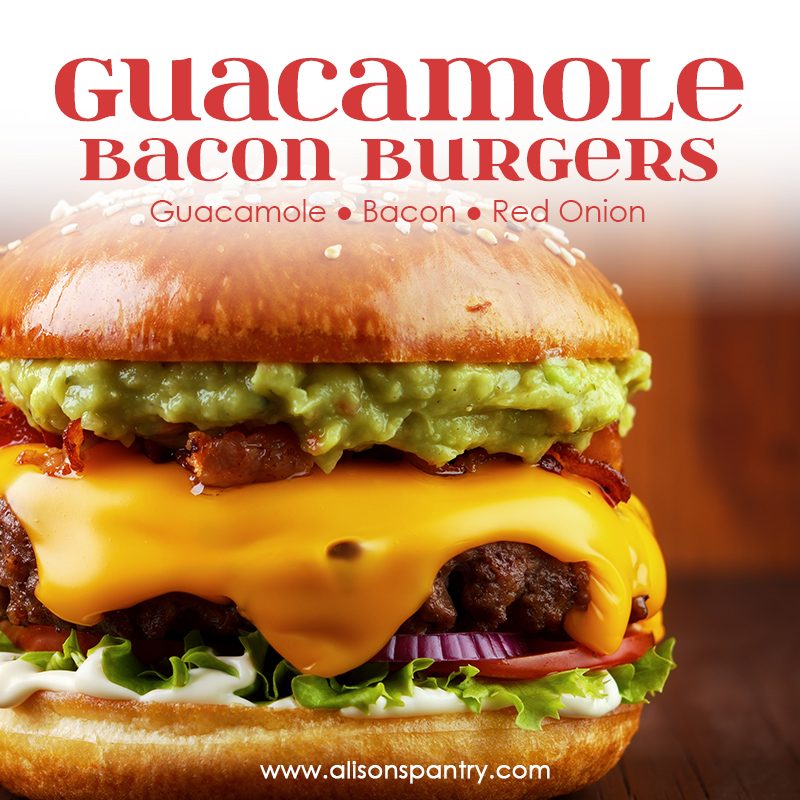 If you love guacamole, you'll love this burger. Take a bite of this oh so delicious burger full of guac, cheese, and a juicy patty. Just don't forget about that bacon!
Guacamole Bacon Burgers
You will need:
*Over the top: Use our Beef Patties W/Cheddar & Bacon (#8377) to replace the burger patties, American Cheese, and bacon slices.
*Make your own guacamole using our Yummy Guacamole Seasoning (#2588)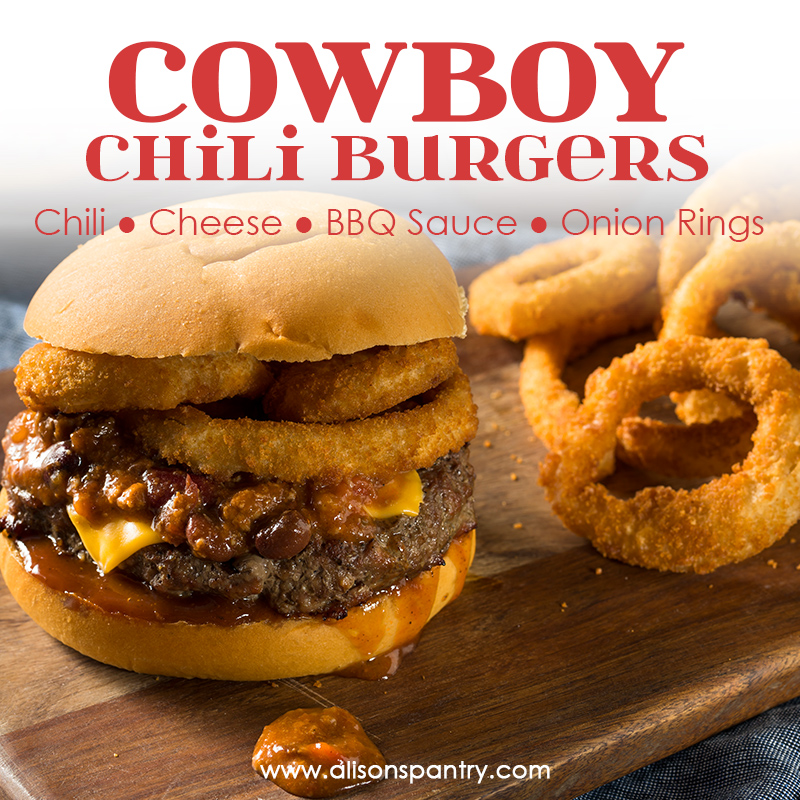 This hearty burger features homemade Chili, onion rings, and a nice layer of BBQ Sauce.
Cowboy Chili Burgers
You will need: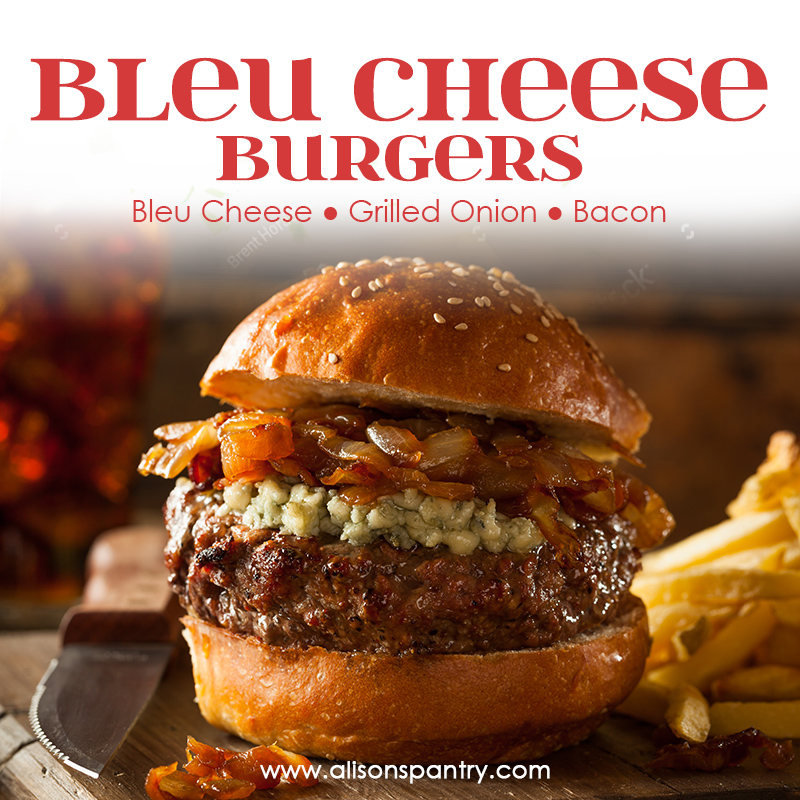 Warning: These Bleu Cheese Burgers are highly addictive.
Bleu Cheese Burgers
You will need:
Comments
Memorial Day Recipe Roundup - Alisons Pantry Delicious Living Blog - […] 5 Easy Ways to Spice up Your Burgers […]