April's Bacon Wrapped Chicken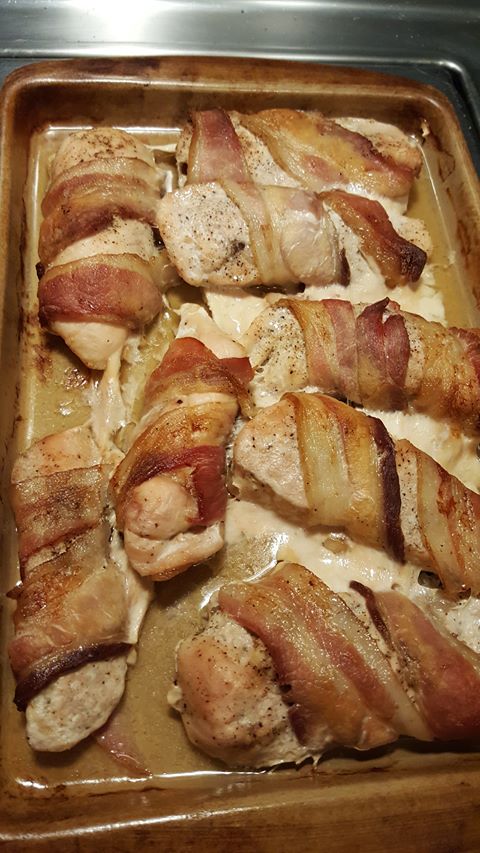 April from Malta, MT shared this delicious recipe with us. "This was our main dish tonight! We had it along with a simple salad." Bacon wrapped chicken is a favorite because it looks like you put in a lot of effort, but it's a very easy and quick meal to make.
April's Bacon Wrapped Chicken
Ingredients:
Instructions:
Butterfly the chicken breasts (split long ways)

Season with salt, pepper, garlic powder, and onion powder, then wrapped in bacon!

I baked until the chicken was done*. It was scarfed down in no time! I recommend broiling for a minute at the end to crisp up the bacon if you prefer!
*How do you know if chicken is done?
Use a meat thermometer. You are looking for your chicken to be 165°F
Check the color. If the juices are white or clear, you're good to go. If it's pink, you need to cook it more. You also want the meat to be white.
Sides we love with this meal
If you love bacon, these recipes are for you
Comments