Candy Bar Brownies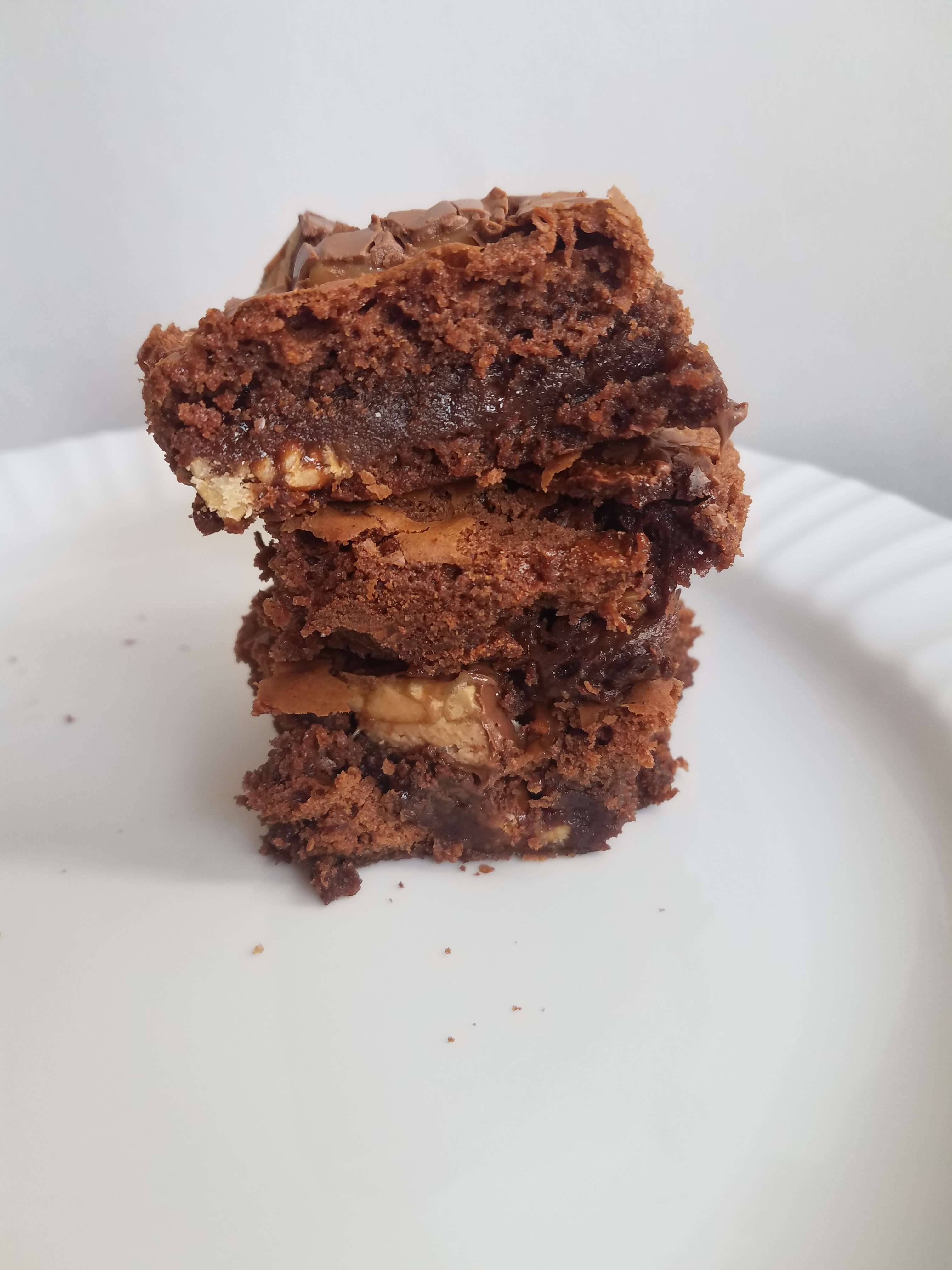 What do you do with all the good candy you steal from your kids after Halloween trick-or-treating? One of our favorite things to do with the treats that survive Halloween night is to make "candy bar brownies" because what makes candy bars better? More chocolate. Obviously.
Candy Bar Brownies
Ingredients
½ cup hot water
1 egg
Assorted fun size or chopped up candy bars
Instructions
Line a 9×9 (or 8×8) inch pan with foil. Spray lightly with Vegalene. Place a number of unwrapped candy bars into the bottom of the pan, leaving room between for brownie batter to fill in.
Slowly add hot water to brownie mix and egg while blending with a mixer until smooth.
Pour brownie batter onto candy in pan, then place another layer of candy on the top of the brownie batter. Bake in a preheated 350-degree oven for 20-23 minutes. Allow to cool completely, cut, and serve.
Adapted from: https://www.lovefromtheoven.com/candy-bar-brownies/
Comments