Over the Moon Macaroon Brownies
Can these brownies be frozen?
Yes! To freeze them, make sure you let the brownies cool completely- and do not cut them into individual servings! Once cooled, wrap in plastic wrap, then wrap again in foil. Another option is to place them in a freezer-safe dish. They will freeze up to 3 months. When you are ready to dig in again, just thaw at room temperature before serving. We also like heating them up in the microwave for 10-20 seconds once thawed, to have them a little warm and gooey.
Other Toppings or Mix-ins:
Marshmallows
Sprinkles
Buttercream Frosting without the coconut topping
Looking for other ways to satisfy your sweet tooth?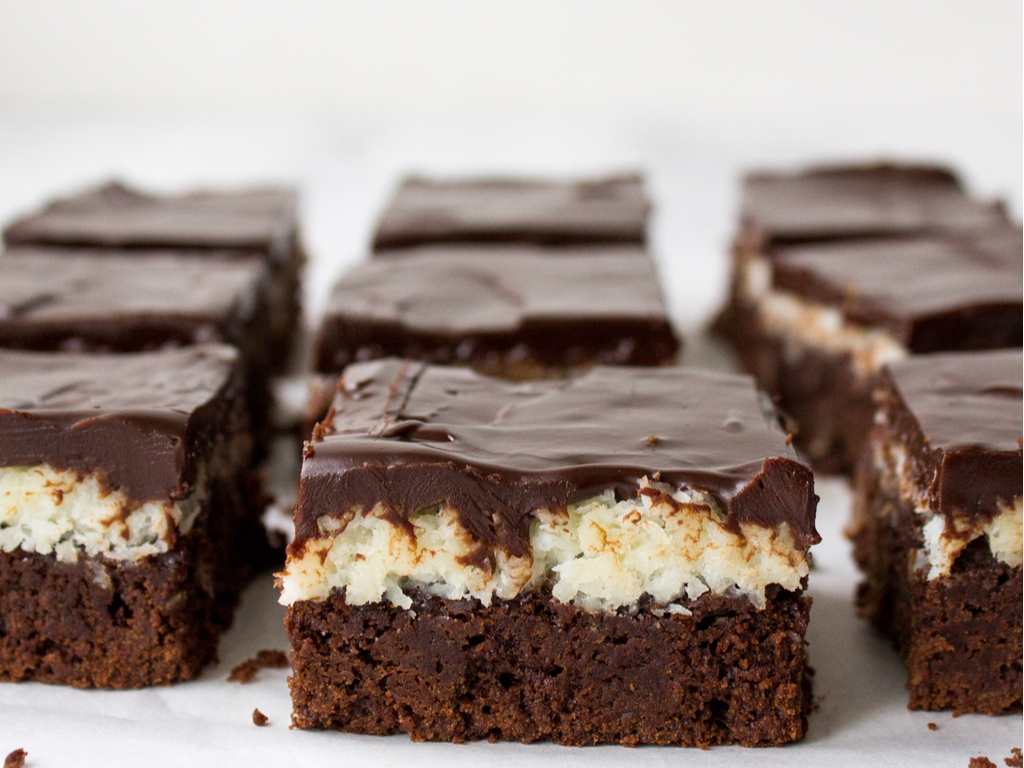 These mouthwatering brownies have a delicious layer of coconut sandwiched between two gooey chocolate layers. With our easy mixes, this dessert will be ready in a flash!
Over the Moon Macaroon Brownies
Ingredients:
Instructions:
Per package instructions, mix batch of AP Brownie Mix and spread into 9" x 13" greased pan. 
Then prepare batch of AP Macaroon Mix and spread over top of brownie batter in pan.
Bake per brownie package instructions. 
Remove from oven and cool completely. 
Frost with chocolate frosting, and garnish with sliced almonds.
Comments
Easy Brownie Bites - Alisons Pantry Delicious Living Blog - […] Over the Moon Macaroon Brownies […]
Cinnamon Butter Pecan No Churn Ice Cream - Alisons Pantry Delicious Living Blog - […] Over The Moon Macaroon Brownies […]