Copycat Texas Roadhouse Steak Rub
How Do I store my extra Steak Rub?
Like your other spices, just store in a cool, dry place! You can use small mason jars, or our spice jars so you can easily access your homemade spice blends. Typically, they will last as long as a normal spice do, anywhere from 1-3 years.
What is the difference between a dry rub and marinade?
The major difference is pretty obvious- a dry rub is dry, a marinade almost always will have a liquid in it. For some, a dry rub is preferred over a marinade. Although, with a marinade, the flavor typically soaks into your meat more, tenderizing and adding flavor at the same time. Not to mention, a dry rub will usually be rubbed on at least an hour before cooking; whereas, with marinades, you marinate from anywhere between 12-24 hours for the best results.
What seasonings can I use?
If you are looking for alternative ingredients for this copycat rub recipe, then try using these:
Looking for more copy cat recipes?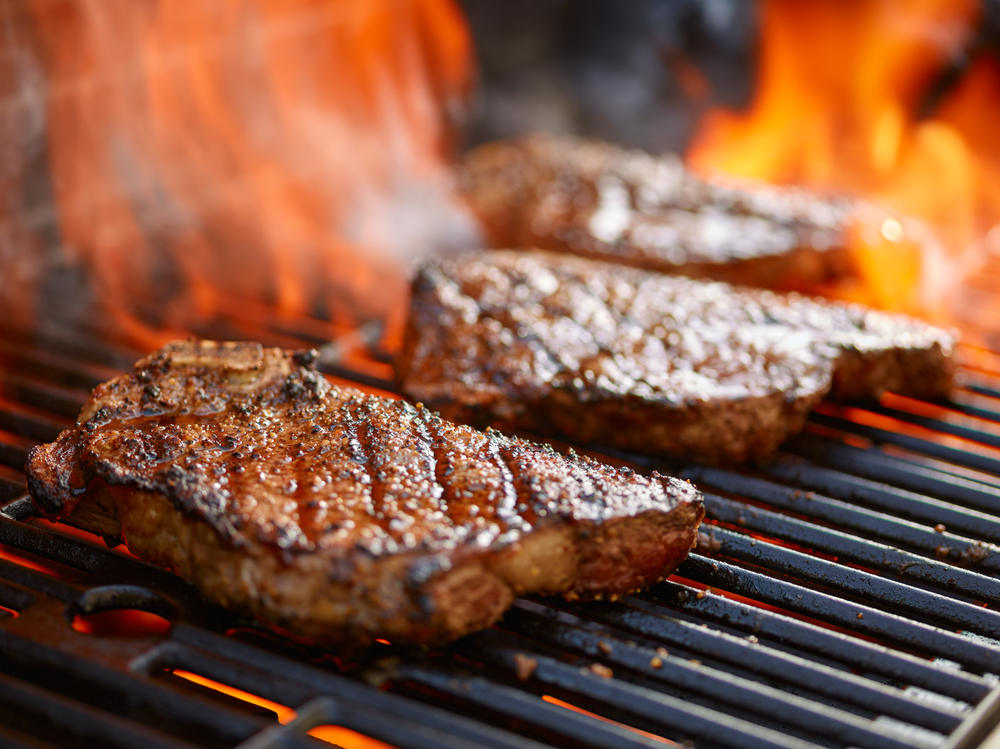 We love this recipe from The Cozy Cook for a kicky rub for grilled meats. It's great to mix up and keep on hand for our own grilling, but it also makes a fun gift for neighbors at Christmastime or for Father's Day. Our bulk spices make it easy to stir up a batch big enough to share. This rub is GREAT with chicken too!!!
Copycat Texas Roadhouse Steak Rub
Ingredients:
Instructions:
First, combine all ingredients in a gallon-sized plastic bag and seal it tightly. Shake it to thoroughly combine all ingredients.
Cut a small hole in the corner of the bottom of the bag and pour the contents into a spice container.
Then, generously cover each side of the steak with the seasoning and let it rest for about 40 minutes. This allows the salt to penetrate through the surface and actually helps break down the muscle fibers, which results in a more tender meat. During this time, the liquid that initially surfaced has time to reabsorb, which makes the meat juicer.
Once the grill is nice and hot, place the steak(s) on and cook for 4-5 minutes, until it's browned and slightly charred. Flip it over and cook for the following additional time:
-5 minutes: Medium Rare
-7 minutes: Medium
-10 minutes: Medium- Well
Adapted From: http://thecozycook.com/copycat-texas-roadhouse-steak-rub/
Comments
Popcorn Chicken: 4 recipes - Alisons Pantry Delicious Living Blog - […] Copycat Texas Roadhouse Steak Rub […]