Dough Conditioner: 101
If you jumped on the bread-making bandwagon during the height of Covid quarantine, chances are you're itching to find a way to improve the bread recipe you've already mastered. Enter: Shirley J Professional Dough Conditioner (#2747).
Shirley J's founder, Don Smith, developed the first dough conditioner over 40 years ago and we're happy to offer his updated, superior product now that yields fantastic rise and texture in homemade bread. But, we know this product is new to a lot of you- so keep reading for all the tips and tricks. It's not cheating at making bread…it's knowing a secret ingredient used by the pros!
What you need to know about Dough Conditioner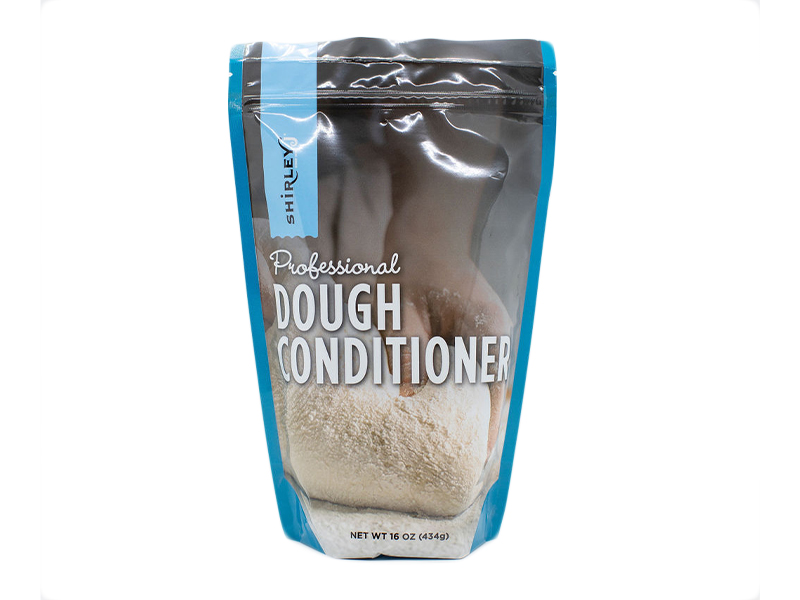 Results in a softer, chewier texture.
Increase the natural gluten strength and elasticity.
Speeds up the leavening process.
Allows the dough to be handled more- still be mindful to not overwork it!
Keeps results consistent even with differenting envirorments and nutrients.
Develops a professional looking yeast bread with minimal effort.
Results in a better looking crust with more color.
Improves the conditions in which the yeast can thrive.
The dough raises more and faster.
Extends the shelf life of the bread.
Basically, it gives you consistent results every time- no matter the environment.
So, how is it different from vital wheat gluten?
Adds chewiness and structure.
How much to use:
Very little Dough Conditioner is needed to affect the quality of your doughs, with whole wheat and high fiber recipes requiring slightly more. Add Shirley J Professional Dough Conditioner (#2747) with dry ingredients during the mixing process, to any bakery recipe at the rate of 1/4 teaspoon (variable) per cup of flour.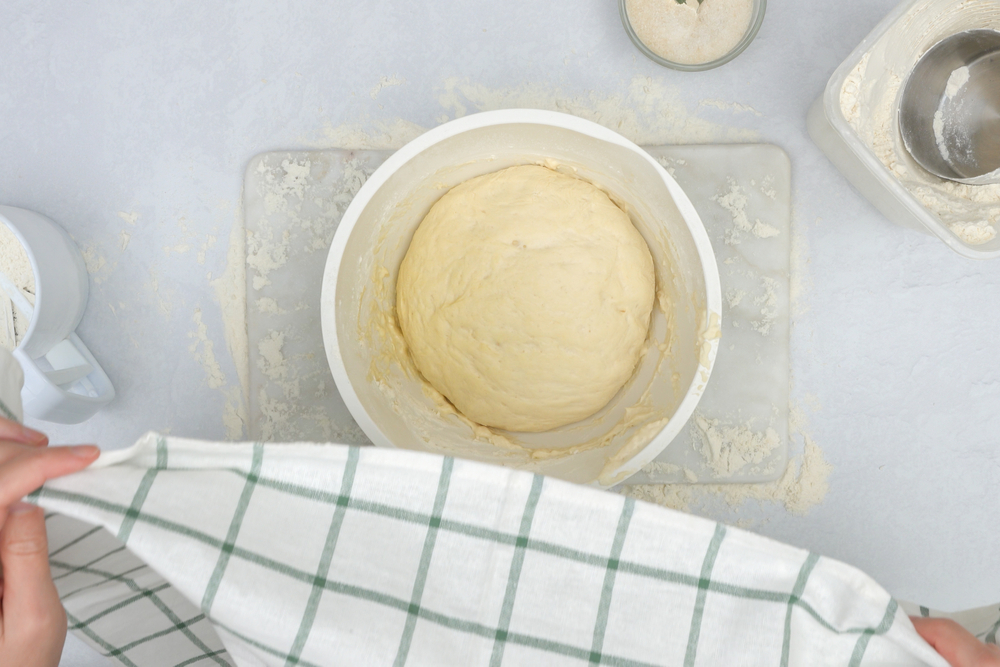 This basic white bread recipe cooks up beautifully. The dry milk makes it extra fluffy, and the dough conditioner improves the texture. Use it as toast for breakfast, sandwiches for lunch, or garlic bread with dinner.
Basic White Bread
Ingredients:
Instructions:
First, add water, yeast, and oil to the bowl of a mixer. Let sit.
Meanwhile, sift dry ingredients into a bowl.
Now, using a dough hook, slowly add the dry ingredients and knead for 10-15 minutes.
Transfer to an oiled bowl, cover with Crystal Wrap Foodservice Film (#6127) and raise for 30 minutes, or until doubled in sized. Punch down, and allow to raise for 30 more minutes, or until doubled in size.
Now, dividie the dough and shape the loaves. Spray two bread pans with Bak-Klene Spray (#5564) and raise again.
Next, place into a cold oven and bake at 325F for 28 minutes, or until golden brown.
Remove from oven, and butter the top of the loaf and transfer to a cooling rack.
Check out these related posts
Comments