Essential Spices for Every Baker
Fresh, potent spices make a delicious difference in baked goods, so we like to keep our cupboard stocked with the essentials. Baking spices like cinnamon and nutmeg can also lend warm flavor to soups and sauces, in addition to favorite cookie recipes.
We like Alison's Pantry bulk spices because they're much fresher than jars that sit on grocery store shelves, and you can't beat the value! If a 1 lb. bag of cinnamon seems like more than you can use…maybe you should be baking more! Or, portion your bulk spices into smaller jars to gift to a fellow foodie or newlywed. We'll also share some great tips below to maintain the quality of your spices if you opt to keep them all to yourself.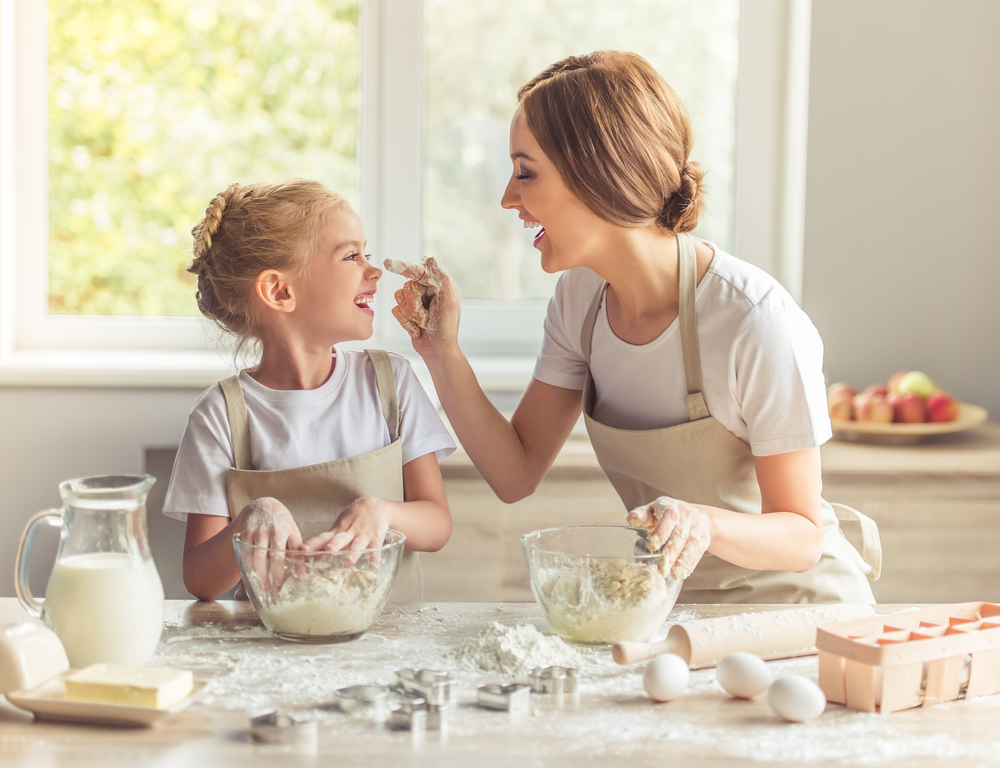 Baking Staples for Your Spice Cupboard
Cinnamon- Saigon (#3626) and Korintje (#1005). Fragrant, spicy cinnamon flavor. This is the most common cinnamon used in the USA.
Nutmeg (#8550). Ground nutmeg has a rich, earthy flavor and is warming to taste. This fine grind is warm, sweet, and similar to the flavor of cinnamon, but with more of a bite.
Ground Ginger (#1420). Ginger root is considered one of the world's healthiest foods, but it's also one of the season's favorite flavors for gingersnaps, cakes, and gingerbread. You'll love the difference our fresh, potent ground ginger makes in your favorite recipes.
Ground Allspice. With its licorice-like flavor, ground allspice is sure to add a spicy and sweet taste to your menu items.
Cream of Tartar (#1635). Prepare perfect meringue, frosting, and other confections with this Regal cream of tartar.
Ground Cloves. Add a warm, familiar flavor to your dishes with ground cloves.
Zesty Lemon Zest (#1433). Add to baked goods, pasta and more.
Cardamom. A member of the ginger family, cardamom has a warm and fresh taste with hints of floral and citrus. Its pleasing flavor and sumptuous aroma complement sweet, savory, or spicy dishes.
Cayenne Pepper. A key ingredient in hot sauces and great for cooking, Regal ground cayenne pepper will add a flair to anything you make.
Orange Zest Granules (#1669). Our sweet orange zest makes it convenient to add a pinch of citrus flavor to icings, quick breads, and other baked goods. Save time by simply reconstituting.
3 Tips for Safely Storing Spices
Spices make all the difference in our favorite baked goods, but only if they are kept fresh! Here are our top 5 tips on how to do just that:
The most important tip is to store your spices in a cool, dark space. If you store elsewhere, there is more of a chance your spices will be affected by condensations and potentially mold.
Know how long your spices last. They don't necessarily spoil, but they do lose their strength. If it has lost the potency in its smell, replace it.
Don't use a wet spoon to measure spices. We know how easy it is when you're juggling a bunch of other ingredients and need to use the same measuring spoon multiple times. But, moisture is a big no-no.
More Essential Baking Ingredients
Eggs
Butter
Vanilla: Extract (#6702) or (#6919), Paste (#6945)
Put your baking to the test with these recipes!
Comments