Ice Cream Sundae Bar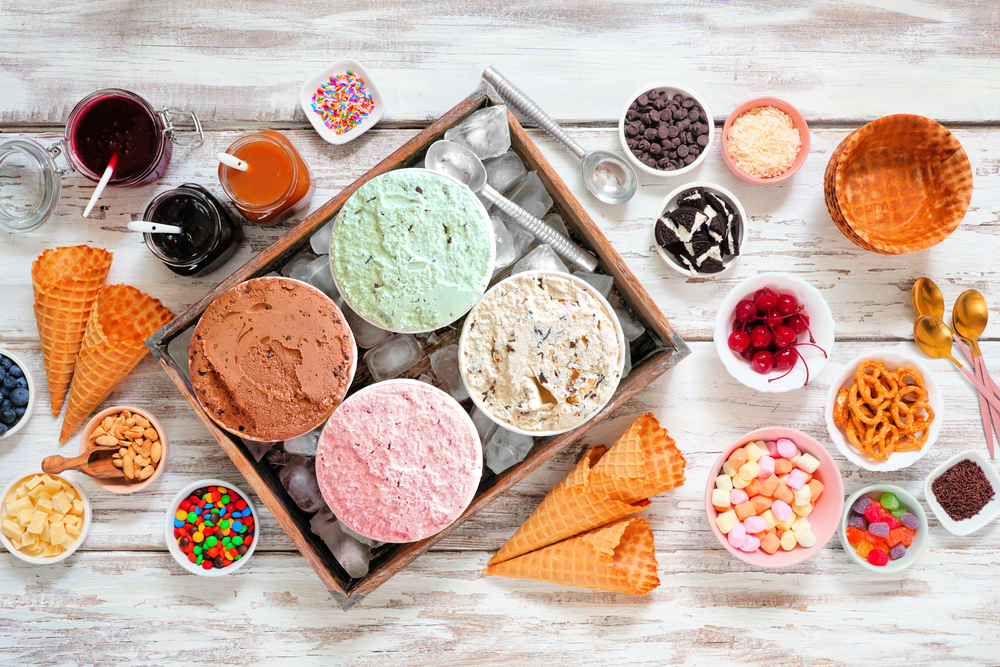 Ice Cream Sundae Bar
Whether you're throwing a summer party or just looking for an easy way to entertain your kids for a little while, Ice Cream Sundae Bars are a hit this summer. It's a great, easy way for everyone to be able to personalize their own sundaes to their liking. Here's what you'll need to start with: ice cream, waffle cones or cups, and toppings.
Topping Ideas
From sweet hot fudge to salty mixed nuts, there are so many toppings to choose from:
Marshamllows
M&M's Variety Pack (#2081)– Peanut, Milk Chocolate, or Peanut Butter
Shredded coconut
Marischino cherries
Sugar or Waffle Cones and/or bowls
Set up the Ice Cream Bar
In our opinion, setting up your Ice Cream Bar is the best part! If you're setting it up in the heat, it's important that the ice cream doesn't melt. Here are two options for the icecream (other than staying indoors):
To set up, place the ice cream in the center of the space. Add the toppings to little serving bowls with serving spoons, and place them surrounding the ice cream. Next, place spoons throughout the spread. Keep napkins nearby, too.
If it's for a party, add some decor! Label the toppings, use a cute table cloth, or even wrap the cones with decorative paper.
Try these homemade sauces!
Comments
Cosmo Blast Brownie Ice Cream Sandwich - Alisons Pantry Delicious Living Blog - […] Pops Ice Cream Sundae Bar Sugar Cookie […]
Frozen Treats for Summer - Alisons Pantry Delicious Living Blog - […] Ice Cream Sundae Bar Cinnamon Fried Pineapple Red, White, & Blue Frozen Yogurt Granola Bars […]