Jen's Instant Pot Spanish Quinoa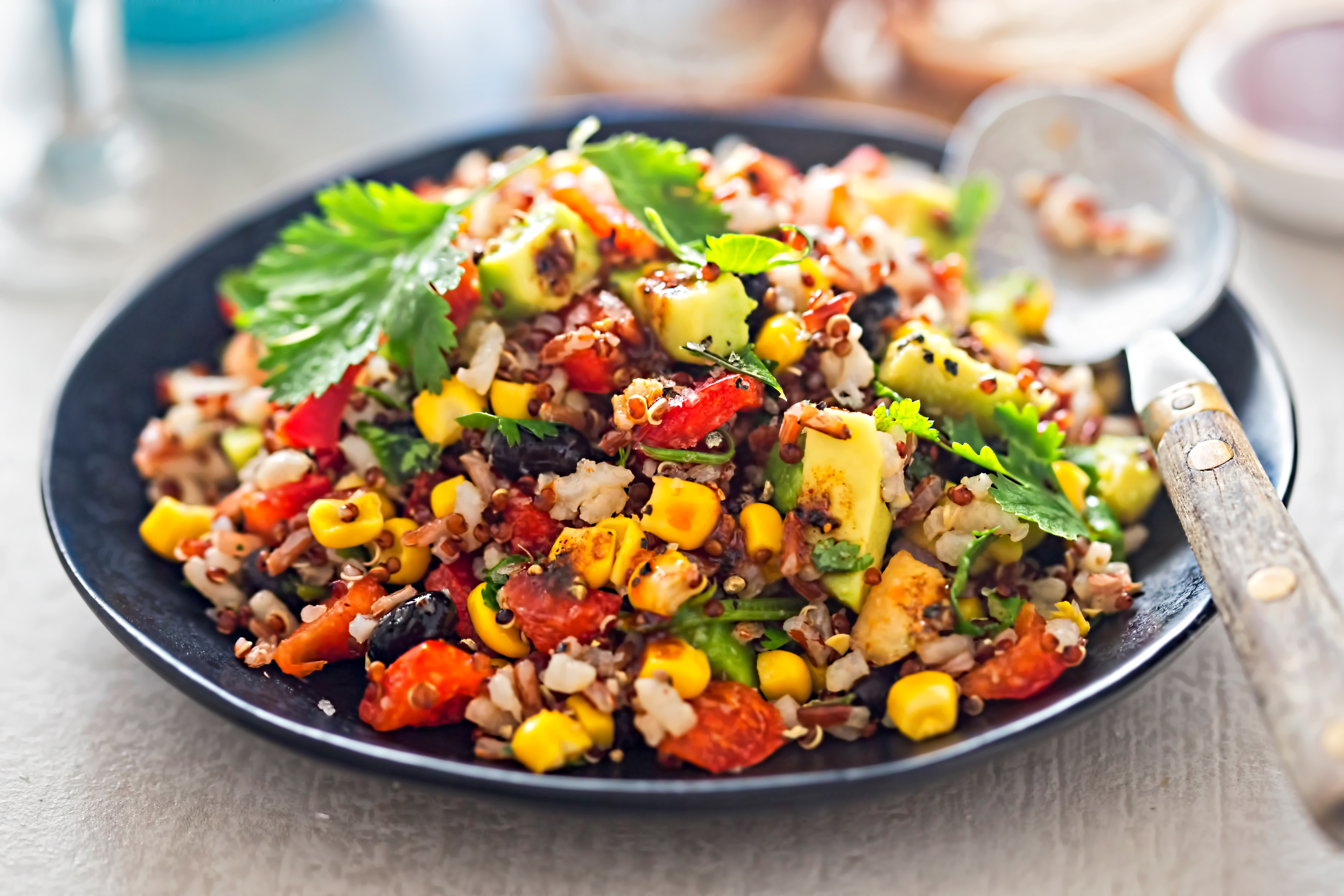 When our friend Jen Christensen from Saratoga Springs, UT shared this delicious meal with us, we obviously had to share because it is so.good! This recipe is so good, even your kids will love it- that's a win in our book!
Why Jen loves this recipe:
So I've been following an Instant Pot blogger/facebook page called InstantLoss.com. Her site is all about cooking healthy in the instant pot and I have found that I can make so many delicious and healthy recipes using Alison's Pantry products. The Spanish Quinoa is my favorite recipe. It is amazing! All but 1 of the ingredients were from Alison's Pantry! I used omelet blend (#3216) for the vegetables, and for the broth, our Chicken Real "Meat First" Base (#1038) rather than vegetable broth. The beans were the only ingredient not from AP. We served it on a bed of lettuce with tomatoes. My husband and boys ate it in tortillas (#4970). You could also use the Baja Vegetable Blend (#5353) in place of the veggies. This recipe was so delicious! -Jen Christensen

Instant Pot Spanish Quinoa
Ingredients:
*You can sub the vegetables with about 2 cups of the Omelet Blend (#3216), or about 3 cups of the Baja Blend (#5353). The Baja blend will add corn as well.
*For the vegetable broth, you can sub with 1 1/4 cups of our Chicken Real "Meat First" Base (#1038).
Instructions:
Layer all of the ingredients in your

Instant Pot

, do not stir.

Put the lid on the pot and make sure the valve is in the SEALING position.

Using the display panel select the MANUAL function for 10 minutes.

When the time is up vent the pressure using the QUICK RELEASE method.
Serves 6
Topping options:
We love to add guacamole (#1060), jalapeño salsa, a can of green chilis, diced tomatoes, shredded cheese (#1866) or homemade ranch (#1032).
Looking for more low-carb options?
Comments
Cauliflower Pizza Crust - Alisons Pantry Delicious Living Blog - […] Jen's Instant Pot Spanish Quinoa […]
Crunchy Thai Quinoa Salad - Alisons Pantry Delicious Living Blog - […] Jen's Instant Pot Spanish Quinoa […]
Instant Pot Mac and Cheese - Alisons Pantry Delicious Living Blog - […] Jen's Instant Pot Spanish Quinoa […]