Cauliflower Pizza Crust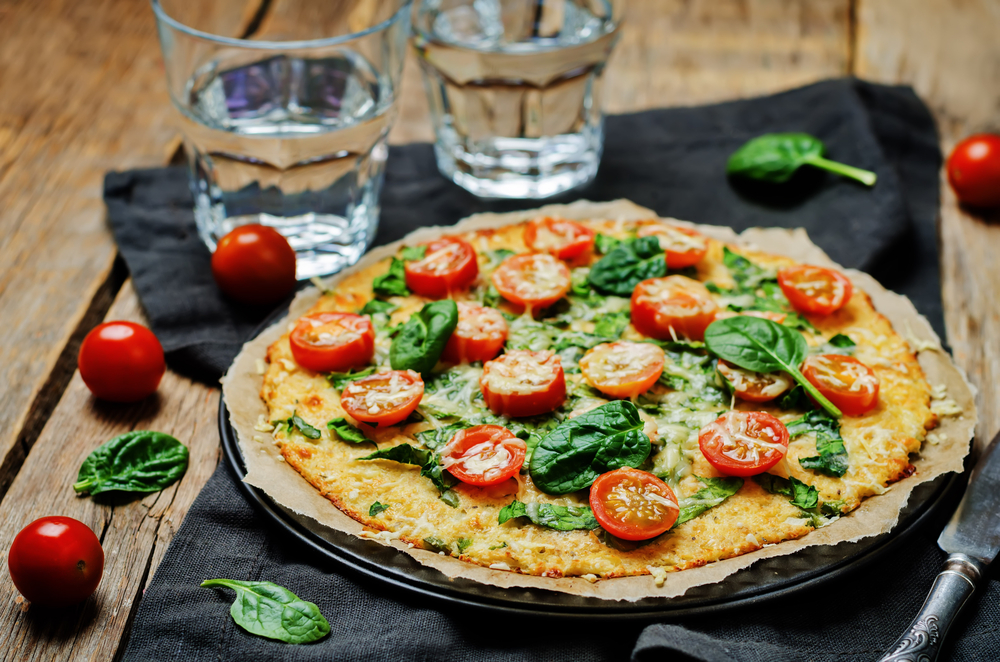 Are you tired of all the holiday treats yet? Take a break from all the sweets with this delicious pizza crust! You can even make mini pizza crusts so everyone can get the toppings they want.
More Low Carb Recipes
Who can eat Cauliflower Crust?
We have many of our fellow foodies who have food restrictions, so whether you are Gluten Free, Low Carb, Dairy Free (using DF substitutions of your choice), or Vegetarian, Cauliflower Crust can be enjoyed by anyone! Above all, we have even put this Cauliflower Crust through the ultimate test- and it is kid approved!
Tips for getting the most out of your pizza
Toppings for your pizza
Obviously, there are no limitations to what you put on your pizza. Some people like Meat Lovers, while others are fans of all veggies, and don't even get us started on what sauce we want… We can all agree that the options are endless!
Cauliflower Pizza Crust
Ingredients:
Instructions:
Grate fresh cauliflower florets into granules resembling "poprocks"
Heat the grated cauliflower in a skillet–don't add oil or water–use medium heat, not too hot. Stir until the cauliflower has dried out somewhat, it won't dry completely, but the dryer the better. Heat at least 10 minutes, just enough to evaporate the moisture, not enough to color or cook down.
Remove skillet from burner and set aside to allow cauliflower to slightly cool.
In a bowl, beat 1 egg. Add grated Parmesan cheese to the egg. You can substitute, asiago or romano cheeses, just be sure you use a hard cheese for best results. Add the cauliflower to the bowl and mix well with the egg and cheese and form into a ball.
Spread parchment paper onto a baking sheet. DEFINITELY USE PARCHMENT PAPER, otherwise, your crust may tear when you try to pick it up.
Place the balled cauliflower and cheese onto the parchment paper and spread out into a pizza shape about a ¼ inch thick. The crust will be about 10″ across. Do not make the edges of the crust too thin; keep the size of the crust uniform for even cooking. The cauliflower will darken quite rapidly around the edges if too thin.
Place crust into an oven preheated to 400 degrees Fahrenheit and cook approx. 15-20 minutes until the crust has colored and firmed up.
Remove cauliflower pizza crust from the oven and top with your favorite pizza sauce. Use a marinara sauce, pesto, white sauce, or whatever. Top with your favorite pizza toppings.
Return pizza to the oven and continue to cook at 400 F for about 10 minutes until the toppings are done, watch the edges of the cauliflower crust; the edges will darken too much if overcooked.
Remove the pizza from the oven and set on a cooling rack –or don't– this step doesn't make or break. And that's it. Eat and enjoy!
Adapted from: http://www.myfoodchannel.com/cauliflower-pizza-crust/
Comments