Pepperoni Puffs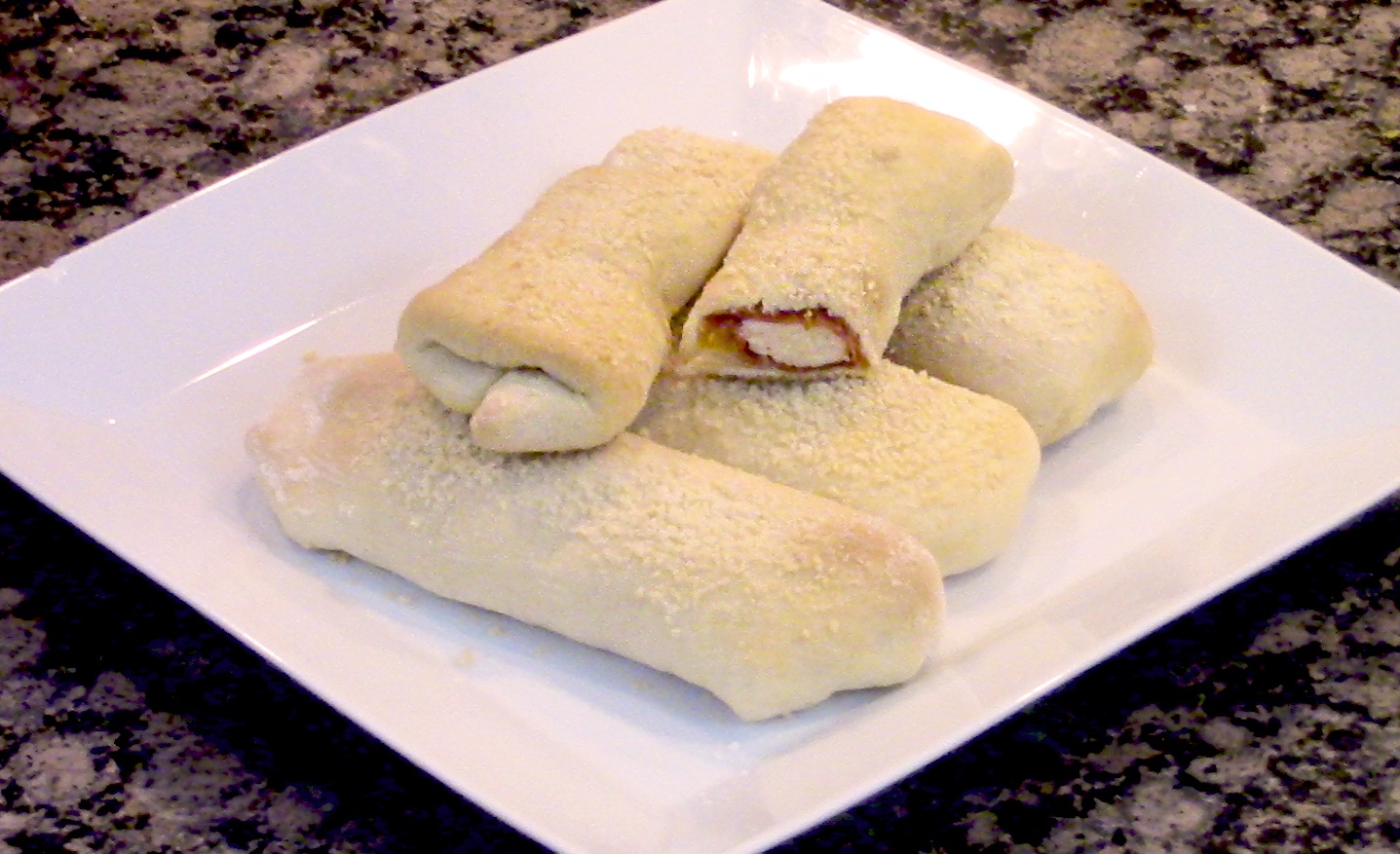 Pepperoni Puffs take all of pizza's best flavors–Marinara, pepperoni, and stringy cheese–and roll them into a handheld snack. The recipe makes a great afternoon munchie that's easy for kids to assemble, but it also works for a quick dinner with a side salad or as "dunkers" with a bowl of minestrone.
Pepperoni Puffs
Ingredients:
Instructions:
Roll out thawed Bridgeford Steak House roll dough
Fill with pepperoni and Frigo Cheeseheads string cheese. Seal edges, brush the sealed edges with oil or butter.
Lay them down on the sealed edge on cookie sheet. Brush top with butter and sprinkle with Kraft Real parmesan cheese.
Let bake until golden brown 350 degrees until golden brown, dip in marinara or ranch sauce.
Comments
Homemade Soft Pretzels - Alisons Pantry Delicious Living Blog - […] Pepperoni Puffs […]
Cocktail Links+Everything Seasoning=Bagel Dogs - Alisons Pantry Delicious Living Blog - […] Pepperoni Puffs […]