Pumpkin Spice Desserts
Starbucks learned what we've all known for years: pumpkin spice is a flavor with unparalleled popularity. Somehow the crunch and color of changing leaves, the cozy comfort of a well-worn flannel, and the aroma of baked goods in the oven are manifest in this autumn staple. Pumpkin spice is fall's favorite flavor and we love it in beverages, fluffy pancakes, tender quick bread, muffins, donuts, and fritters. Krusteaz All-Purpose Pumpkin Spice Baking Mix (#1989) makes it easy to appease a pumpkin craving. Keep reading for some of our favorite recipes that can be made in minutes with this mix!
Use it for: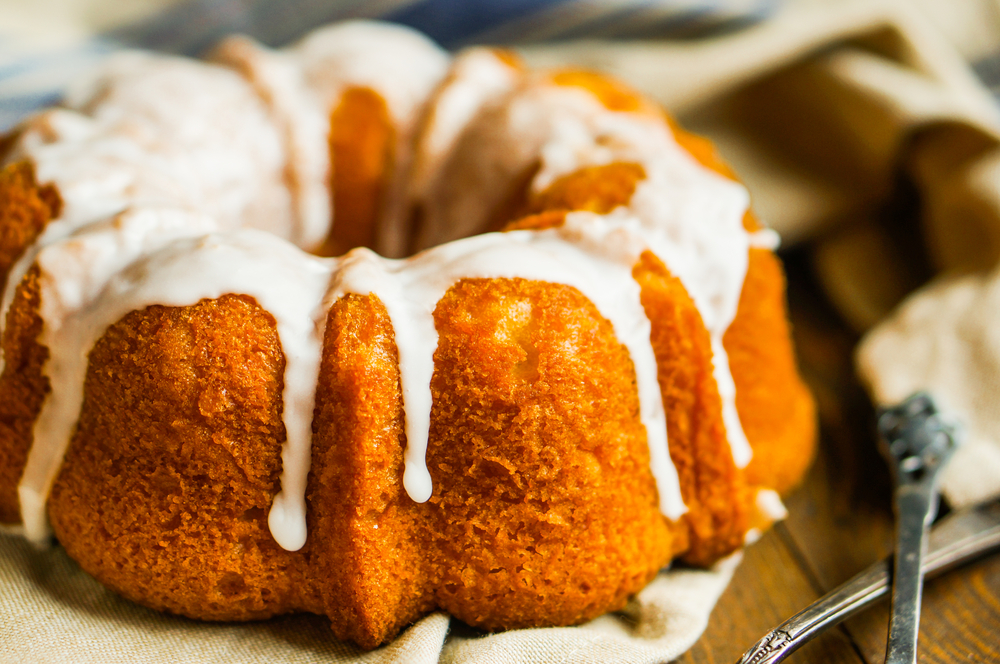 Enjoy a classic Bundt Cake with your favorite fall flavor, pumpkin, topped off with a simple powdered sugar glaze.
Pumpkin Bundt Cake
Ingredients:
Simple Glaze:
Instructions:
First, preheat oven to 350F.
Then, spray a USA Pan Fluted Tube Cake Pan (#2292) with Bak-Klene. Set aside.
Now, stir together the dry ingredients. Add wet ingredients and any mix-ins, mix until fully incorporated.
Next, pour the batter into the prepared bundt pan. Bake for 40-45 minutes, or until a toothpick comes clean out of the center.
Allow to cool on a Crestware Cooling Rack (#1145).
Meanwhile, prepare the glaze: add the sugar to a bowl, then slowly add the milk and vanilla. Set aside.
Once the cake has cooled, pour the glaze over top. Enjoy!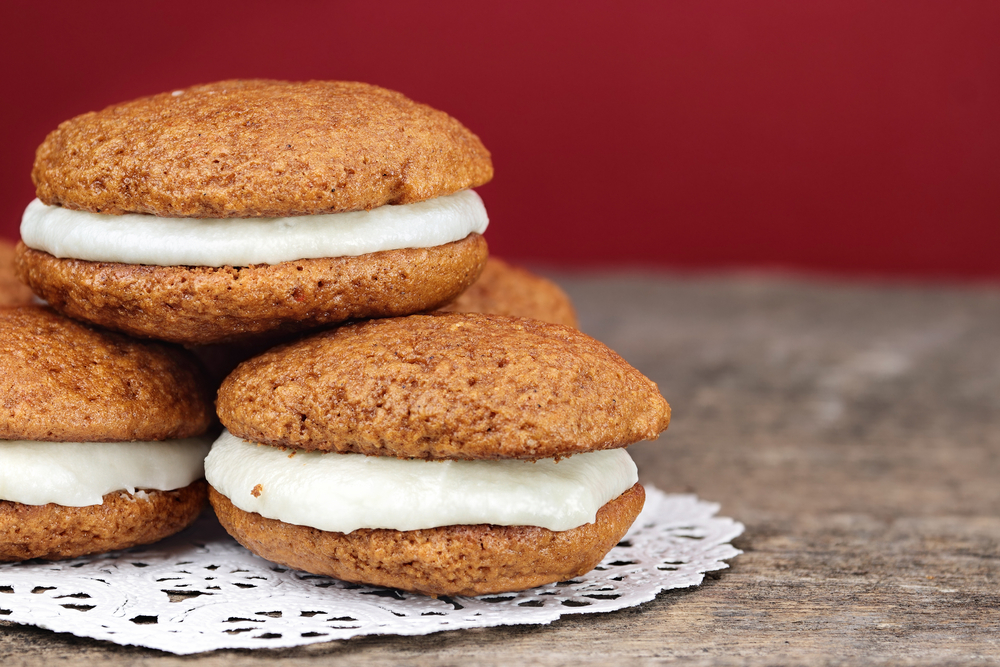 Enjoy Pumpkin Spice cookies filled with Rich's Cheesecake Dessert Whip for a simple fall treat.
Pumpkin Whoopie Pies
Ingredients:
Filling:
Instructions:
First, preheat oven to 400F.
Then, prepare the cookies by whisking together the water, eggs and oil. Then, add the Krusteaz Pumpkin Mix and whisk until fully combined.
Using a Crestware Cookie Scoop (#3838), scoop the dough onto a Crestware Cookie Sheet (#4020) lined with a Crestware Silicone Baking Mat (#8436) about an inch apart. Bake for 12-14 minutes, then transfer to a Crestware Cooling Rack (#1145).
Now, once the cookies are cooled completely, pipe the cheesecake whip onto the flat side of half of the cookies, then top with a second cookie. Enjoy!
Adapted from: https://krusteazpro.com/recipes/pumpkin-spice-whoopie-pies/
Looking for more pumpkin favorites?
Comments