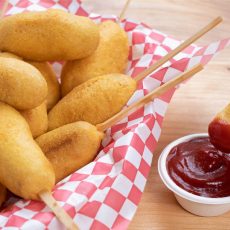 For National Hot Dog Day, we wanted to share a fun way to use Hebrew National® Beef Franks (#2765) other than with a bun or pigs in a blanket. So,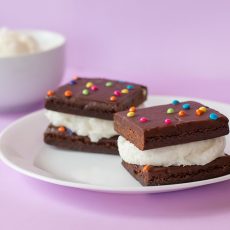 Kids are back in school, but that doesn't mean we have to stop enjoying some of our favorite summer treats- like ice cream sandwiches! Fieldstone Bakery Cosmo Blast Brownies (#1768)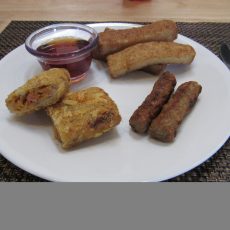 I'm sharing some really great and easy breakfast ideas. For a lot of you, your kids are now getting out of school for the summer. So for me, as a
Finger food made fun! PBFit Celery Logs made with celety, PBFit and fresh and dried fruits are a healthy treat for your kids. Plus, you can turn it into a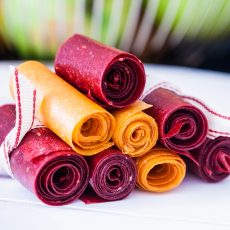 These simple Fruit Leather strips are a no-hassle way to make sure your kids are only getting the best ingredients in their snacks. Choose any flavor of fruit, and try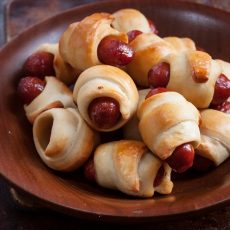 Happy Halloween, friends! This recipe for Pigs in a Blanket is super easy to make into a spooky treat your kids are sure to eat up. Just cut the roll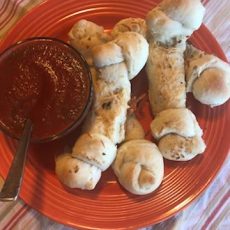 One of our favorite things about Halloween is all the yummy, creative treats! With October on the horizon, we're testing recipes early and planning monster munchies now for our spooky
Need a quick meal on a night when the kids have practices and music lessons? Pasta is always a family favorite and a go-to meal for busy moms. If you're
Meatballs aren't just for spaghetti! This easy recipe has flavor that all ages can appreciate, and a presentation that kids find fun. Who doesn't love a meal on a stick?!