Super Bowl Foods
The Super Bowl is just around the corner and we can't wait! It's always a big party at our house with lots of friends, food, and family. While everyone else is cheering for their favorite team, I am laughing at my favorite Super Bowl commercials and stuffing my face with all the yummy treats. Check out our great ideas on how to throw the best ever Super Bowl party!
Super Bowl Entertaining
To begin, entertaining at your Super Bowl party can be easy and fun. Bring out blankets and large pillows so everyone has a place to sit. Don't forget the paper plates, and have a few extra activities on hand for restless kids (and adults). In fact, everyone will love an end-zone dance off or a football tossing contest. Challenge your guests to any of these Super Bowl Games. Just remember to relax, have fun, and enjoy the day.
How to make mouth-watering appetizers every fan will love
It's a great idea to have a variety of treats and snacks for people to munch on. Some things can be made ahead such as our favorite Cranberry Orange Meatballs below. Just toss the ingredients in the crock pot first thing in the morning to save time in the kitchen. The Bacon Wrapped Pineapple Bites are an appetizer that will please even the pickiest eater and who doesn't love bacon?!
Super Bowl Shortcuts
When we entertain, we love serving a few family-favorite scratch recipes, but we also like to round out the menu with some premade or shortcut munchies. Alison's Pantry products make that simple. Here are a few of our favorites.
Crowd Favorite Appetizers
Are you looking for more crowd favorite snacks that children and adults will love? Don't miss these great appetizers:
More Irresistible Party Food
You will want drinks and sweet treats too! Check out these delicious options people will snatch up as fast as you have them ready.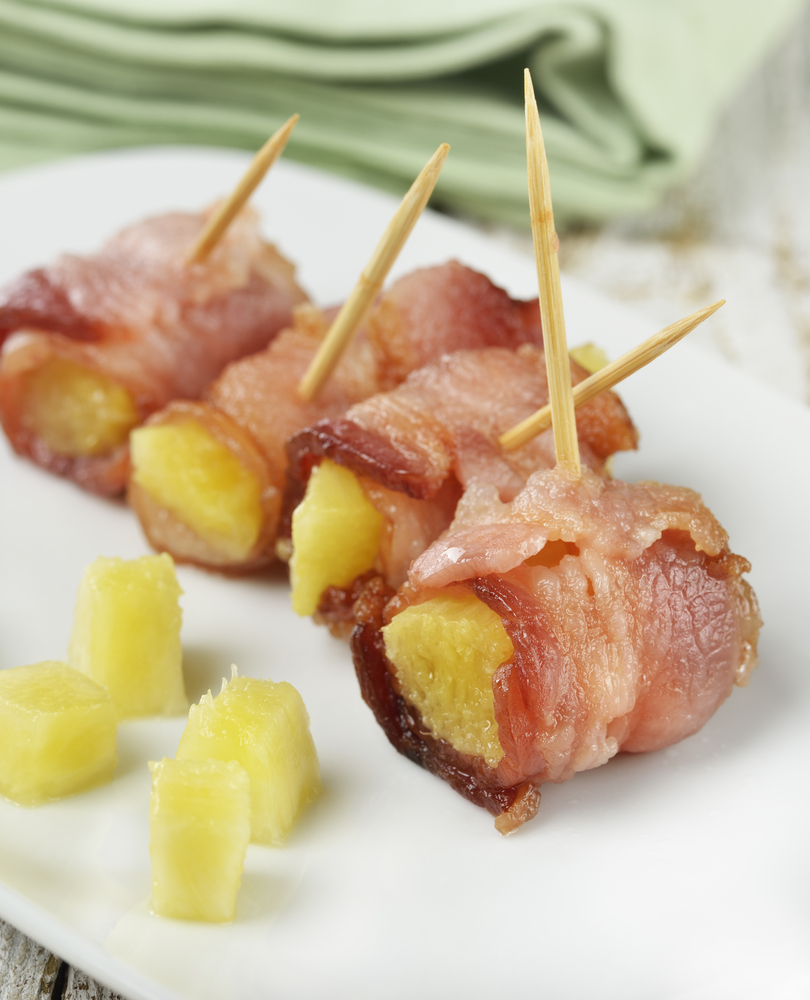 There's no limit to how many of these crispy bites you can eat. We love that it is not only sweet and salty, and the crunchy outside has a sweet surprise!
Bacon Wrapped Pineapple Bites Appetizer
Serves: 8 servings
Ingredients
Instructions
Preheat the oven to 425F. Line a baking sheet with parchment paper.
Cut the bacon strips into thirds.
Wrap each piece of bacon around a pineapple chunk.
If using brown sugar, put brown sugar on a plate and dip each bacon-wrapped pineapple piece in it.
Secure each bacon-wrapped pineapple piece with a toothpick and put on a baking sheet.
Put the baking sheet in the oven and bake for 20 minutes (or until the bacon is browned and crisp).
From <https://www.melaniecooks.com/bacon-wrapped-pineapple/15314/>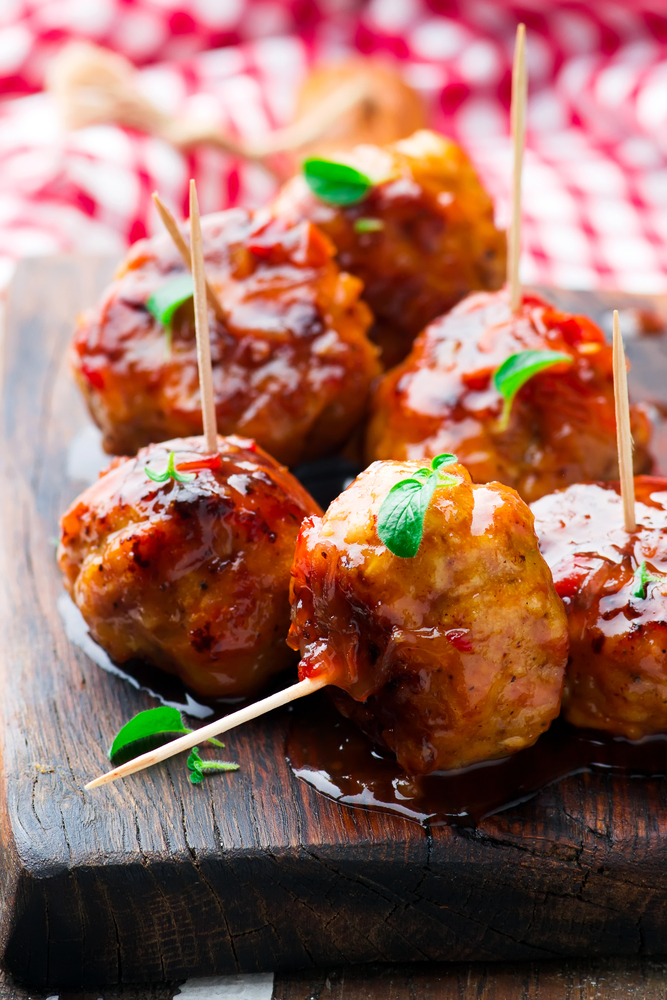 These Crock-Pot Cranberry Orange Meatballs are a perfect and easy party appetizer. As soon as we bite into one, we want another! So, dig in and don't worry about how many you enjoy!
Crock-Pot Cranberry Orange Meatballs
Ingredients
Instructions
Add avocado oil to slow cooker, or use non-stick cooking spray
Add meatballs, and top with remaining ingredients
Stir to coat meatballs, cover and cook on high for 2 hours. Turn heat to low until ready to serve.
From <https://www.meatloafandmelodrama.com/crock-pot-cranberry-orange-meatballs/>
Comments