Pigs in a Blanket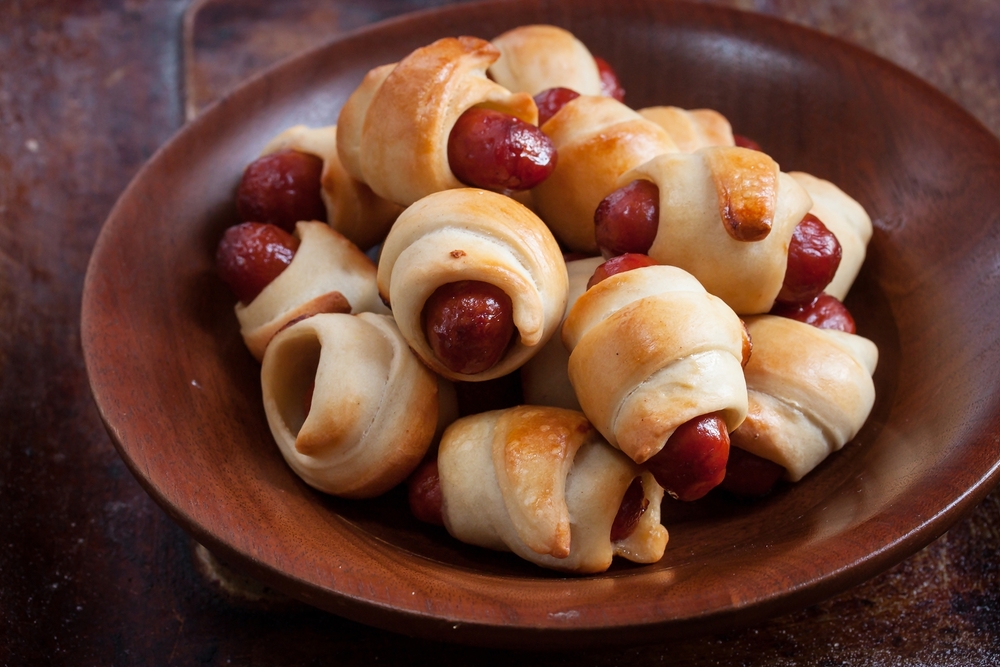 Happy Halloween, friends! This recipe for Pigs in a Blanket is super easy to make into a spooky treat your kids are sure to eat up. Just cut the roll dough into thin pieces, and wrap around frank to look like Mummy "bandages". For the Hebrew franks, you may need to use more than one dough slice to wrap up your Mummy Dog. You can even add 1/4 slice of #1867 American Cheese to make this treat oozy and gooey!
Pigs in a Blanket
Ingredients:
Instructions:
Cut each roll into 4 pieces. Roll each fourth into a 5″ rope, dust with flour.
Wrap each rope around each L'il Smokie several times. Tuck ends under dough.
Place on Vegalene (#1212) sprayed baking sheet (#5957) and bake at 350º for 15 – 20 minutes, or until golden brown.
Comments
Creative Ways to Make Hot Dogs for Your Kids - Alisons Pantry Delicious Living Blog - […] Pigs in a Blanket are super easy to make into a spooky treat your kids are sure to eat…