Caramel Apple Desserts for Thanksgiving
We love serving caramel and apples in the fall, so why not mix them together for a delicious treat? These delicious caramel + apple treats are easy to prepare and perfect to treat your family or bring to any holiday party. Our Uncle Denny's Caramel is a thick, creamy gourmet caramel perfect for topping into fluffy popcorn, waffles, ice cream and more.
If you like caramel, check these out: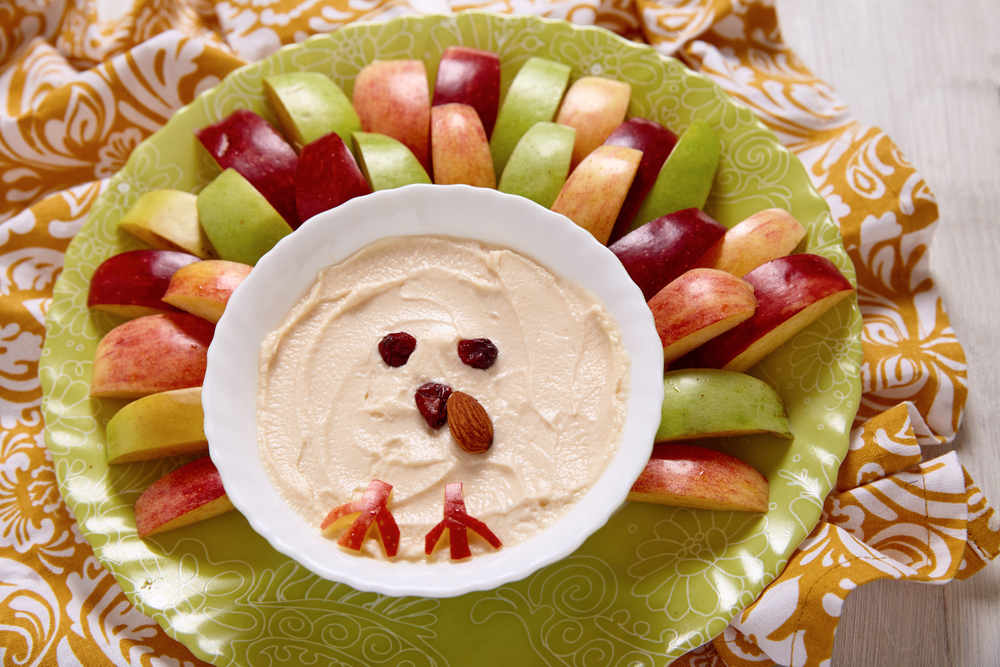 This delicious Caramel Cream Cheese Dip is a hit during the holidays, and can easily turn into an adorable Turkey dessert.
Caramel Cream Cheese Dip
Ingredients:
Instructions:
First, beat the cream cheese and brown sugar together until smooth. Then, add the caramel topping and mix until thoroughly combined.
Serve with sliced apples and other fruit of your choosing. Refrigerate until ready to use.
Adapted from: https://www.thecountrychiccottage.net/caramel-apple-cheesecake-recipe-in-a-jar/
This simple no-bake dessert is easy to whip up for your family. It is layered with graham crackers, cheesecake filling, apples, and caramel for a delicious dessert.
No-Bake Caramel Apple Cheesecake
Ingredients:
Instructions:
First, make the apple pie filling*. Peel, core, and slice the apples, then add to a saucepan with the sugar until tender. Remove from the heat.
Next, add the whipping cream, milk, and cream cheese to a mixer for 1-2 minutes until peaks begin to form.
Now, add a layer of graham cracker crumbs to the bottom of each mason jar, top with cream cheese mixture, then apple pie filling. Drizzle with caramel topping. Repeat, if desired, or serve.
*You can use a pre-made filling if you prefer.
Adapted from: https://www.thecountrychiccottage.net/caramel-apple-cheesecake-recipe-in-a-jar/
Comments
Halloween Caramel Apples - Alisons Pantry Delicious Living Blog - […] No-Bake Caramel Apple Cheesecake Slow Cooker Caramel Apple Cider Caramel Apple Muffins SharePinTweet0 Shares 0Shares Share on Facebook Share …
Pumpkin Fluff Dip - Alisons Pantry Delicious Living Blog - […] & Artichoke Dip Caramel Cream Cheese Dip Savory Mashed Sweet Potatoes SharePinTweet0 Shares 0Shares Share on Facebook […]