Alison's Everything Bagel Seasoning: Tips and Tricks
All of the savory and salty flavor from popular "everything" bagels to sprinkle on, well….everything! Use this blend of garlic, salt, poppy seeds, sesame seeds, and onion to top baked potatoes, sprinkle on homemade breads and rolls, or coat holiday cheeseballs.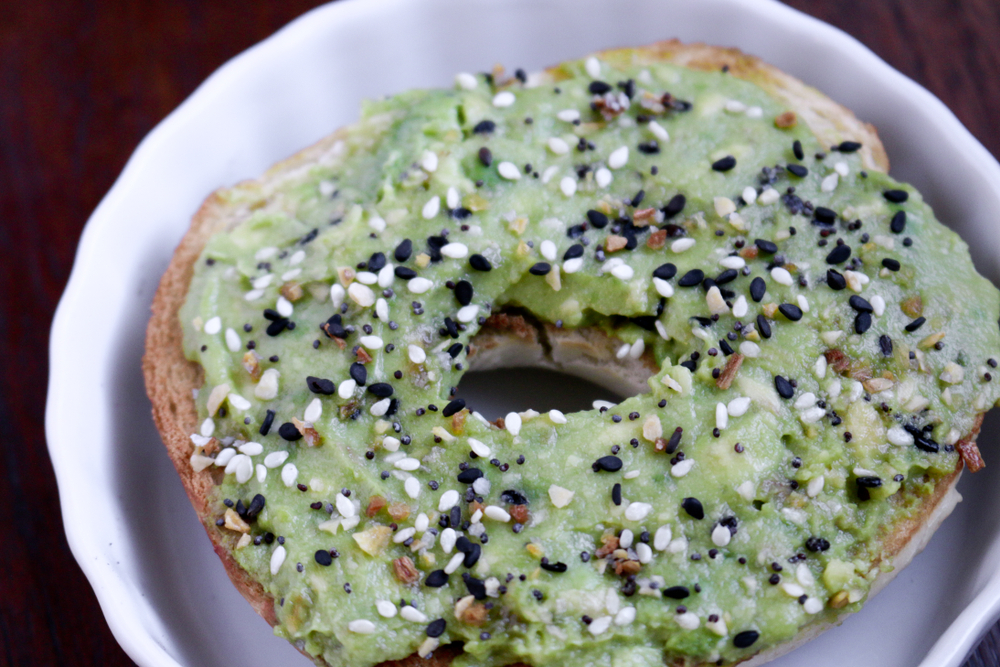 There are so.many.ways to use Alison's Everything Bagel Seasoning (#1826). We were pleasantly surprised! But, now we're wondering if a 1 pound bag will be enough for all these delicious ideas we want to try… This seasoning is really popular in the Keto world but it can be used for way more than exclusively Keto recipes. In fact, there were so many more great ideas that we just couldn't include in this post! The sky really is the limit for this seasoning.
Tips and Tricks
Try sprinkling some onto plain bagels with avocado or cream cheese. You may be thinking, why don't I just get an Everything Bagel to begin with? Try it and you'll understand.
A popular Keto snack is topping cucumber slices with Schreiber Cream Cheese (#1799) then adding a pinch of Everything Bagel Seasoning. Yum!
Make it part of your main dish and coat protein like chicken, salmon, or steak. First, brush the meat with butter, then sprinkle about 1 Tbsp of seasoning on it. Bake until the meat is cooked through and serve with a side of veggies.
Take your pizza to the next level! Butter (or oil) up the crust and sprinkle this seasoning on before baking. You could also knead it into the dough if you wanted.
Coat a Holiday Cheeseball! Mix together 8 oz Schreiber Cream Cheese (#1799) with 1 1/2 cups shredded Tillamook Cheddar Cheese (#1866). Use plastic wrap (#6127) to form it into a ball, then refrigerate for an hour- leaving the plastic wrap on. Just before serving, pour 2 Tbsp seasoning onto a plate and roll the cheese ball, gently pressing so it sticks. Enjoy!
Bagel Dogs are perfect for a Holiday or Game Day finger-food.
Try to tell yourself the thought of this one doesn't make you drool: Sprinkle on baked potatoes. We're talking loaded baked potatoes with cheese, sour cream, butter, you name it.
Another popular snack we keep seeing is Keto Cheese Crackers. Find an easy recipe here.
You can really step up the flavor in most savory soups by adding a few sprinkles of this mix. Add it to Instant Pot Tomato Soup, Creamy Loaded Baked Potato Soup, Bean & Bacon Soup…You get the idea.
Dressing up holiday rolls and bread by brushing the dough with butter and sprinkling this garlicky goodness on top before baking.
Add it to your breakfast dishes! Eggs, hashbrowns, breakfast casseroles, and more.
As if we didn't love roasted veggies before, this may be our new favorite way to season. (Right up there with Garlic Supreme!)
Skip the salt and sprinkle this garlicky goodness on your next batch of popcorn for movie night.
Comments