4 Ways to use our J Morgan Caramel Block
Our J Morgan's 5 lb. Caramel Block (#9068) is a rich, soft and chewy caramel- perfect for melting, dipping and drizzling. It can also be used in sweet and savory recipes. Although caramel apples are our favorite way to use a caramel block, it's also a staple for homemade pecan turtles and can even be used in baked good and entrees. Try thinning it with a bit of cream and adding a pinch of ground cloves to make a glaze for a Holiday Ham, or make a Sweet and Spicy Salmon. Whether you use the caramel block for the holiday season or year-round, there are plenty of mouthwatering ways to use this product.
More Caramel Desserts
4 Ways to use our J Morgan Caramel Block
Our 5 lb. Caramel Block is a rich, soft and chewy caramel with homemade flavor; it's perfect for melting, dipping and drizzling.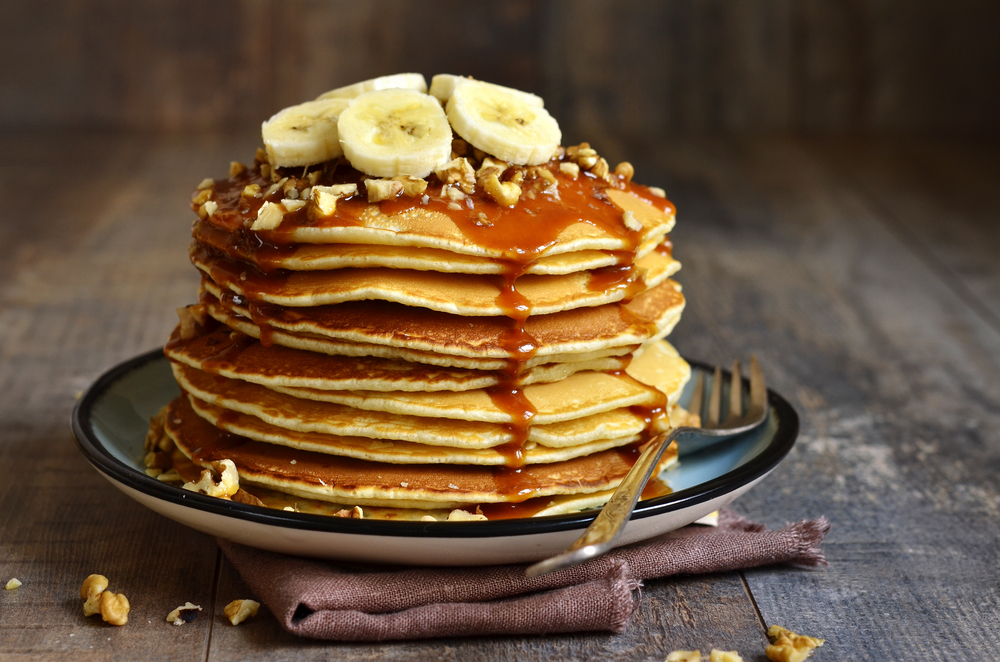 1- Banana Pancakes with Caramel Syrup
For an easy fall breakfast, make up a batch of our Old Fashioned Butter Milk Pancake Mix (#1822), and top with sliced bananas, Walnut Halves & Pieces (#1293), and a simple caramel syrup.
For the syrup, melt the desired amount of the caramel block over low heat. Once melted, add half and half, mixing thoroughly. Slowly add half and half until it reaches the desired consistency, then pour over pancakes.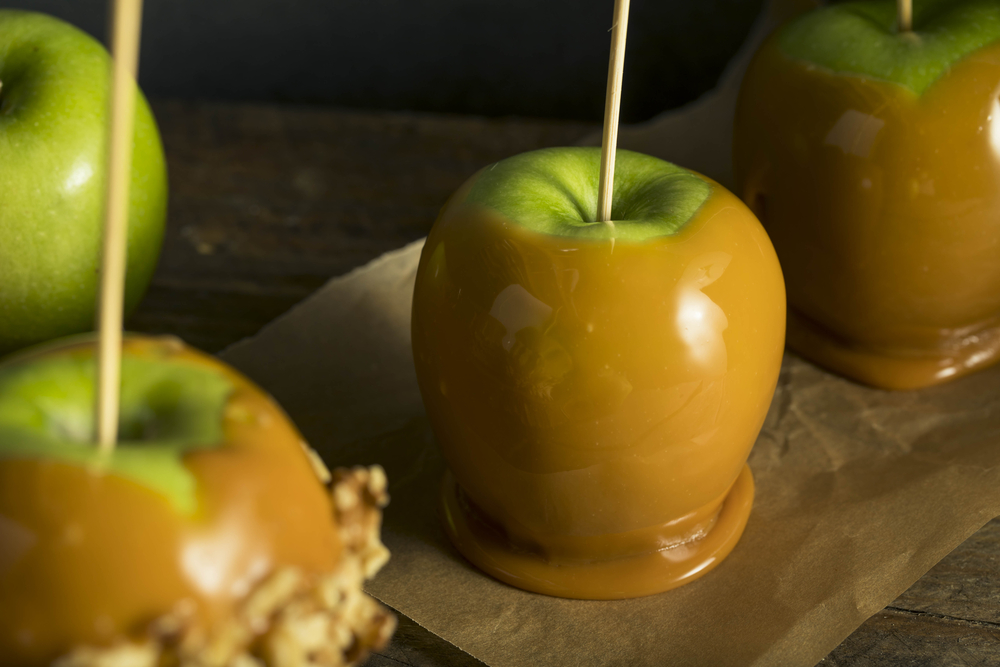 2- Caramel Apples
To make quick Caramel Apples, be sure you wash any wax-like texture off your apples. Then, insert a stick 3/4 of the way into the apples. Place the apples in the fridge for 40-60 minutes, this will help the caramel stick better. Then, dip into *melted caramel and place the coated apples on greased parchment paper (#1153) and allow to cool. While caramel is still wet, you can customize the apples by rolling in mini chocolate chips, chopped nuts, sprinkles, etc.
*See product box or website for melting tips.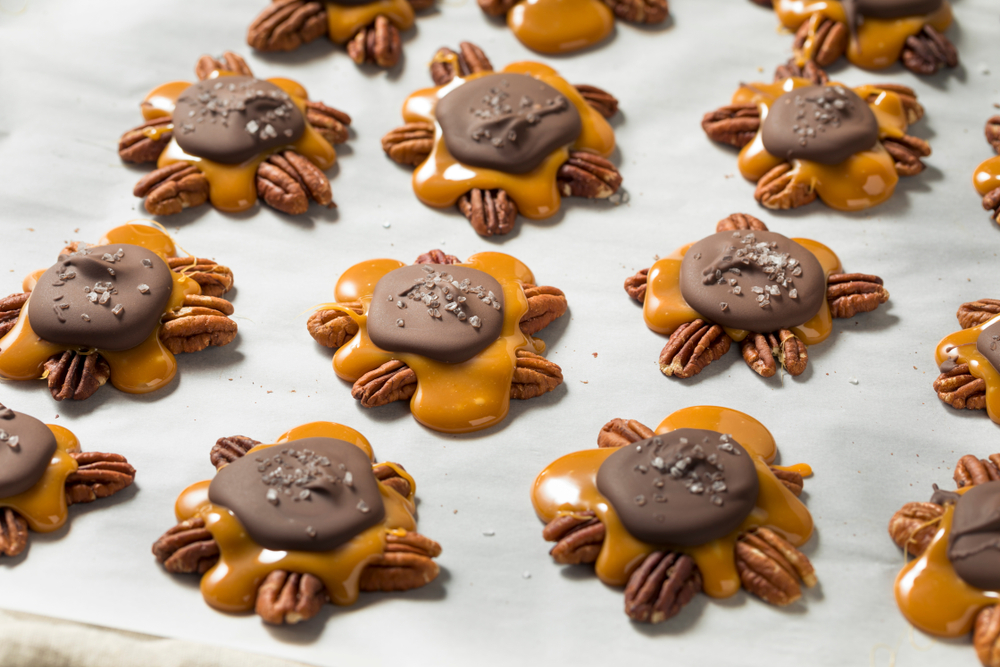 3- Chocolate Caramel Turtles
These decadent little clusters are an easy treat to make as the holidays get closer. You will need: 3 cups Kirkland Pecans (#1292), 1 1/2-2 cups melted Caramel Block (#9068), and 1 1/2 cups melted Ghirardelli Milk Chocolate Chips (#1302).
First, bake the pecans for about 10 minutes at 350F, or until fragrant. Then, arrange in clusters of 3-5 pecans on a piece of parchment paper (#1153). Melt the caramel according to the instructions on the box, then spoon the caramel over the clusters- being sure to touch all the pecans in the group. Let sit to harden. Next, melt the chocolate chips until smooth, stirring often. Spoon over each grouping, and let sit for 2-3 hours. Enjoy!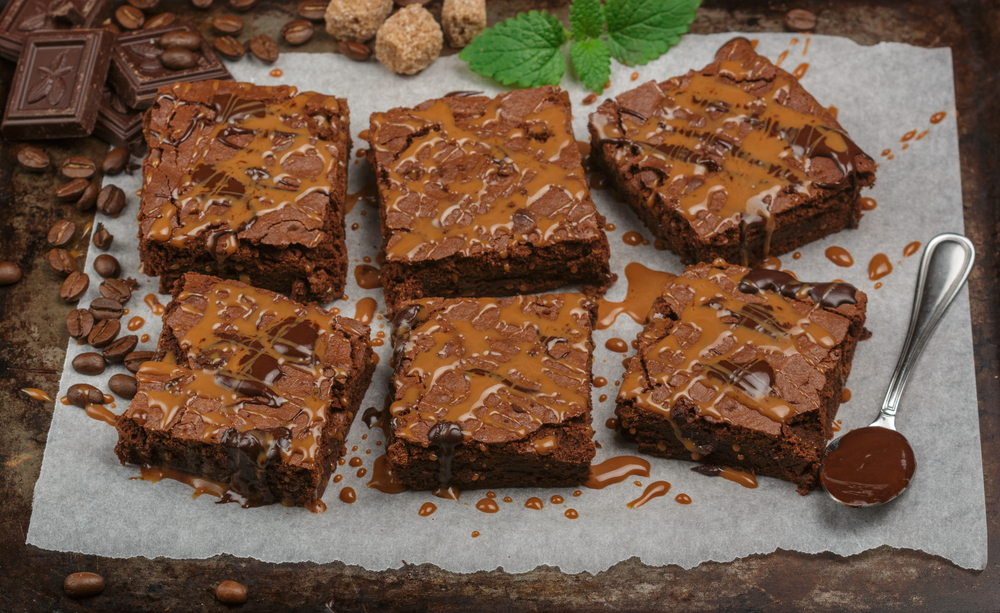 4- Salted Caramel Brownies
Alison's Pantry Richly Delicious Fudge Brownie Mix (#1824) is a favorite among staff and customers, but we're always finding new ways to get the best use out of it. These brownies are no joke! With a few easy changes, you'll have a new dessert to love.
Heat oven and prepare brownie mix according to the package for our Richly Delicious Fudge Brownie Mix (#1824). Melt about 2 cups of our Caramel Block, and drizzle over the brownie batter. Bake as instructed, then remove from the oven. Sprinkle with Regal Coarse Salt (#1147). Let cool before digging in!
Comments
Caramel 101: Tips & Tricks - Alisons Pantry Delicious Living Blog - […] Banana Pancakes with Caramel Syrup […]