Earth Day Cookies
Take a moment to appreciate how awesome our world is today. With Spring in full bloom, we are feeling excited about all the time we can spend outdoors in the coming months.
After spending some time outside, whip up a batch of Earth Day Cookies. They are ridiculously easy to make with our AP Classic Creme Cake & Muffin Mix (#1823). And, it's a great recipe to have the kids help with.
Try these for Earth Day!
Easy Ways to Celebrate
Plant flowers in your yard.
Read a book about nature.
Make a bird feeder for your yard. Bonus if it uses natural "ingredients" like pine cones or sticks!
Watch a movie about the Earth.
Go for a walk.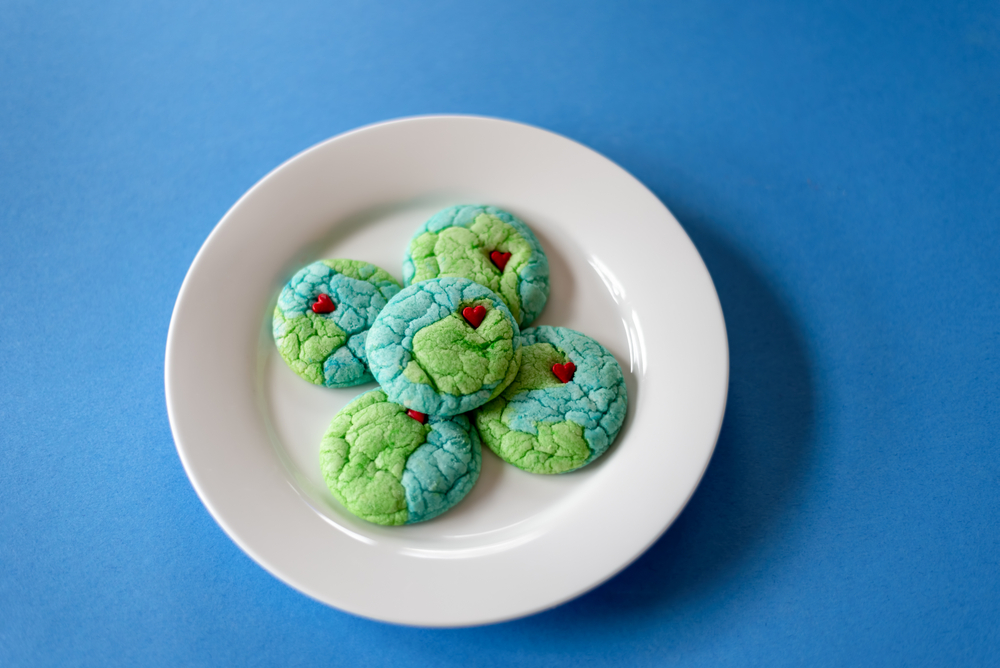 Fluffy cookies made with AP Classic Creme Cake & Muffin Mix (#1823) along with green and blue food coloring to celebrate Earth Day.
Earth Day Cookies
Ingredients:
Instructions:
Combine eggs, butter, & vanilla. Add 1/2 liquid to bowl, along with the mix, and blend with a mixer for three minutes. Then, add the balance of liquids while mixing, then continue to mix for two more minutes.
Next, divide the dough in half. Add blue food coloring to one bowl, and green to the other. Stir until each color is fully incorporated into the dough.
Now, form the dough balls by combining 1 part blue and 1 part green and rolling the dough in your hands to form a ball.
Place on a Crestware Cookie Sheet (#4020) lined with a Crestware Silicone Baking Mat (#8436), then gently press a red heart candy into each dough ball.
Bake 10-12 minutes in 375º oven. Transfer to a Crestware Cooling Rack (#1145). Let cool before serving.
Comments