Plan a Picnic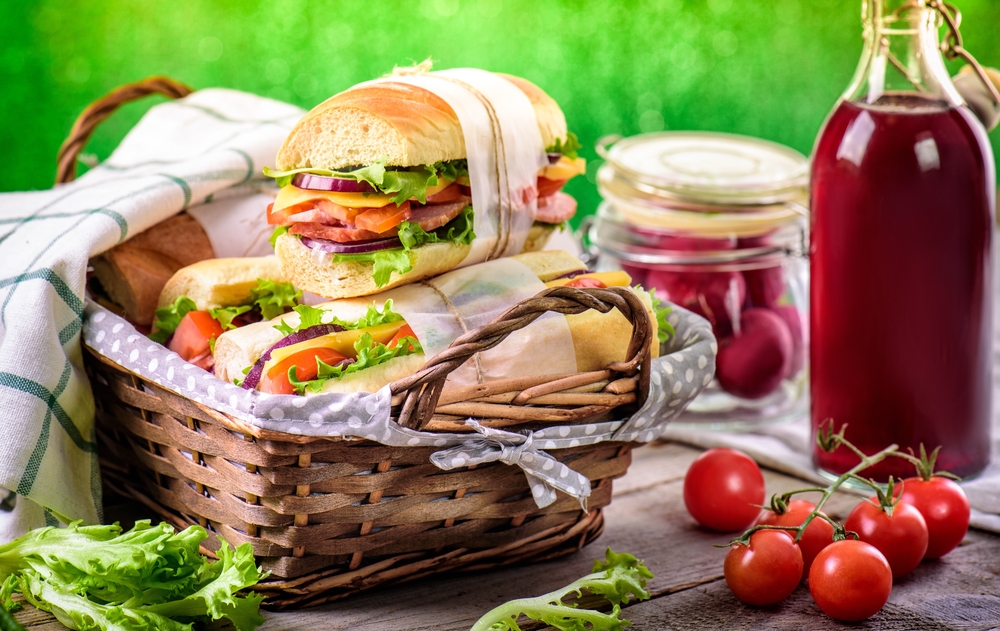 Today is National Picnic Day. Get a good Picnic Basket and fill it with your favorite foods!
Whether you're planning a small family picnic or a larger gathering, there are a few tips to keep in mind while planning. You can keep it as simple as you want, focusing more on the time spent with loved ones. Keep reading for simple picnic tips + food suggestions.
Picnic Tips
Pick a location beforehand. Along with that, think about what activities you want to do as this will factor into picking the perfect spot. Our favorite picnic activities include playing card games, throwing a ball, flying kites, or even going on a hike.
Pack utensils. This includes plates, plastic forks, spoons, and knives for eating, and larger serving utensils. Depending on the menu, bring along a knife and Crestware Flexible Cutting Mat (#3840).
Prepare the food at home and store in CubeWare Two-Compartment Meal Prep Containers (#2682), Deli Containers, or Mason Jars. If you have the room, pre-packing each serving is a great idea, too. Then, just set everything out on the picnic blanket or table and dig in.
Bring an Insulated Leak Proof Cooler Bag (#1825) or Alison's Pantry Insulated Tote Bag (#4051) for perishable items like veggies + dip.
Don't forget a Kirkland Flex-Tech Trash Bag (#2777) and wipes for easy cleanup.
Food Lineup
We prefer to stick with easy finger foods- think chips, sandwiches, or a veggie platter. But, if you're having a larger picnic, bring along dishes like Jell-O Salad, Caprese Tortellini Pasta Salad, Raspberry Crumble Bars, Skillet Spinach Artichoke Dip, Barbecue Baked Beans or Classic Lemon Bars.
Comments
Mother's Day Recipe Roundup - Alisons Pantry Delicious Living Blog - […] Plan a picnic for mom! With help from dad, get everything ready beforehand so mom can just enjoy time…