Creative Ways to Make Hot Dogs for Your Kids
If you have picky eaters, you'll know that sometimes you have to go above and beyond to get them to eat a full meal. There are so many creative ways to make hot dogs cute for the kiddos, in turn making mealtime more fun for our picky eaters. Whether you serve them in a bun or cut up on spaghetti, hot dogs are an easy food to feed the kiddos.
Hot Dog Safety with Little Kids
There is a lot on the internet saying that hot dogs are a top cause in food-related choking for kids under the age of 3, so we want to make sure that doesn't happen to any of our friends. If you choose to serve hot dogs to your toddlers, it is recommended that they are thinly sliced before serving them. Other potentially dangerous foods might be grapes, candy, large bites of meat, or popcorn. Be safe with your kiddos!
What makes our Hot Dogs so great?
First up is our hearty, flavorful 6" Hebrew National Beef Franks (#2765) that are one of the Hebrew National signature products. The ¼ lb. franks are made with premium cuts of 100% Kosher beef. No fillers, by-products, artificial flavors, or colors. Second, only tender, USDA-inspected cuts of beef, chicken, and pork are used to make our #1 hot dog Gold Medal All Meat Hot Dogs (#1634). These 1/4 lbs. dogs are natural hickory smoked, no MSG added, and real country flavor.
Looking for more creative ways to serve Hot Dogs?
For a great lunch idea an easy kid-friendly weeknight meal, try Mini Corn Dog Muffins served with salad and tater tots.
Pigs in a Blanket are super easy to make into a spooky treat your kids are sure to eat up. Just cut the roll dough into thin pieces, and wrap around the frank to look like Mummy "bandages".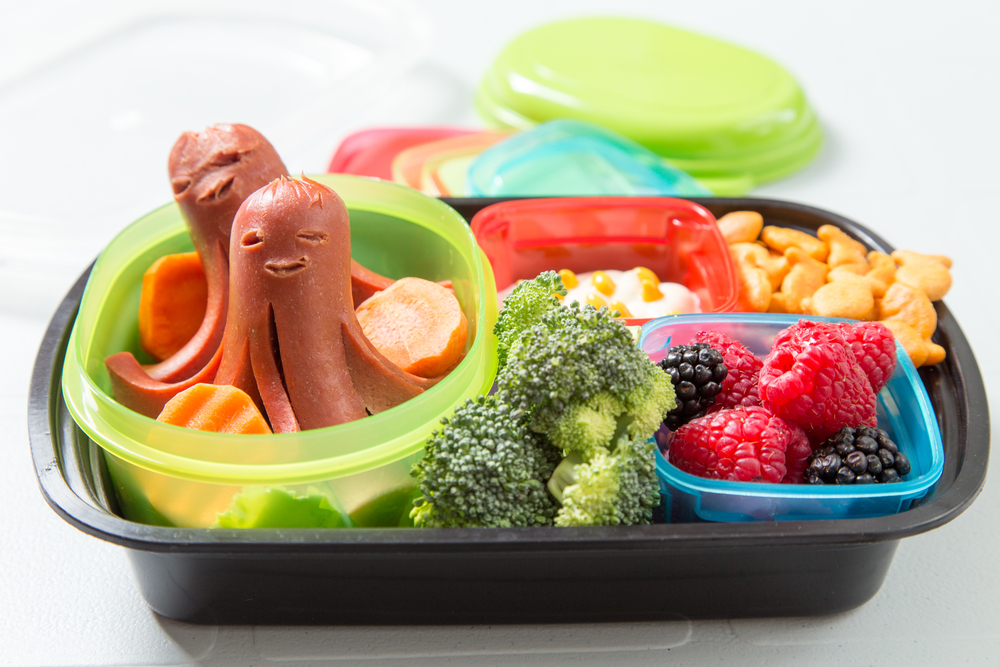 Take your kids under the sea with this easy Hot Dog Octopus. Serve them over a bed of spaghetti for dinner, or a side of fruits, veggies, and Goldfish (#3097) for an easy lunch.
Hot Dog Octopus
Ingredients:
Instructions:
Cut the hot dogs in half crosswise using a knife.
With each half of the hot dog, cut lengthwise starting about 1/2-1 inch from the end of each dog. Repeat so the octopus has 8 legs.
Poke 2 holes in the uncut section of the hot dog for eyes, add a mouth if desired.
Place octopus dogs in boiling water and simmer for 8-10 minutes, or prepare using your desired cooking method.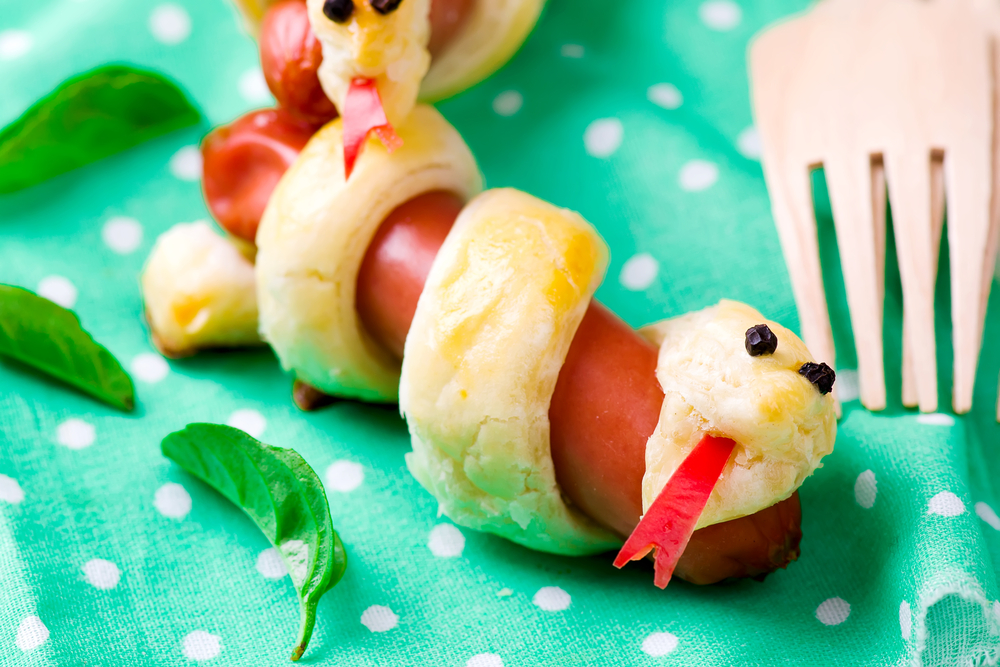 The Hot Dog Snakes are a great way to make meal time fun. Serve them with ketchup or mustard for an easy lunch. These are perfect for a Halloween treat.
Hot Dog Snakes
Ingredients:
Instructions:
First, divide the dough into 12 equal balls. Roll each ball into a rope, about 12 inches long.
Then, wrap each rope around a hot dog, leaving about 2 inches overhang on each end.
Place on greased baking sheets (#4020) and make a slit in one end of the dough for the mouth.
Cut the peppers into strips, then cut to look like a forked tongue, and insert into the slit.
Brush the dough with the egg and sprinkle with Parmesan cheese. Let raise for 30 minutes. Add the raisins for the eyes.
Now, bake at 350°F until golden brown, about 30 minutes.
Comments
Korean Beef Frank Lettuce Wraps - Alisons Pantry Delicious Living Blog - […] Creative Ways to Make Hot Dogs for Your Kids […]