Instant Pot Rice Pudding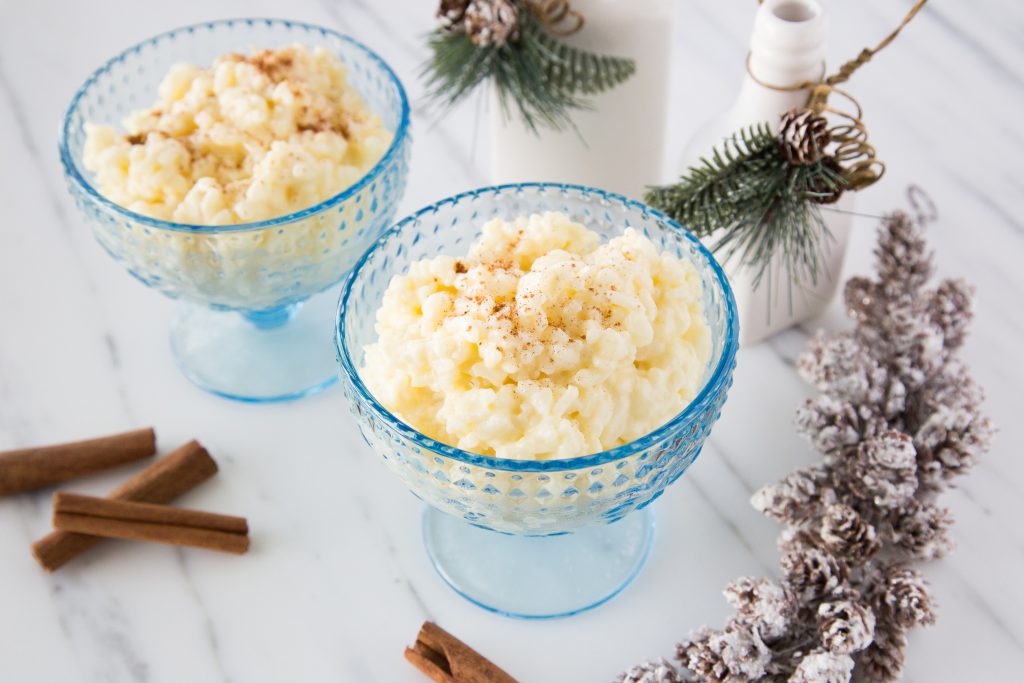 Reminiscent of visits to grandma's house, rice pudding is quintessential comfort food. Fortunately, those cozy memories are even easier to recall with this Instant Pot version of a family favorite. With or without the raisins, the rich mixture of Arborio Rice and creamy vanilla pudding is sure to warm you up.
If you're in the market for an Instant Pot, we've partnered to offer you special savings as an Alison's Pantry customer. Use APSAVE10 to save $10 at this link: http://bit.ly/2n7vU2u
Instant Pot Rice Pudding
Ingredients:
Instructions:
Add rice, water and salt to your Instant Pot. Stir to combine. Lock the lid in place and select Manual, High Pressure, and then 3 minutes cook time. When the beep sounds let pressure release naturally for 10 minutes. After 10 minutes, manually release remaining pressure.
Add ½ cup whole milk, heavy cream and sugar to the rice in the Instant Pot; stir to combine.
In a small mixing bowl, whisk the eggs with the remaining ½ cup whole milk, add vanilla. Pour through a fine mesh strainer into the Instant Pot. Select saute and cook, stirring constantly until mixture starts to boil. Turn off Instant Pot. Remove inner pot from the Instant Pot, and stir in raisins (if desired).
Pudding will thicken as it cools. Serve warm or pour into serving dishes and chill. Top with a sprinkle of cinnamon or nutmeg, or whipped cream for a more festive look.
Comments
Jen's Lemon Classic Creme Cake - Alisons Pantry Delicious Living Blog - […] addition to these other treats, we love a good rice pudding. When we found this Instant Pot Rice Pudding, we…