Kim's Creamy Bacon Ranch Pasta Salad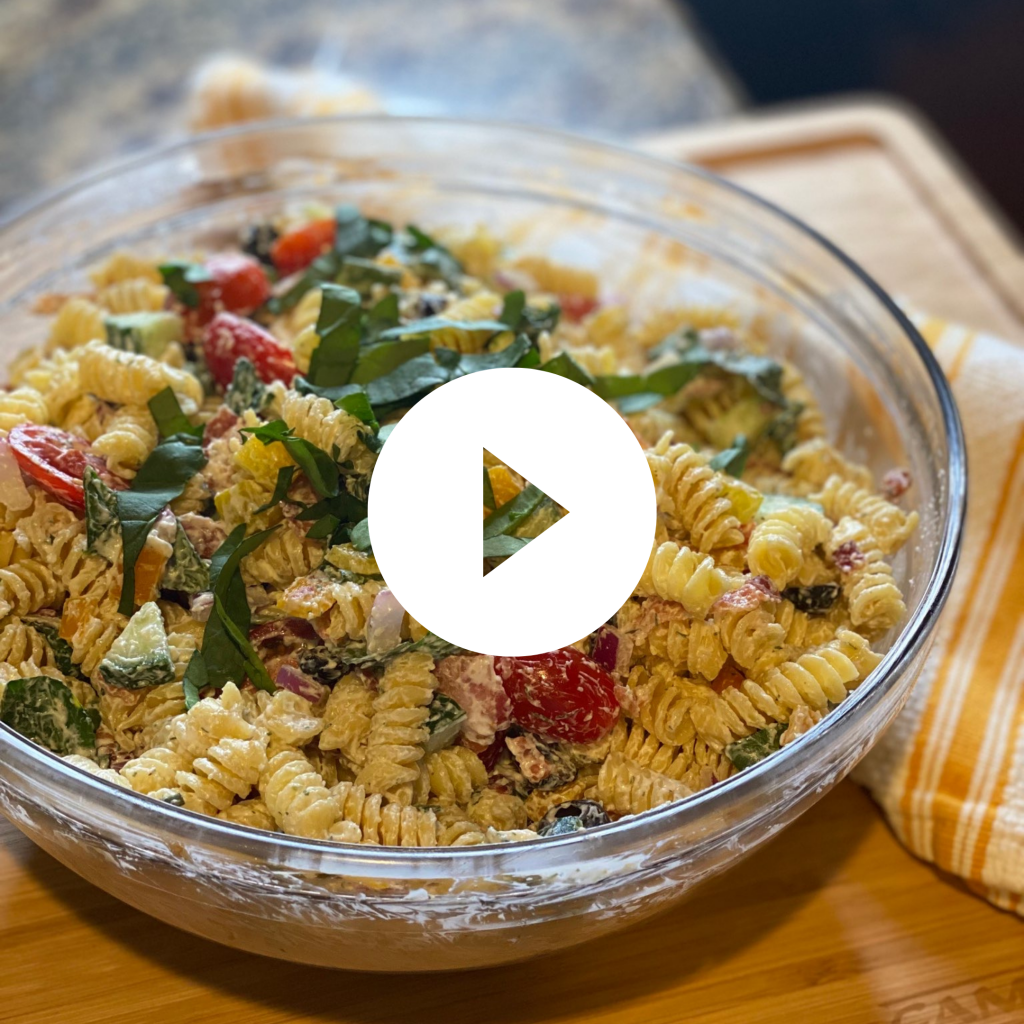 We're going to put together a Creamy Bacon Ranch Pasta Salad. This recipe is adapted from a blog called Stay Snatched. It's a great way to use some of our Daily's Regular Slab Precooked Bacon (#4835). Since it's already cooked, you just have to heat it! This easy recipe for Creamy Bacon Ranch Pasta Salad is colorful and full of flavor. It's great as a side dish or we like to add Pierce FC Diced Chicken Breast (#2546) to serve it as a light summer entree. We think you'll love it! Pantry Tip: I don't like to chop my vegetables after work, so I will chop them the night before and prepare the dish the next day.
Creamy Bacon Ranch Pasta Salad
You will need:
Instructions:
First, cook the pasta in a pot of salted water until al dente. Strain and set aside.
Then, mix the spinach, red onion, baby bell pepper, cucumber, cherry tomatoes, black olives, and precooked bacon in a bowl with the pasta.
Now, in a small bowl, combine the mayo, sour cream, and ranch mix. Pour into the pasta bowl and give it a good mix until everything is evenly coated.
Cover and chill for about an hour for the flavors to develop. Then, add cheese right before serving, if desired.
Comments