Meal of the Month: Honey Lemon Chicken & Green Beans
We love easy recipes and this delicious meal from Yellow Bliss Road is a winner! The combination of hearty chunks of chicken and tender green beans coated in a sweet honey lemon sauce is delicious served over rice or quinoa. See a step-by-step tutorial in our video test-drive of this Honey Lemon Chicken & Green Beans recipe below.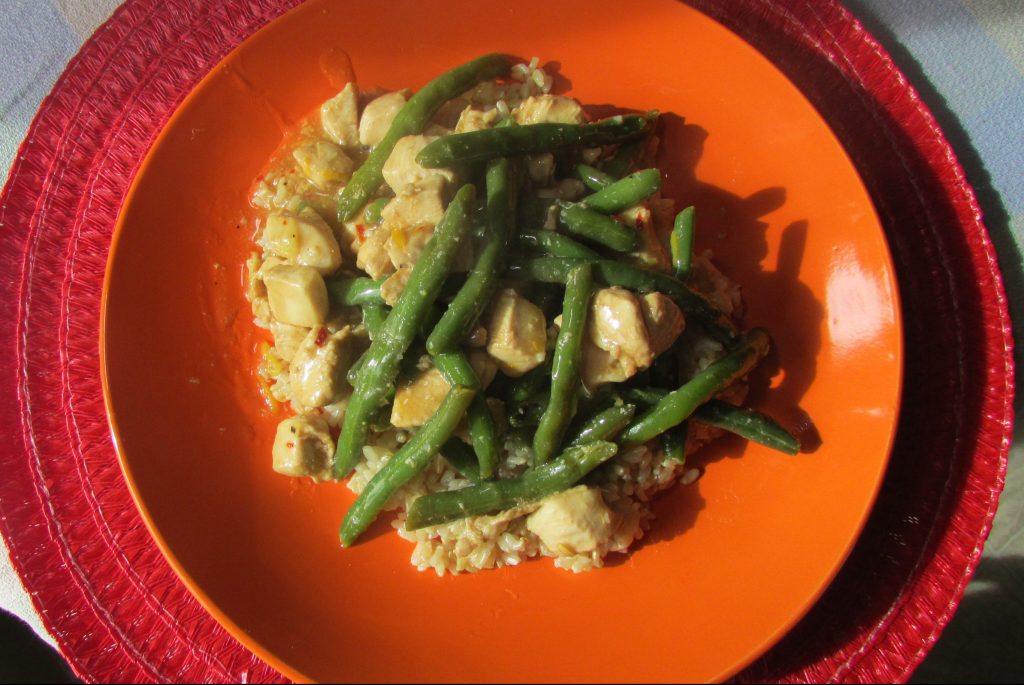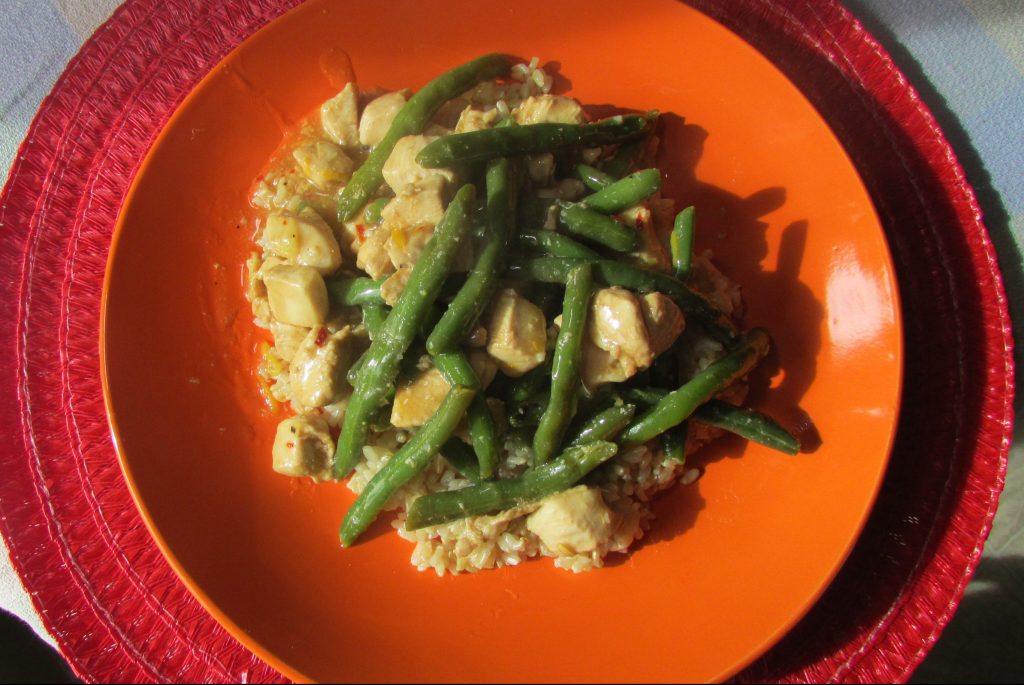 Honey Lemon Chicken & Green Beans
2018-03-02 14:25:59
Delicious skillet meal of hearty chicken chunks and tender green beans in a honey lemon glaze.
Ingredients
• 1 1/2 lbs. Main St. Quality Meats Chicken Breast Chunks (#2602)
• 3 tablespoons low sodium soy sauce
• 2 tablespoons rice wine vinegar
• salt and pepper
• Avocado Oil (#3515)
• 12 ounces green beans, trimmed and cut into bite sized pieces (about 2 cups) #3781
• Honey Lemon Sauce (see below)
Honey Lemon Sauce
• 3/4 cup low sodium chicken broth
• Juice and zest from 1 large lemon
• 1/4 cup honey or agave nectar (or more/less to taste) (#1148)
• 2 tablespoons cornstarch (#2849)
• 1/4 teaspoon ground ginger (#1420)
• 1/2 teaspoon red pepper flakes
• 1 tbsp minced garlic (#1020)
Instructions
1. Combine the chicken, soy sauce and rice wine vinegar in a large zip-top bag, and toss until the chicken is evenly coated. Refrigerate for at least 30 minutes, or up to 8 hours. (If no time to marinate, just toss the chicken, soy sauce and vinegar in a small bowl and let sit while you prep the rest of the recipe).
2. In a small bowl, whisk the sauce ingredients together until combined. Set aside.
3. Heat a tablespoon of oil in a large skillet over medium-high heat. Add green beans and season with a pinch of salt. Stir and cook for 3-4 minutes, until beans are bright green but still crisp. Transfer to a large plate or bowl and set aside.
4. Add another tablespoon of oil to the skillet over medium-high heat. Pour the chicken from the bag into the hot skillet. Season the chicken with a pinch of salt and pepper.
5. Add the chicken and saute for 5-7 minutes or until cooked through and no longer pink, stirring and turning the chicken occasionally for even browning. Using a slotted spoon, add the chicken to the plate with the green beans.
Pour the whisked honey lemon sauce into the empty saute pan. Cook over medium-high heat for 2-3 minutes, or until the sauce reaches a low boil and thickens. Taste and adjust seasonings to your liking (salt, pepper, honey, lemon).
Alisons Pantry Nourish Blog http://blog.alisonspantry.com/
Comments