Slow Cooker Parmesan Honey Roast
We love Leigh Ann Wilkes site, Your Homebased Mom, and when we saw her mouthwatering recipe for Slow Cooker Parmesan Honey Pork Roast, we couldn't wait to try it with our new Boneless Pork Roast from the Slow Cooker Favorites Variety Pack. Leigh Ann says, "This slow cooker honey parmesan pork loin roast is one of the most pinned recipes on my site. It's amazing and will quickly become a family favorite!" We can see why! Our Sales Manager, Julie Hawkes put together this quick step-by-step video to demonstrate how simple it is to throw this meal in the slow cooker early in the day for a delicious family meal at dinnertime. Check it out and visit Your Home Based Mom for other great recipes to use with this collection of meats.
The Slow Cooker Favorites Variety Pack from Main St. Quality Meats is new in Catalog #3 and includes:
1 / 4 lb. USDA Choice Chuck Roast
1 / 4 lb. Boneless Pork Roast
2 / 1 lb. packages of Beef Sirloin Stew Meat, ¾" pieces
2 / 1 lb. packages of USDA Beef Ground Chuck, 85 / 15
2 / 1 lb. packages of Ground Pork Sausage, country-style Italian seasoning
1 / 1 lb. Hickory Smoked Bacon, raw
It's a great selection of meats that make great meals! We love having a well-stocked freezer so we can pull a meal together with ease. Main Street Quality Meats cuts all of their products fresh for our orders, and is SQF Certified ensuring the highest level of quality and cleanliness in their facility, which is just one more reason we love this new product.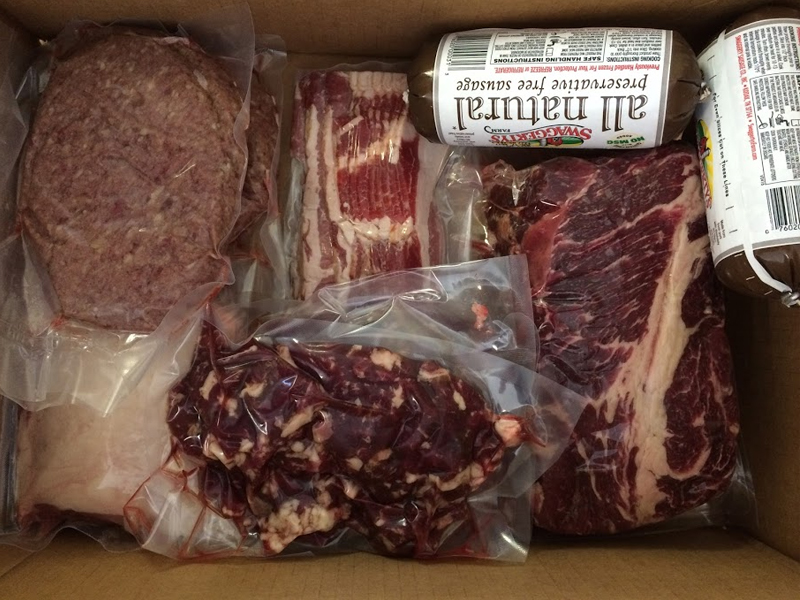 Comments