Miso-Honey Grilled Salmon & Kale
This tender, flaky Pacific Salmon is marinated in a lovely miso honey sauce and served with a side of sauteed kale and rice. Our salmon comes as individually vacuum-sealed 4 oz. portions of Atlantic salmon which are boneless and skinless. It is a farm-raised product of Chile, processed in the USA. Vivian Kissee, our co-owner Jesse's wife, shared, The salmon is so fresh. So easy to store since it comes individually wrapped."
Looking for more salmon recipes?
Delicious sides:
Although this dish is typically served with sauteed kale and rice, there are a few other delicious variations to try.
Stir Fry Vegetables (#5309) sauteed in butter and sesame oil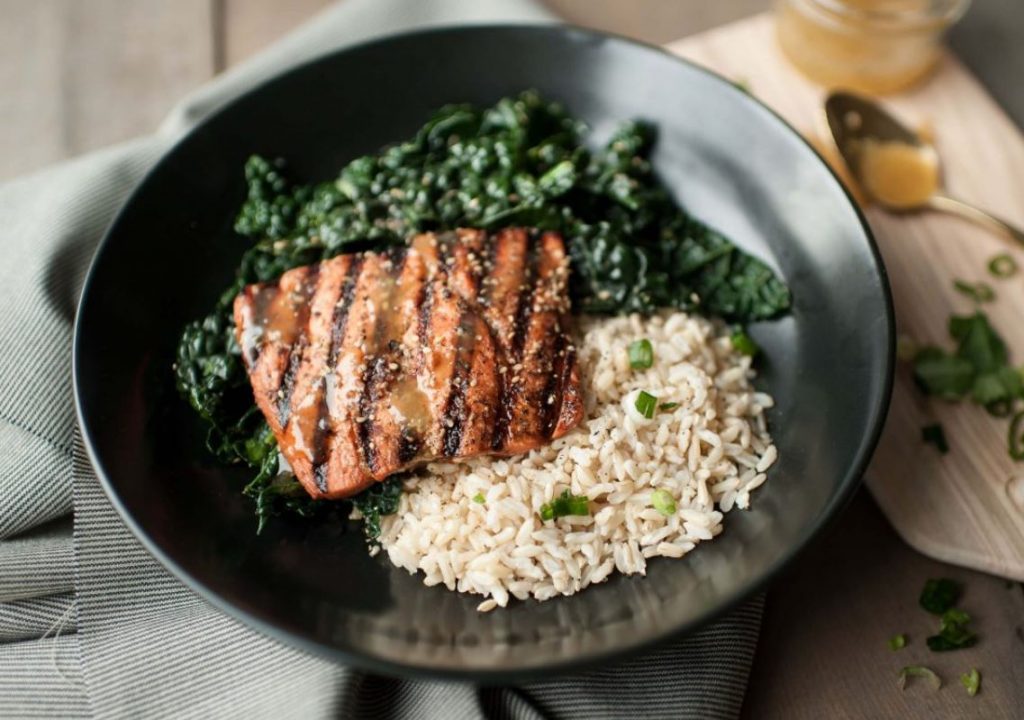 This tender, flaky Pacific Salmon is marinated in a lovely miso honey sauce and served with a side of sauteed kale and rice.
Miso-Honey Grilled Salmon & Kale
Ingredients:
Instructions:
First, melt the honey and avocado oil in a small pot. Then, whisk in the miso and black pepper and set aside.
Cover the salmon with the miso marinate and allow to sit for at least 20 minutes. Meanwhile, heat a skillet with oil on medium-high. Grill the fish for 4-5 minutes on the first side, then flip and cook an addition 3-4 minutes. Set asside.
In the same pan, cook the kale until it starts to get soft, then drizzle with the sesame oil and garnish with sesame seeds.
Serve with a side of rice.
Adapted from: https://www.pacificseafood.com/recipes/miso-honey-grilled-salmon-and-sauteed-sesame-kale/
Comments