Raspberry Slush for a Crowd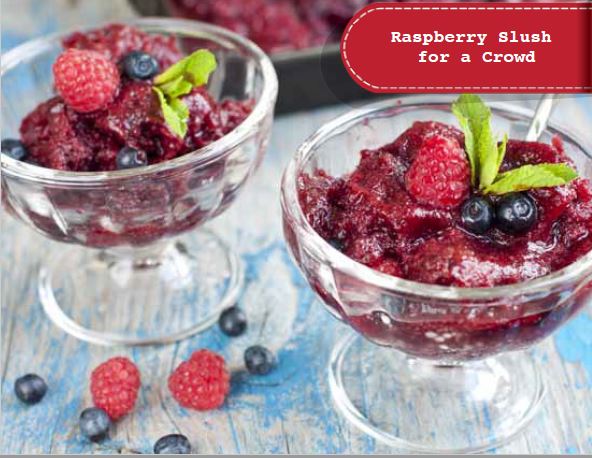 We love a party that has a good drink, and this is raspberry slush is sure to please your guests at all your Christmas parties!
Raspberry Slush for a Crowd
Ingredients:
Instructions:
In a 2 gallon container, dissolve punch powder and sugar in warm water.
Add pineapple juice, lemonade, lemon juice, raspberries. Add water to make 2 gallons. Stir until blended and freeze in smaller containers.
Remove from freezer about 1 hour before serving; thaw till slushy. Add lemon-lime beverage to taste. 75 ½ cup servings.
Recipe from: Heather Burt
Comments
Super Bowl Foods - Alisons Pantry Delicious Living Blog - […] Raspberry Slush for a Crowd […]
Superfood Iced Coffee - Alisons Pantry Delicious Living Blog - […] Raspberry Slush for a Crowd […]
3 Quick Holiday Treats - Alisons Pantry Delicious Living Blog - […] favorite Christmas treats! Some of our other favorite treats include Mom's Christmas Fudge, Raspberry Slush for a Crowd, White…
Easy Pecan Pie - Alisons Pantry Delicious Living Blog - […] Raspberry Slush for a Crowd […]