Simple Upgrades for Savory Sandwiches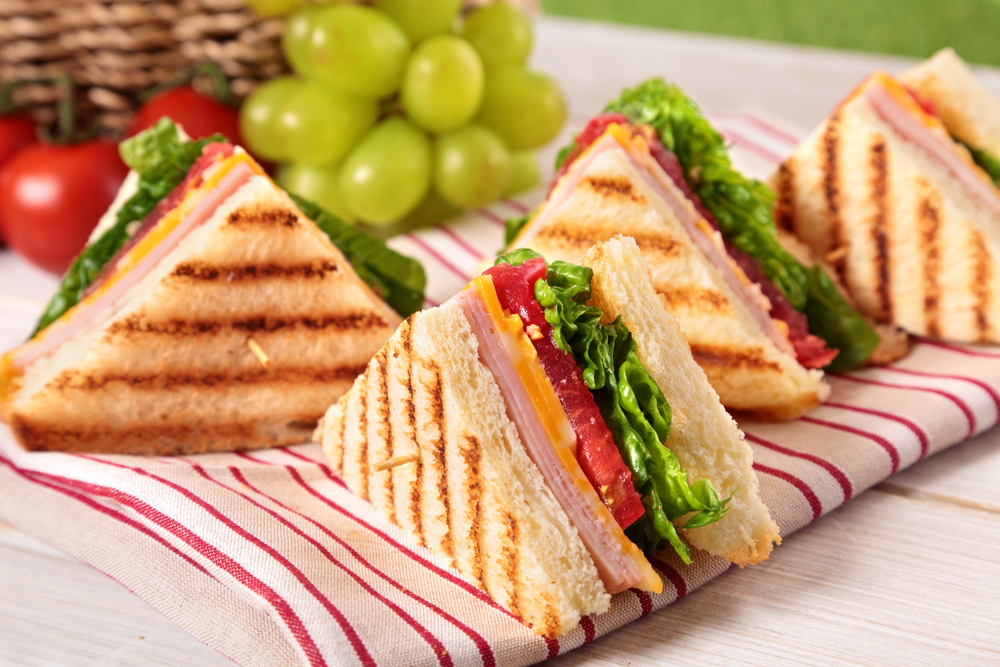 When it comes to sandwiches, it's all about stacking! The savory combinations are endless so everyone at the table can layer on their favorite toppings. Start with a high-quality, sturdy bread or bun, especially if you like a lot of heavier layers of meat, cheese, and vegetables. If you aren't serving the sandwiches immediately, keep condiments on the side, or spread them in the middle of the sandwich, rather than right on the bread to keep it from getting soggy. Read on for simple ways to upgrade a basic sandwich to a satisfying meal and for our favorite Cuban Sandwich recipe.
Simple Upgrades for Savory Sandwiches
Be smart about layering. Place a slippery tomato between ingredients that will better hold it in place, like meat.
Cheese can make or break the sandwich. Switch it up depending on the other fillings you use to enhance the flavors!
Choose your bread wisely. Pick something hearty, like Stonefire Mini Naan Bread (#1686), Stone Ground Ciabatta Variety Pack (#5898), Stone Ground Rustic Sourdough Bread (#1612) or Stone Ground Tuscan Mini Dinner Loaves (#8196).
Butter that bread up and lightly toast it in the pan. Better yet, add AP Garlic Supreme (#2592) and Sartori Grated Parmesan Cheese (#2599) to the outside of the bread for a deliciously crisp crust for a mouthwatering panini style sub.
Think outside the box for condiments. Add ingredients like horseradish, kimchi, Cornaby's Candied Jalapenos (#2121), banana peppers, Cornaby's Candied Jalapenos with Pineapple(#2293), or Gehl's Jalapeno Nacho Cheese Sauce (#6899).
Protect that bread by toasting it, or spreading on a layer of mayonaisse or Kirkland Salted Sweet Cream Butter (#1723) on the inside of the bread.
If you add tomato or cucumber, season with AP Regal Coarse Sea Salt (#1147) and AP Coarse Black Pepper (#1028) to elevate the flavors.
Cut into shapes- for kids and adults. We also know a buttefly grilled cheese is better than squares, right?! Cookie cutters are great for sandwich shapes, too.
Open face sandwiches have our heart. Add a layer of spread, followed by toppings. Better yet, use a slice of Stonefire Mini Naan Bread (#1686).
Have you ever added Lay's Classic Potato Chips to a tuna fish sandwich? You can thank us later.
Change up the protein. Instead of sliced lunch meats, stack your sandwich with Main St. Meats Beef Strips (#2604), Pierce Sizzle Strips Fajita Style Chicken (#1054), or Double L Ranch Meats Smoked Craft Pulled Pork (#1677).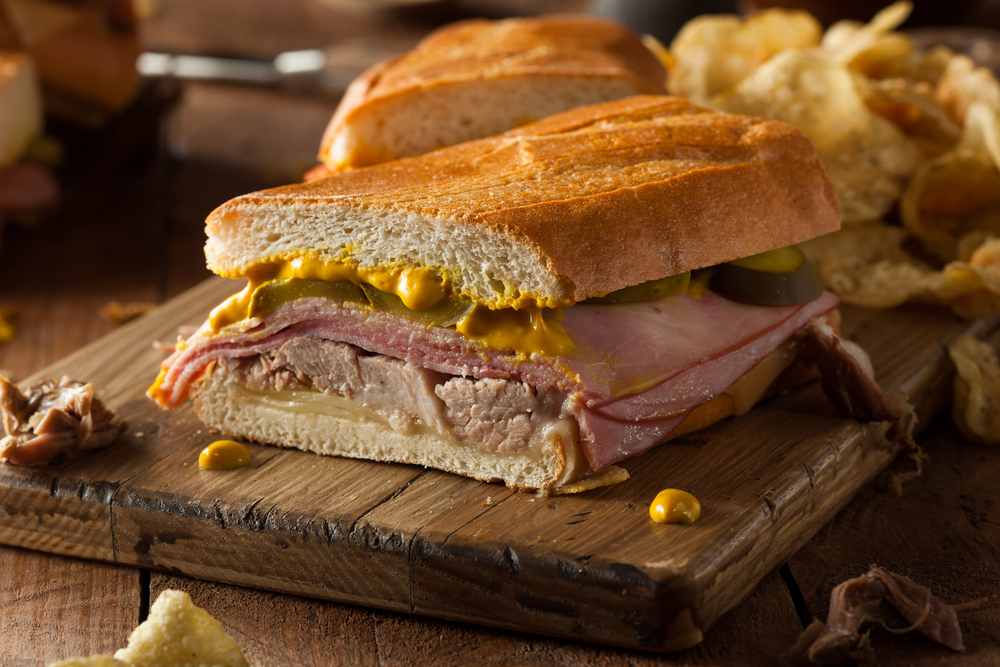 Two kinds of pork, melty swiss cheese, dill pickles, and mustard stuffed between two pieces of delicious crusty bread.
Cuban Sandwich
Ingredients:
1/4 cup dijon mustard
8-12 sandwich style pickles, dill or bread and butter
4- 8 slices swiss cheese
Instructions:
First, spread butter on the inside of both slices of bread. Then, place buttered side down in a frying pan. Toast until lightly golden brown.
Meanwhile, heat the pork using desired method.
To assemble, spread butter on the toasted side of the bread. Layer on the pickles, pulled pork, ham, and cheese. Top with the other slide of bread, and enjoy!
Pantry Tip: Turn your sandwich into a panini! Or, grill it using a Mr. Bar-B-Q Deep Grilling Topper (#2707).
Try these easy sandwich recipes:
Comments