Buttermilk Blueberry Muffins
It's National Muffin Day so we baked up a traditional favorite! This Buttermilk Blueberry Muffin recipe has a mild tanginess from the buttermilk with plenty of sweet bursts from the juicy Dole Blueberries. We looooove Dole frozen fruit because it looks and tastes like it was picked at the peak of its season, which makes it a sweet treat during the winter months. To make this recipe faster to mix up on a busy school morning, we assembled the dry ingredients the night before and then stirred in the wet ingredients and blueberries the next morning.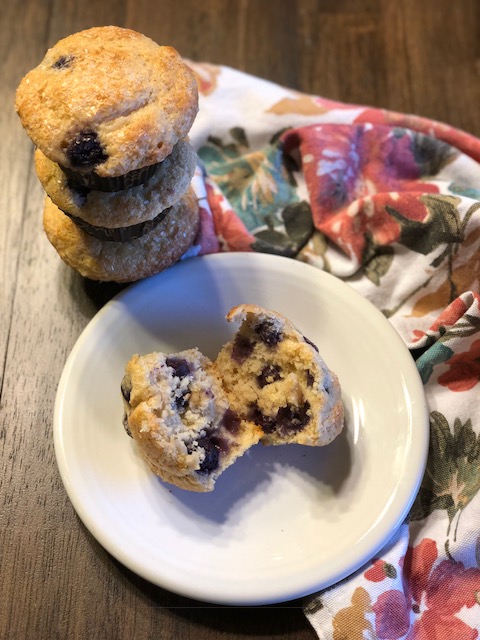 Be sure to pop over to our Facebook page today to enter our muffin mix giveaway!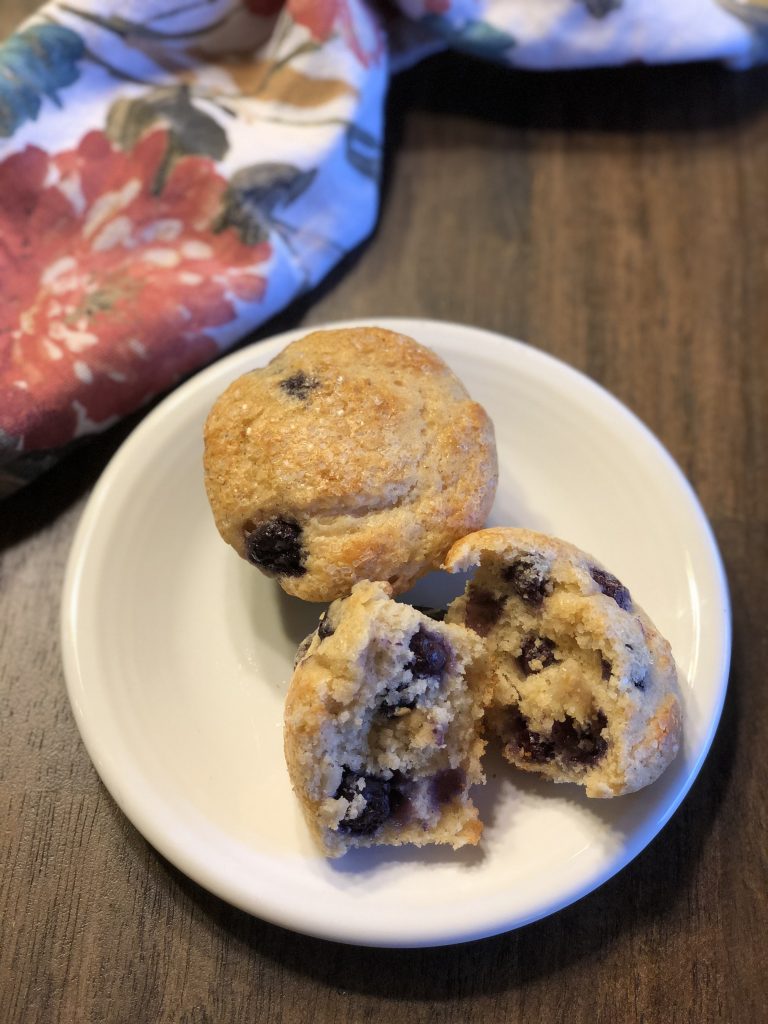 Buttermilk Blueberry Muffins
Ingredients:
Instructions:
Preheat oven to 400 degrees.
Spray a standard muffin pan with Vegalene nonstick spray.
Combine flour, baking powder, salt, cinnamon, nutmeg, and sugar and mix thoroughly. In a separate bowl, combine eggs, buttermilk, oil, applesauce, and vanilla. Add the buttermilk mixture to the dry ingredients and stir until well combined, but do not overmix. Gently fold in frozen blueberries.
Divide batter into greased pan. We like to sprinkle the top of each batter cup with coarse or regular granulated sugar before baking for a bakery finish.
Bake for 15-20 minutes, until tops spring back.
Comments
Beth's Sweet Potato Muffins - Alisons Pantry Delicious Living Blog - […] Buttermilk Blueberry Muffins recipe has a mild tanginess from the buttermilk with plenty of sweet bursts from the […]