10 Seafood Recipes for Lent
From shrimp to salmon, we gathered some of our favorite seafood recipes to add to your menu rotation while you're observing Lent.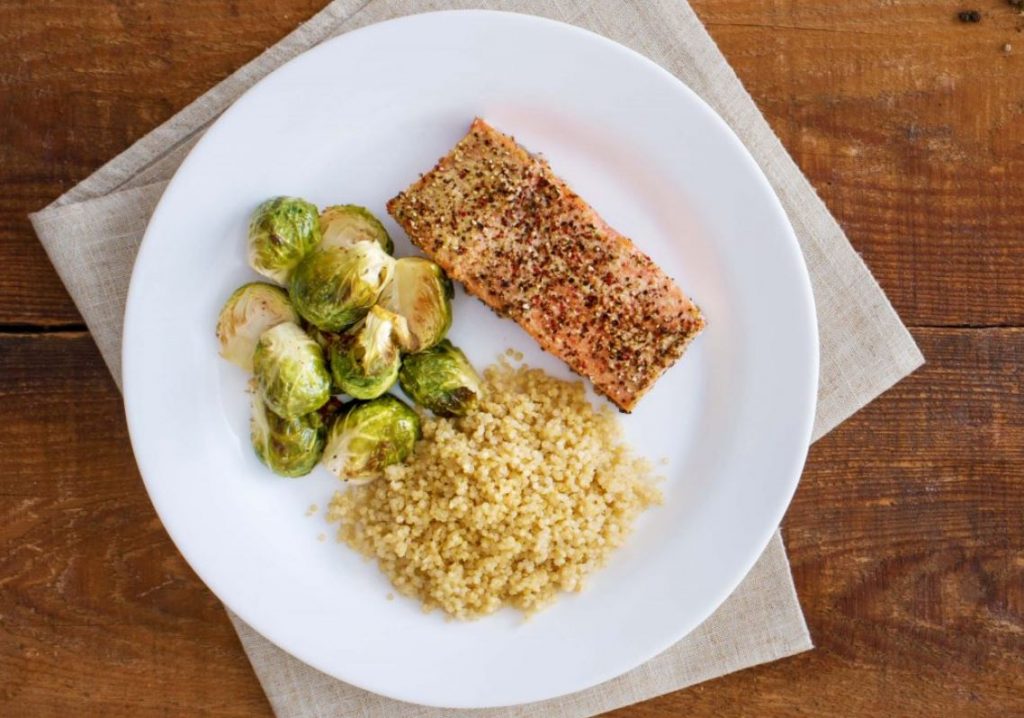 1. Peppercorn-Crusted Salmon
Crispy salmon coated with dijon mustard and freshly ground peppercorns, served with a side of roasted Brussels sprouts and quinoa. This is a great option for a Keto or Gluten Free diet.
2. Creamy Tuscan Garlic Butter Shrimp
Juicy shrimp in a deliciously creamy Tuscan garlic butter sauce with spinach. An easy, fast, low-carb meal the whole family will enjoy! If desired, serve over a bed of Barilla Spaghetti Noodles (#1331) or dip with Stone Ground Tuscan Mini Dinner Loaves (#8196).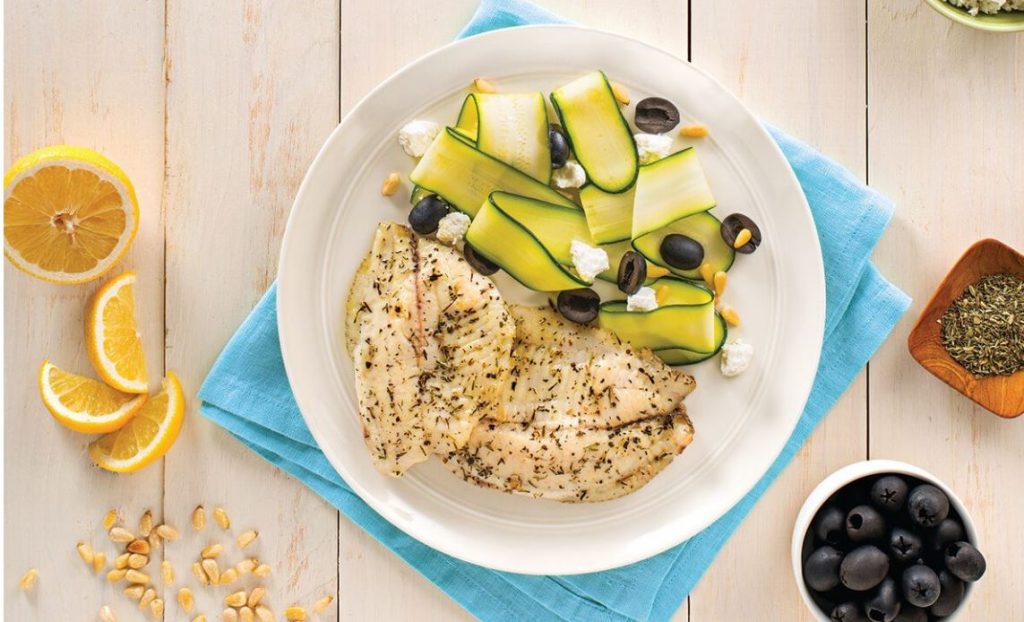 3. Garlic Lemon Tilapia
Enjoy tilapia fillets coated in butter, lemon juice, and garlic, then baked to flaky perfection. Serve with a side of sauteed veggies or a simple salad. Dinner will be ready in under 20 minutes!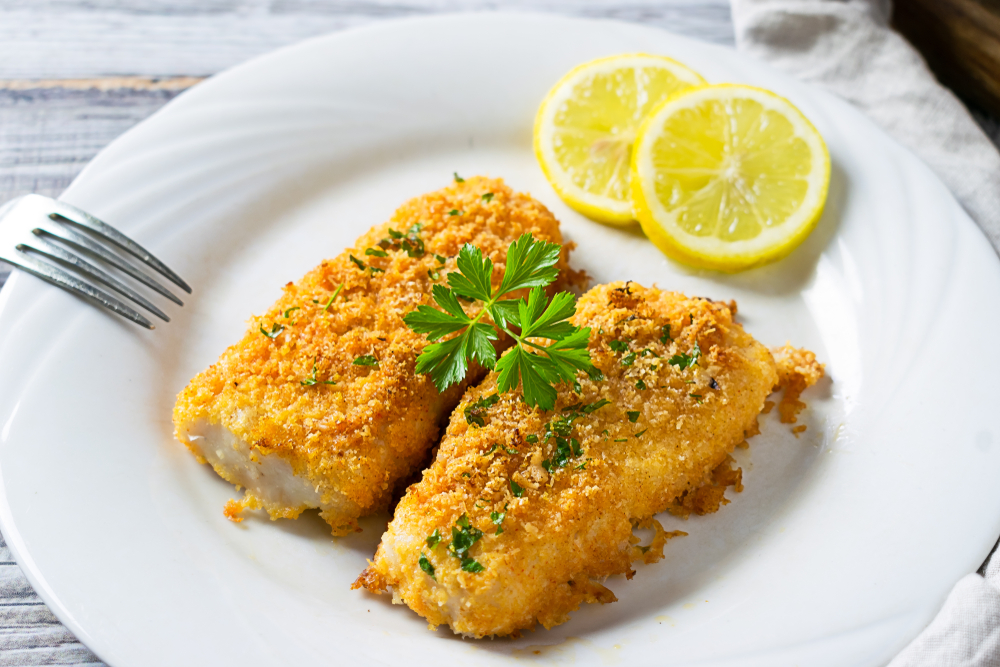 4. Mediterranean Baked Cod
This Mediterranean Baked Cod is juicy, full of flavor, and will quickly become a frequent dish in your home. Serve with a side of salad for a healthy meal.
5. Costa Vida Baja Shrimp Tacos
We're all about finding the perfect copy cat recipes around here, and these Shrimp Tacos do not disappoint! Not only are they #droolworthy, but this recipe uses a lot of kitchen essentials! It can be Taco Tuesday every night, if you really wanted it to be.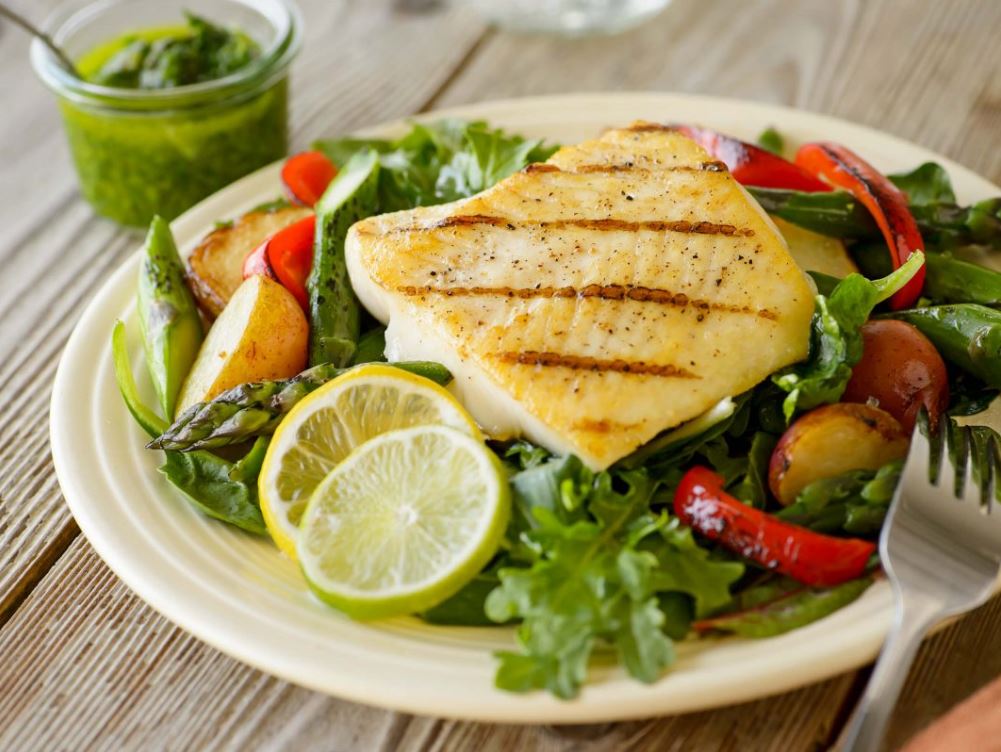 6. Grilled Halibut with Chimichurri
A refreshing dinner to welcome warmer weather- this grilled halibut is topped with a homemade chimichurri sauce and served with a salad and grilled veggies.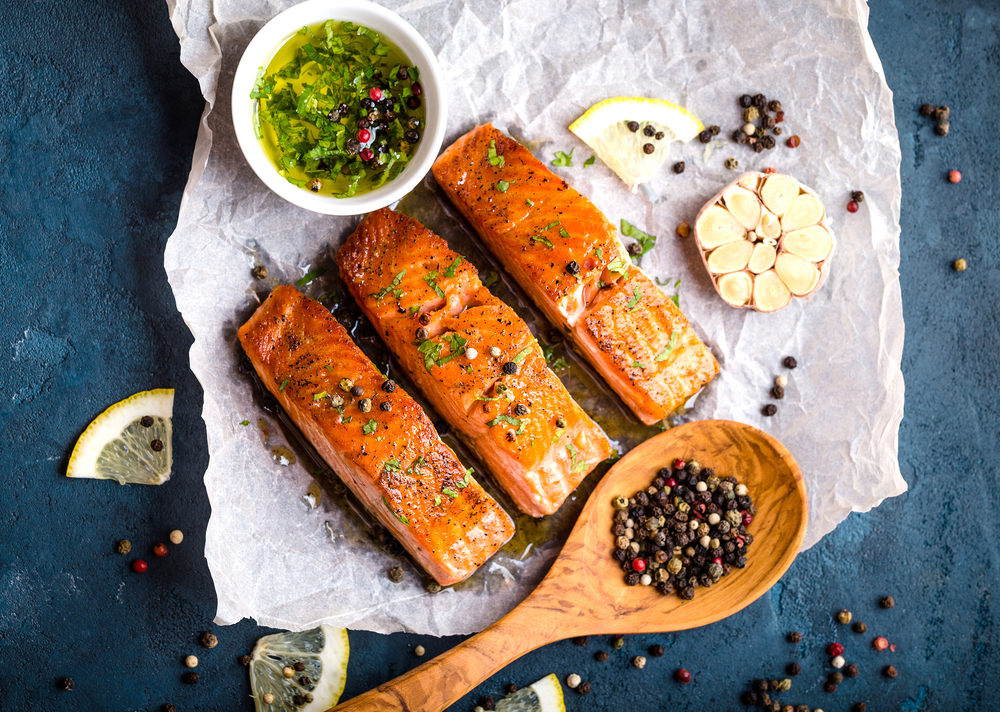 7. Air Fryer Salmon
Air Fryer Salmon results in deliciously tender, juicy salmon that won't disappoint. Plus, it's a mess-free meal that anyone can make. Just make a quick side of Minute White Rice (#1468) and your favorite veggies and dinner will be ready in no time!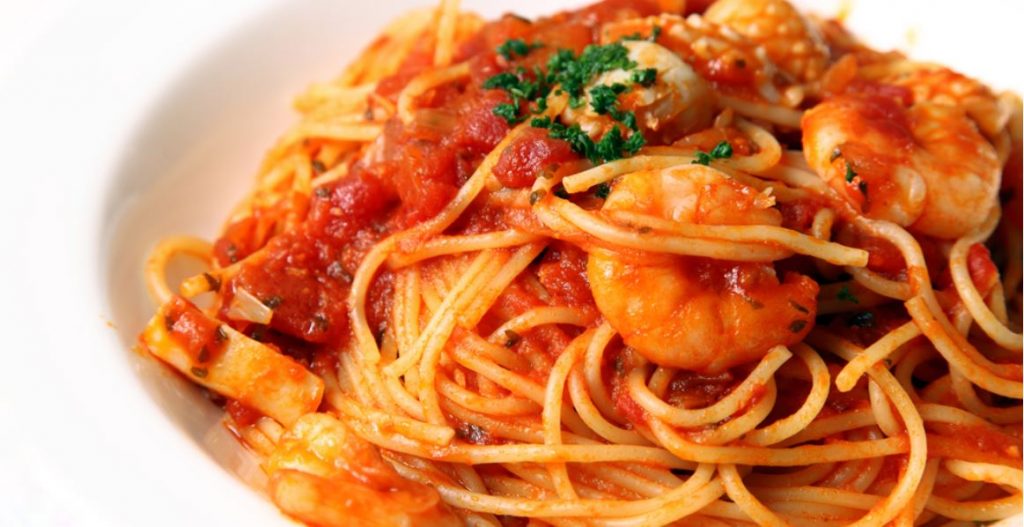 8. Seafood Marinara
This Seafood Marinara can be adapted and changed for any seafood lover (or hater). It is a delicious twist on our favorite Pasta Marinara. long with the shrimp, try adding your favorite shell fish- mussels, calamari, or pieces of fish.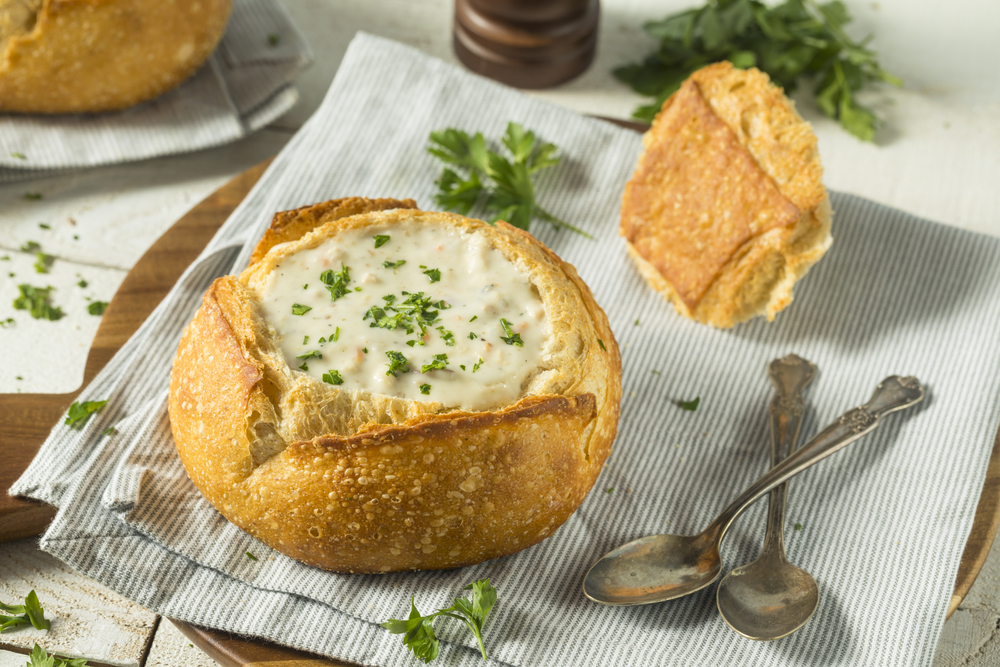 9. New England Clam Chowder
For a bowl of creamy comfort, try this recipe for New England Clam Chowder in our Rocky Mountain Bread Co. Sourdough Bread Bowls. If you're short on time, simply heat our Ivar's Puget Sound Style Clam Chowder (#2333) using your preferred method.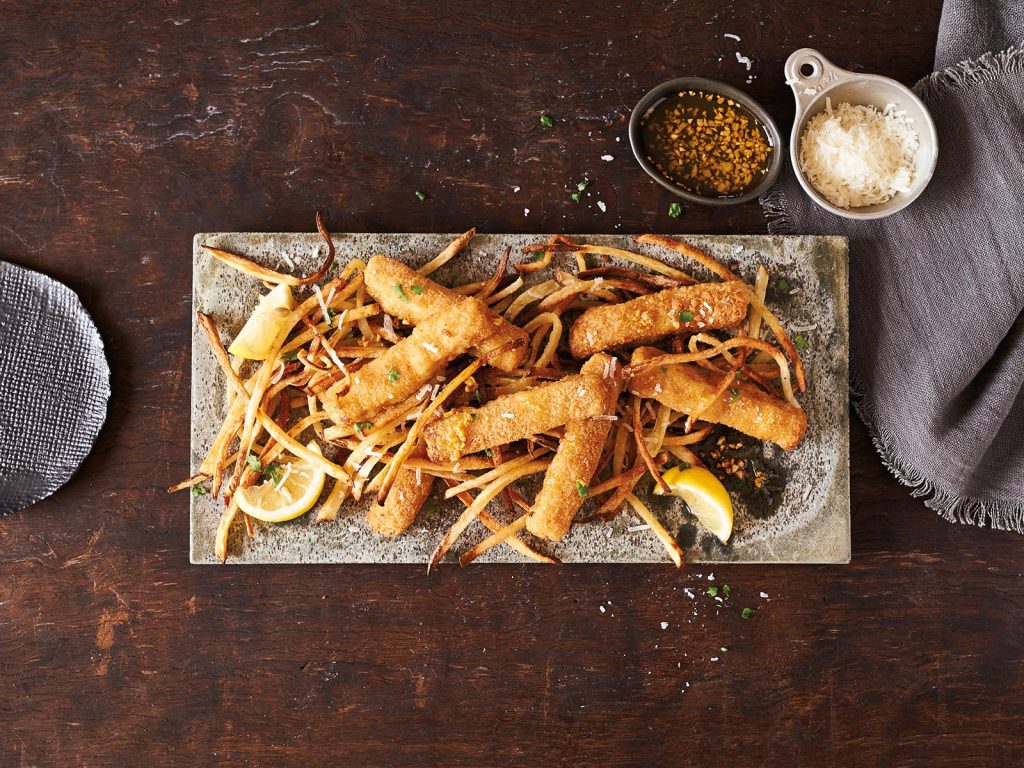 10. Garlicky Ultimate Fish Sticks & Frites
The combination of fish sticks, crisp fries topped with a garlicky olive oil and parmesan cheese will leave your mouth watering. This can easily be turned into a platter for serving a crowd, without taking a lot of time in the kitchen.
Comments