Halloween Recipe Roundup
Whether you're looking for ways to use up extra Halloween Candy or simple ideas for an at-home Halloween party, we've got you covered!
Halloween Weekend: Party at Home Ideas
We know Halloween looks a little spookier this year due to Covid-19, but we're still planning to celebrate- at home with our loves ones! Here are a few ways to make it special for your kiddos:
Set up a spooky scavenger hunt around the house with Halloween candy. This is a great option if you choose not to participate in Trick-or-Treating this year!
Carve pumpkins. Plus, roast the pumpkin seeds for a tasty treat!
Have a Halloween Fashion Show. Even if you stay in for the night, you can still dress up! This is a great way to keep your kids excited about the costumes they picked out.
Decorate Caramel Apples. It has never been easier than with our J Morgan Heavenly Caramel Block (#9068)!
Watch Hocus Pocus or your favorite Halloween show and treat yourself to a Candy Corn Popcorn Ball or two.
Have a candle lit dinner. Serve a Halloween-themed meal like Ghost Pizza or Spooky Spaghetti.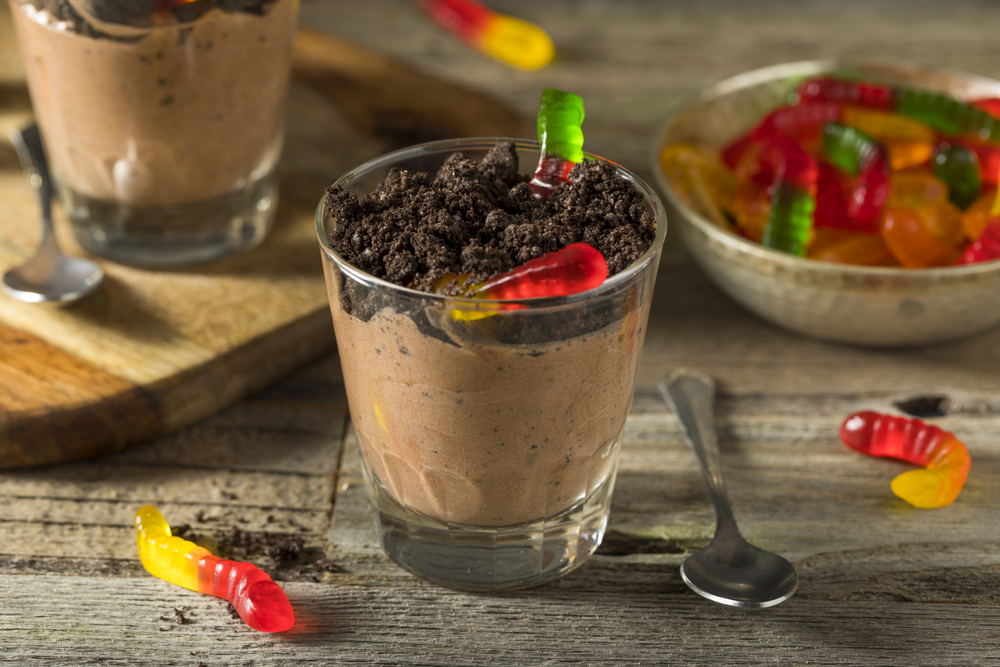 A classic recipe perfect for Halloween parties! Change up your Chocolate Dirt Pudding cups with Halloween themed gummi candies.
Chocolate Dirt Pudding
Ingredients:
Instructions:
First, combine Instant Pudding and cold milk. Blend and whip on medium speed for 2 minutes. Let stand for 5 minutes, then use a Silicone Spatula (#2008) to fold in the cool whip.
Divide the pudding mixture between 10 small clear cups, then divide the crushed oreos between each cup. Place in the fridge for at least 1 hour.
Before serving, add gummi candies of your choosing.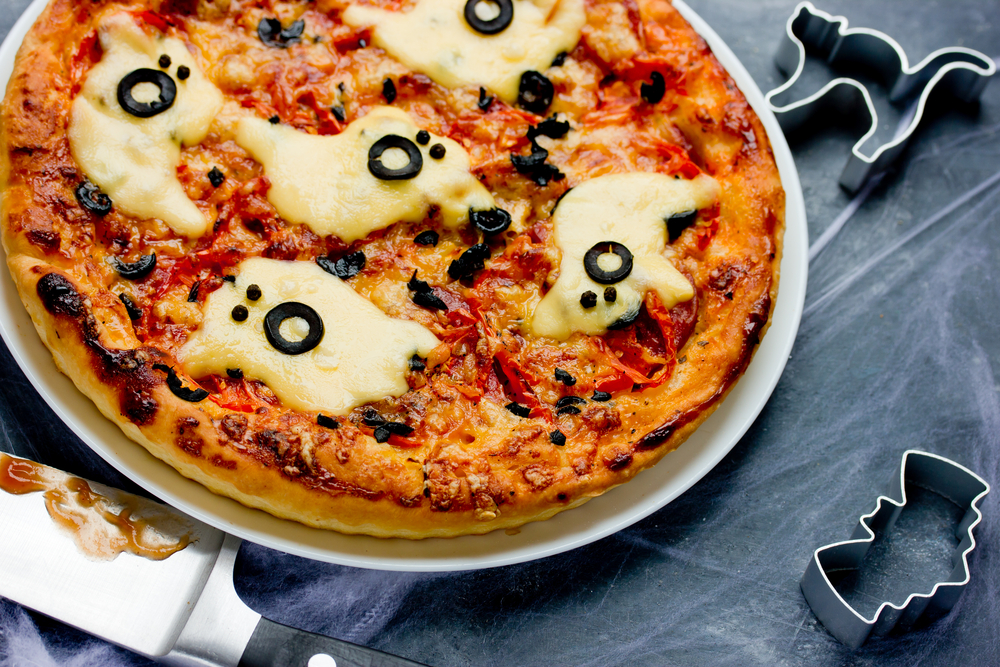 Ghost Pizza
Celebrate the holiday by making this ridiculously easy Ghost Pizza featuring our NEW DeIorio's Pizza Dough Balls (#2377). Your kids will love it! Plus, use any Halloween Shaped cookie cutter for a customized pizza- try changing it up for each Holiday.
Halloween Hot Chocolate Bar
We typically have Hot Cocoa ready at home for when the kids come back from a cold night of Trick-or-Treating. Regardless of it that happens this year or not, we'll still be having a Hot Cocoa Bar!
Simply have a pot of water (or milk for creamier hot cocoa) boiling, set out mugs, a few flavors of Stephen's Hot Cocoa, and little bowls of optional mix-ins to the side. Then, everyone can add their Hot Cocoa Mix and mix-ins of their choice.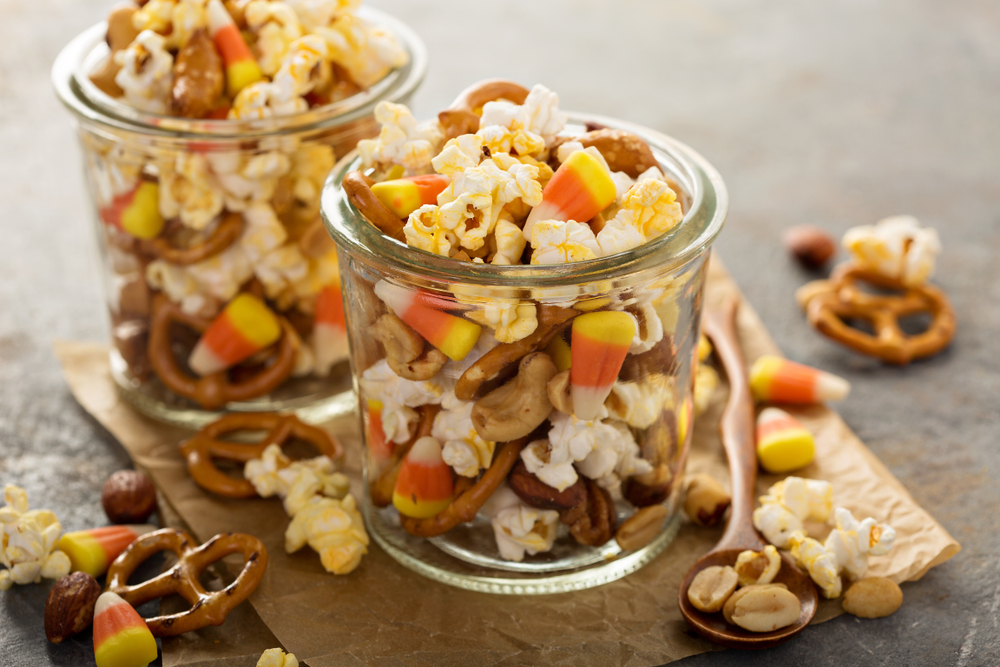 Homemade Halloween Trail Mix
What better way to create a sweet and savory treat? We're sure you have most of these ingredients on hand, too! Swap out the candy based on the extra candy you have on hand from Trick-or-Treating for an easy Homemade Trail Mix.
Comments
Earth Day Cookies - Alisons Pantry Delicious Living Blog - […] Chocolate Dirt Pudding PBFit Celery Logs Creative Ways to Make Hot Dogs for Your Kids […]
Halloween Cupcake Ideas - Alisons Pantry Delicious Living Blog - […] Caramel Apples Halloween Candy Caramel Corn Chocolate Dirt Pudding SharePinTweet0 Shares 0Shares Share on Facebook Share on Twitter […]