Slow Cooker Tangy BBQ Chicken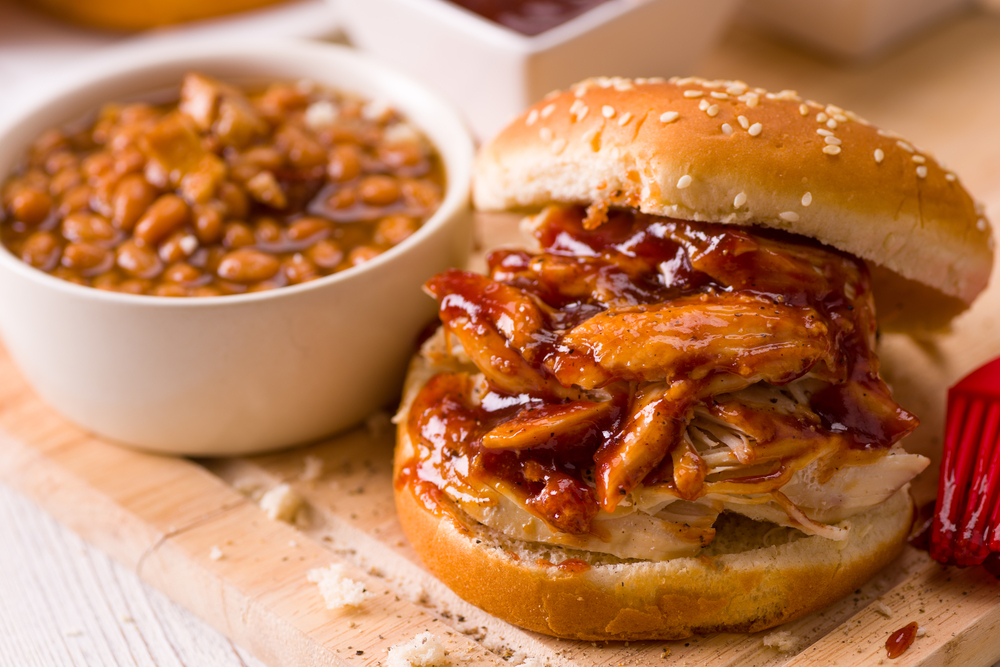 Our Slow Cooker Tangy BBQ Chicken is a quick and simple dinner for those busy weeknights. Your whole family will love this served burger style or topped over baked potatoes.
Slow Cooker Tangy BBQ Chicken
Ingredients:
Instructions:
First, place chicken in a slow cooker.
In a bowl, mix the barbecue sauce, Italian salad dressing, brown sugar, and Worcestershire sauce. Pour over the chicken. Cover, and cook 3 to 4 hours on High or 6 to 8 hours on Low.
Then, serve on Stone Ground Bakery Ciabatta Buns or over baked potatoes.
How can I serve Slow Cooker Tangy BBQ Chicken?
As much as we love to snack on this chicken on its own, it's delicious paired up a couple ways!
So, the most common way you will see this served is on our Ciabatta Buns (#1051). Some people like to add extra BBQ sauce or Ranch, others simply add the meat.
Second, another popular way to enjoy this meat is to top baked potatoes. Just add your favorite side of veggie, and you have a meal!
But, if you aren't a fan of those options, we have a few more good ones. We also like using leftover chicken for burritos, quesadillas, loaded nachos, or BBQ Chicken Pizza. Plus, there's nothing wrong with eating this on its own with some rice!
How long does this last?
The standard for all cooked chicken is to eat within 3-4 days, if properly stored. In addition, you can freeze this BBQ Chicken for up to 3 months. Because of this, it is a great freezer meal, and can be used in multiple ways for multiple busy night dinners.
Looking for more slow cooker recipes?
Comments
Dinner Done Fast! - Alisons Pantry Delicious Living Blog - […] for our list, but not for our hearts: Slow Cooker Tangy BBQ Chicken. This chicken is great for meal prepping, and can be…
Summer Meals That Won't Heat up the House - Alisons Pantry Delicious Living Blog - […] Slow Cooker Tangy BBQ Chicken […]