Dinner Done Fast!
Dinner on the table in 30 minutes or less!
Dinner time is always a crazy time at our house and I love meals that are both quick and delicious. Our Sun-Land Chicken Breast Tender Pieces are a versatile staple that ever mom should have on hand. They can be cooked ahead to top salads, thrown in casseroles or grilled outside for a summer meal (I'm thinking ahead to warmer weather).
Can these recipes be frozen?
Yes! After you have prepared these dishes they can be frozen in our individual containers to be served at a later time. Everyone one will love these recipes so much that they will fight over the leftovers!
What goes well with Chicken?
Both of these recipes include rice but you could serve quinoa, noodles, or our low carb Cauliflower rice for a fun twist on the meals. We also carry a whole line of healthy vegetables to serve as well.
More scrumptious Chicken Dishes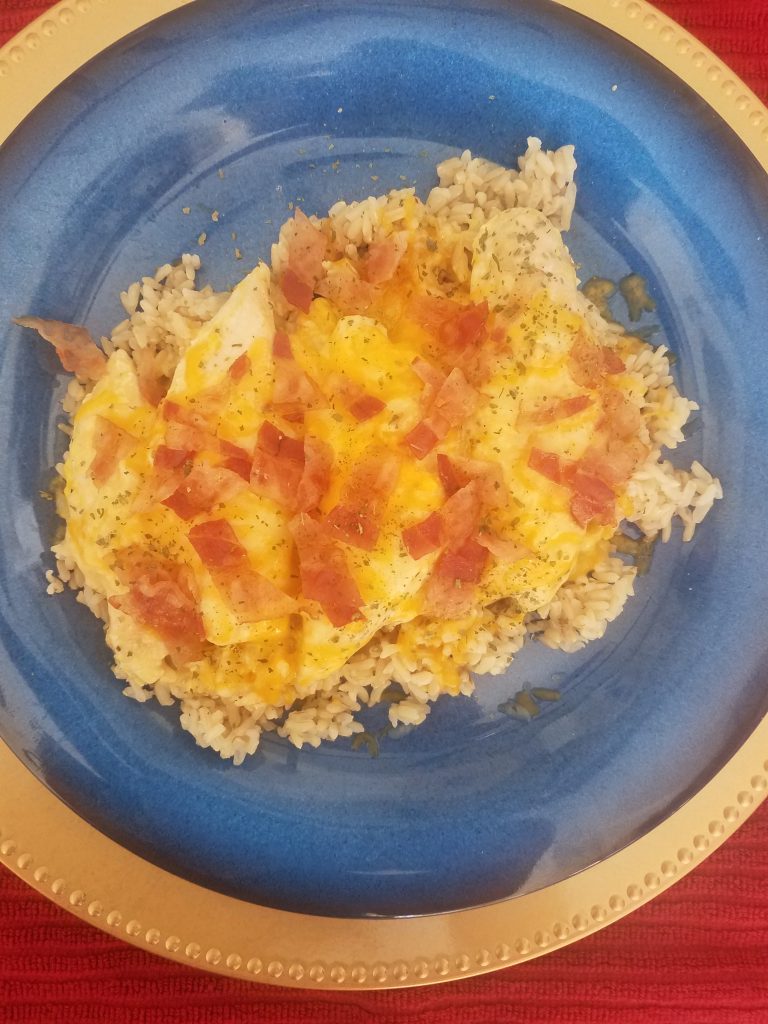 Smothered Chicken and Rice
Serves 4
Ingredients:
Instructions:
Preheat oven to 375ºF. Lightly spray a 9×13-inch pan with Vegalene (#1212).
Spread cooked rice in bottom of prepared pan. Top with chicken tenders. Sprinkle chicken with seasoned salt.
Mix together cream of chicken soup and milk. Pour over chicken.
Bake uncovered for 20 minutes. Remove from oven and top chicken with shredded cheeses. Sprinkle cooked bacon on top of cheese. Return to oven and bake an additional 5 to 10 minutes.
Adapted from http://www.plainchicken.com/2017/11/smothered-chicken-and-rice.html

Read more at https://www.plainchicken.com/2017/11/smothered-chicken-and-rice.html#QBukRyx5pxjr1aAL.99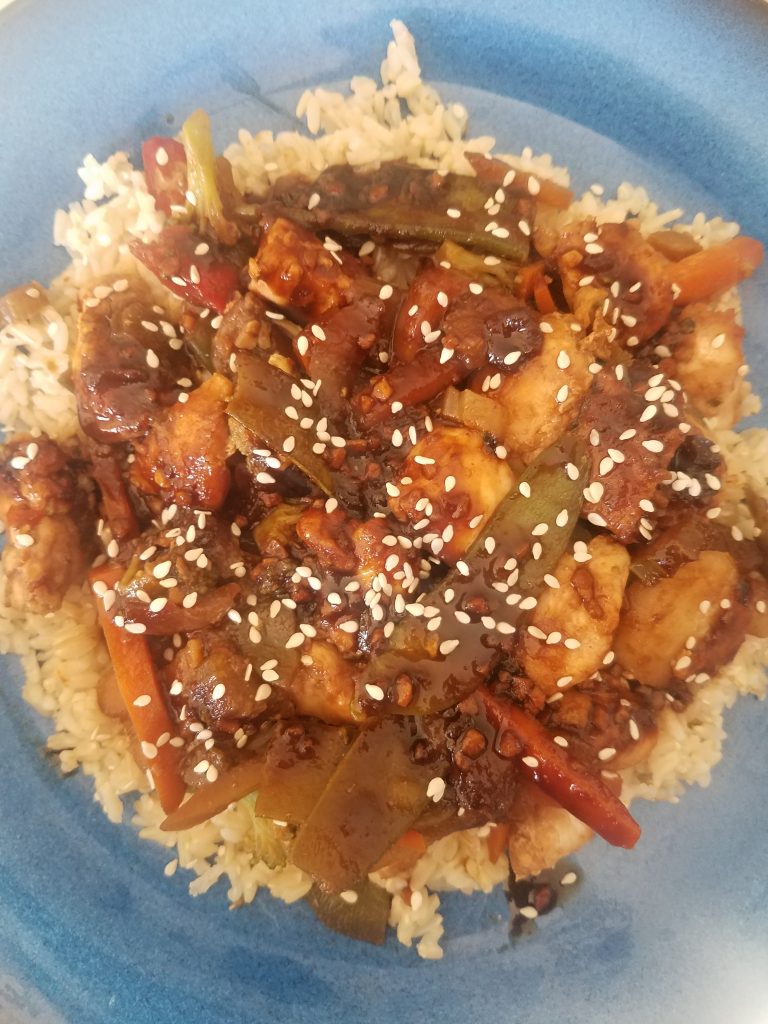 Sheet Pan Sesame Chicken and Veggies
Serves: 4 Servings
Ingredients:
For the sauce:
Instructions:
Preheat oven to 400 degrees F.
To make the sauce:Â In a small saucepan, heat soy sauce, sweet chili sauce, honey, garlic and ginger on medium heat and bring to a boil. Turn down heat and allow sauce to simmer, whisking occasionally, until sauce is thick and bubbly. Remove from heat.
Spread chicken and chopped veggies on a baking sheet sprayed with Vegelene (#1212) cooking spray and season with salt and pepper. Drizzle half the sauce over the chicken and veggies (reserving the other half for later) and toss to combine. Bake in the oven for about 20 minutes, tossing halfway through, and continue cooking until veggies are tender and chicken is cooked through.
Drizzle remaining sauce over top and sprinkle with sesame seeds and green onions. Serve over brown rice or quinoa and enjoy!
Adapted from: https://www.eatyourselfskinny.com/sheet-pan-sesame-chicken-and-veggies/
Comments
One-Pan Asian Beef & Rice Skillet - Alisons Pantry Delicious Living Blog - […] Dinner Done Fast […]