The Best Zucchini Bread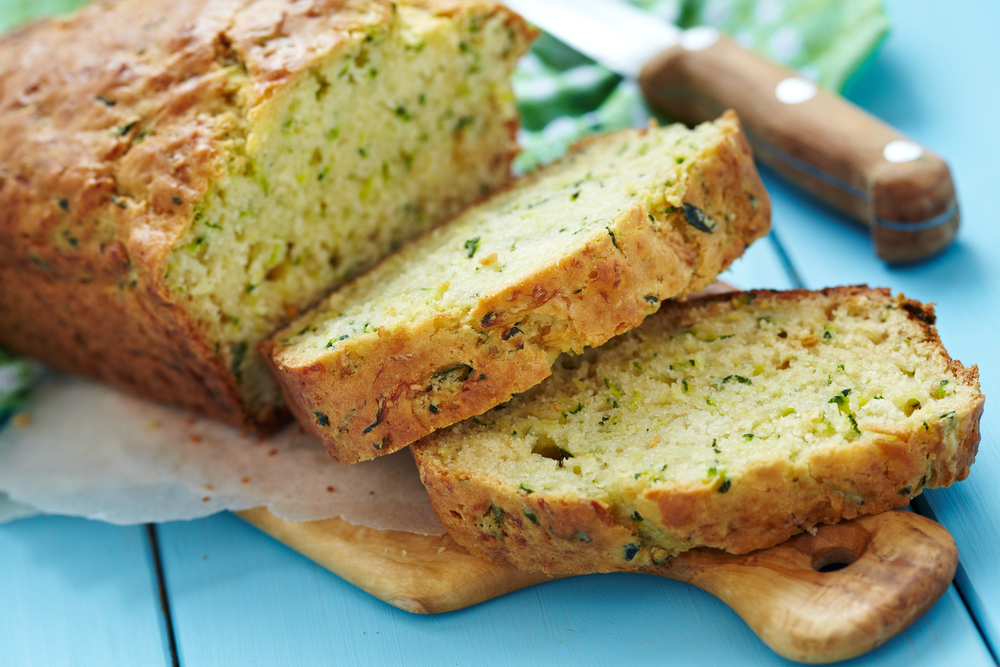 It's zucchini harvest time, and if you're tired of your standard zucchini bread recipe, this is the recipe to make you plant your garden again next year. We love zucchini bread and have tried recipes that include everything from bananas to chocolate, but this zucchini bread recipe is our definitive favorite. Even with the addition of healthier whole wheat flour, this bread stays moist and the flavor from the lemon zest and spices is unbeatable! We're including the original recipe, and then a few notes to make it even healthier.
We baked our loaves in the new USA Loaf Pan. If you haven't heard us rave about these pans already, we're doing something wrong. They are THE BEST pans we've ever baked with. Sturdy, high-quality construction and perfect release every.time! You can click on the images below to see these two favorites.
The Best Zucchini Bread
Ingredients:
Instructions:
Measure and sift together the first eight dry ingredients and set aside.
In a large mixing bowl, add eggs, sugars and oil. Blend thoroughly.
Slowly add the dry ingredients to the egg mixture while stirring.
Scrape down the sides of the bowl and fold in zucchini, pecans and lemon zest.
Pour batter into two greased 8 or 9 inch loaf pans and bake at 350 degrees for 1 hour.
NOTES: To make this recipe healthier (but just as tasty!), you can cut the oil measurement in half with applesauce (1/2 c. oil + 1/2 c. applesauce), leave out 1/2 cup of the white sugar, and use 1 cup liquid eggs (like Eggbeaters). To save time, sometimes we substitute 1 tsp. of pumpkin pie spice in place of the ginger, allspice and clove. We also like to use a food processor to shred the zucchini because it keeps the zucchini from getting soggy the way it does when grated by hand.
Comments
Strawberry Coconut Banana Bread - Alisons Pantry Delicious Living Blog - […] Best Zucchini Bread […]
Donn's Whole Wheat Bread - Alisons Pantry Delicious Living Blog - […] The Best Zucchini Bread […]