Mini Corn Dog Muffins
Even your littlest ones can help with this fun and easy recipe from USA Pan. It's a great lunch idea or an easy kid-friendly weeknight meal served with salad and tater tots.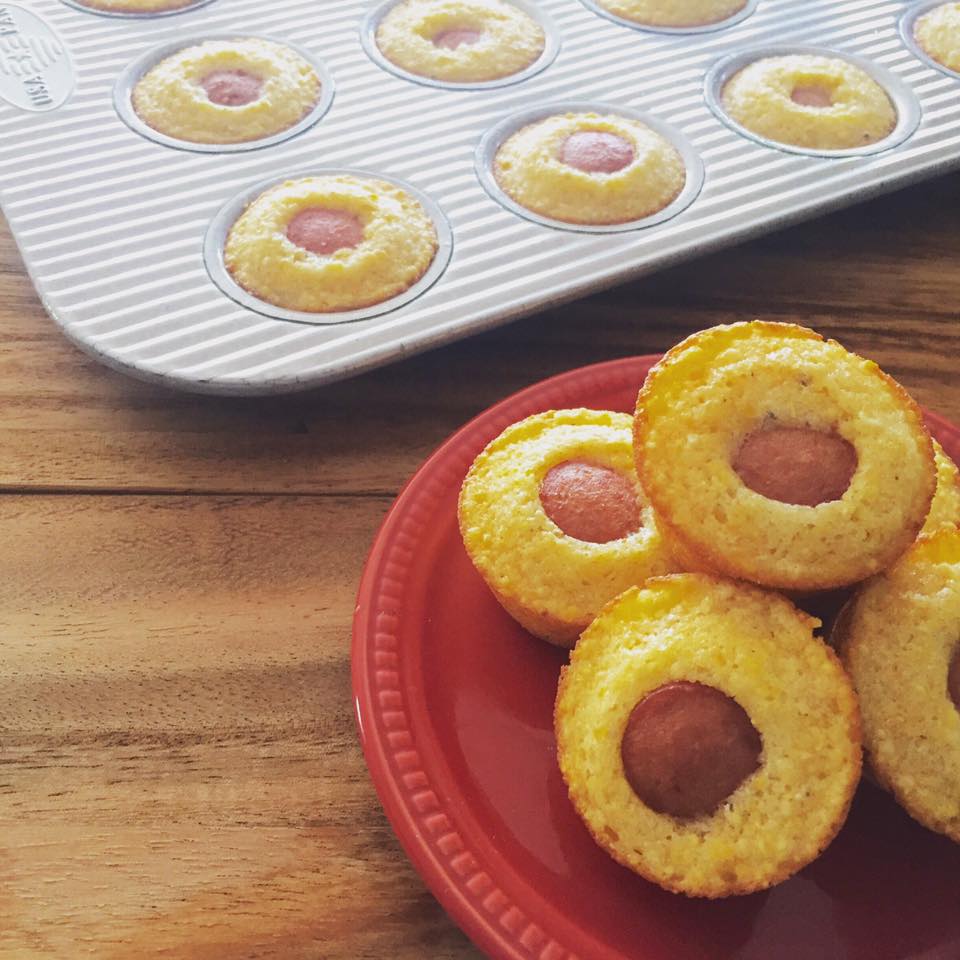 Mini Corn Dog Muffins
Ingredients:
Instructions
Preheat oven to 375 degrees Whisk together the butter and sugar. Add eggs. Then add in buttermilk.
In a separate bowl, stir together the baking soda, cornmeal, flour, and salt.
Mix dry ingredients into wet ingredients in two batches.
Scoop 1 T batter into USA Pan Mini Muffin Pan. Press hot dog piece in the middle.
Bake 8-12 min until cornbread is set. Cool and then remove from pan.
Makes about 24 mini muffins.
Comments