Better Body Dill Dip
Dill dip is a staple in our home, no matter the time of year. It is the perfect refreshing dip for warm summer days, served with crisp vegetables from our gardens. On the flipside, we love it during winter months when we are craving those warmer days.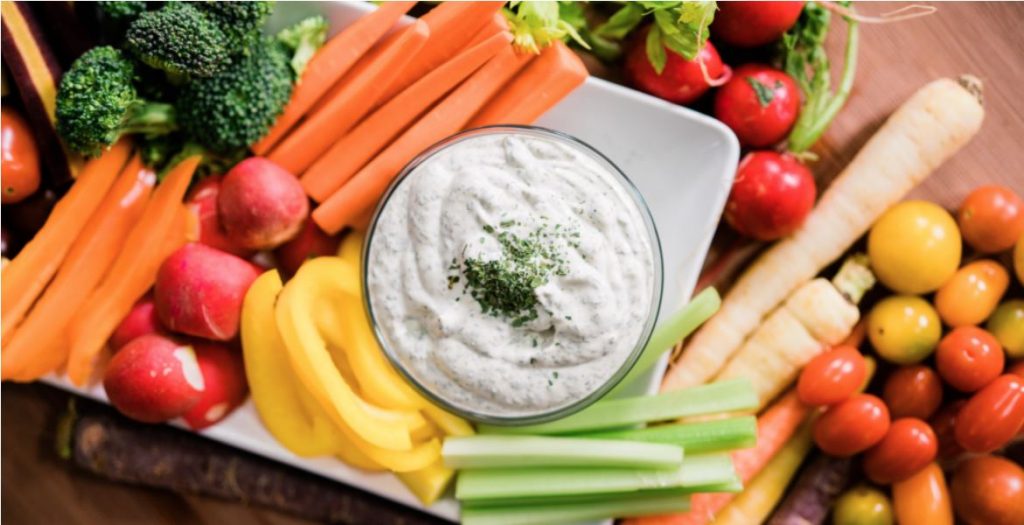 Other Dips We Love
We loved to watch to watch Popeye the Sailor growing up, and we know he would approve of our Popeye's Spinach Mix. Just add 1 1/2 cup sour cream and 1 1/2 cup mayo to 3/4 cup of the mix! In addition to being delicious with veggies, try toasting cutting slicing up Tuscan loaves and topping it with this mix. Make sure to toast the bread so it has a nice crunch.
Second, Rosie's Ranch Dressing and Dip is always a favorite around here. Of course, we love to make it up to dip our veggies in, but another great way to use this dip for Homemade Ranch Popcorn.
Not only is our Onion Soup & Dip Mix delicious on a roast, but we love it for dipping potato chips and veggies! All you need to do is add 16 oz. of sour cream to 1/4 cup of the mix.
This dill dip is the perfect game day snack served with vegetables, chips, crackers, or toasted bread.
Better Body Dill Dip
Ingredients:
Instructions:
Combine all ingredients into a bowl and stir until combined.
Refrigerate dip for at least one hour.
Serve and enjoy with your favorite vegetables.
Adapted from: https://www.betterbodyfoods.com/recipes/avocado-mayo-dill-dip/
Comments
All Natural Artichoke Dip - Alisons Pantry Delicious Living Blog - […] Better Body Dill Dip […]
Cobb Salad - Alisons Pantry Delicious Living Blog - […] Better Body Dill Dip. This dip will become your best friend all summer. […]
Triple Onion Dip with Toasted Pretzilla Bites - Alisons Pantry Delicious Living Blog - […] Better Body Dill Dip […]