Chicken Stroganoff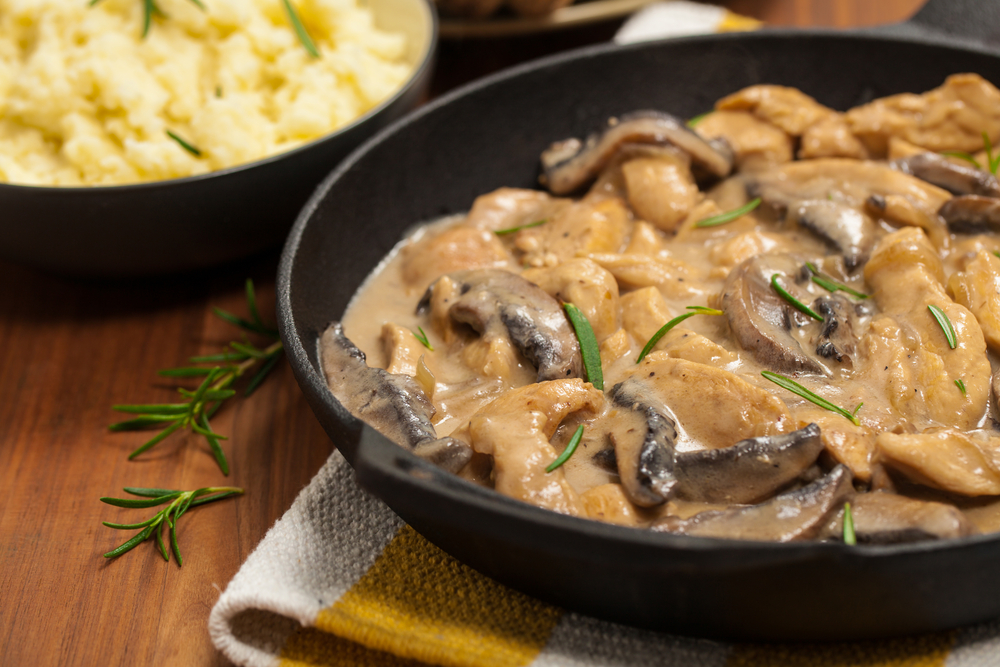 Chicken Stroganoff is one of our favorite comfort meals. It is delicious and quick, and will have your family asking for more! The best part is, you will only need one pan.
Chicken Stroganoff
Ingredients:
Instructions:
In a wide, deep pan over medium heat, heat oil. Add chicken and season with salt Cook until lightly browned but NOT cooked through. Remove from pan and keep warm.
In the pan, add butter. When it begins to melt, add onions and garlic and cook until softened.
Add mushrooms and cook until softened.
Add white wine and bring to a boil, scraping browned bits on the bottom of the pan with the back of a spoon. Continue to simmer until slightly reduced.
Add 2 1/2 cups of the chicken broth and bring to a boil.
Add egg noodles, browned chicken, and dried parsley. Stir to combine.
Lower heat, cover, and simmer for about 8 to 10 minutes or until noodles are al dente and chicken is cooked. The liquid will not be fully absorbed.
In a bowl, combine remaining 1/2 cup broth and flour. Stir until smooth. Add to the pan, stirring to prevent lumps.
Continue to simmer until sauce is slightly thickened.
Add sour cream and stir to distribute. Season with salt and pepper to taste, if needed.
Adapted from: https://www.onionringsandthings.com/one-pan-chicken-stroganoff/
Comments
Simple Salisbury Steak - Alisons Pantry Delicious Living Blog - […] favorite classic dish with a twist, this Chicken Stroganoff is full of flavor and only requires one pan for […]